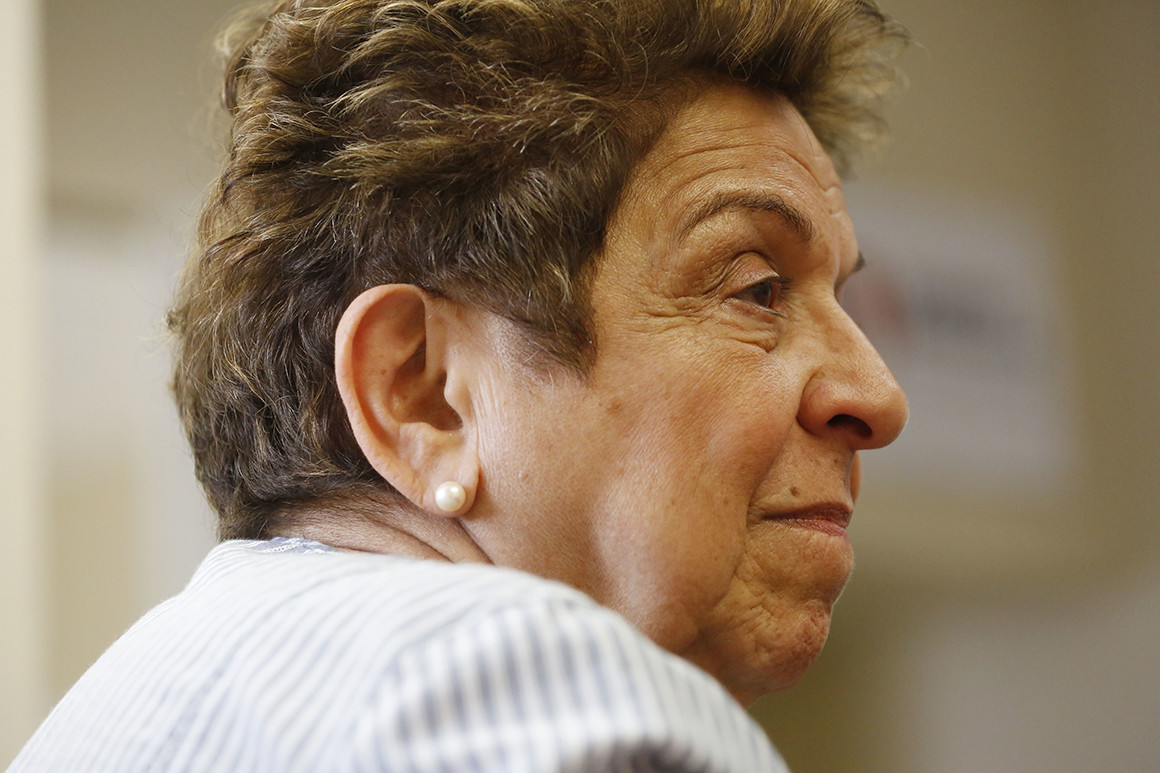 Congresswoman-elect Donna Shalala of Florida's 27th Congressional District announced her leadership team Friday morning, choosing former Bill Nelson staffer Jessica Killin as her chief of staff.
Most recently, Killin worked for USAA to provide financial services to veterans and their families. An Army veteran herself, Killing spent a decade at USAA. She attended the University of Tampa before earning her law degree at Georgetown.
"I'm excited to announce my team to the 27th Congressional District," Shalala said.
"The staffers I hired have dedicated their lives to public service, have strong Florida ties, diverse backgrounds and experiences, and are ready to work for the people of Florida's 27th Congressional District."
Carla McGarvey will serve under Killin as deputy chief of staff and legislative director. McGarvey also worked in Nelson's office, most recently as his legislative director.
She has also worked as a legislative assistant for U.S. Rep. Mike Thompson of California and former U.S. Rep. Betty Sutton of Ohio. McGarvey earned her J.D. from Ohio State.
Raul Martinez will transition from the political director of Shalala's campaign to a new role as her district director. He worked the same role for former U.S. Rep. Joe Garcia and also worked on the presidential campaign for Hillary Clinton. Martinez is a graduate of Florida International University.
Rounding out the senior leadership team are Joseph Puente and Ben Talus. Puente was named communications director for Shalala, a role he formerly held for U.S. Rep. Gene Green of Texas. Puente, a graduate of Texas A&M, also worked as the digital press secretary of former U.S. Rep. Brad Ashford of Nebraska.
Talus was named Shalala's senior legislative assistant. He worked as the policy director on Shalala's campaign for CD 27 and also worked worked with Shalala during her time at the Clinton Foundation, serving as her senior communications manager. Talus is a graduate of Georgetown.
Shalala also announced she would keep on two staffers from outgoing U.S. Rep. Ileana Ros-Lehtinen, who represented the district for nearly two decades before retiring. Caseworker Reimy Benitez and Staff & Press Assistant Claudio Boffelli will stay on in Shalala's office.
"By hiring two staffers from outgoing Rep. Ileana Ros-Lehtinen's office we will continue to provide wonderful constituent services and bipartisan leadership in the district," Shalala said.
"I want every constituent to know that our doors in the district and D.C. are always open and Cafecito will be guaranteed."
Other hires in Shalala's district office include Irene Secada as outreach representative, Christina Elias as caseworker, and Jacky Sanchez as a staff assistant. Nicole Marquez will work in the D.C. office as Shalala's scheduler.
The Congresswoman-elect says her new hires will help achieve her goals heading into the 116th Congress.
"I have dedicated my life to improving the lives of others, and I am confident our team will work hard every day to improve access to health care, support sensible gun control, work toward comprehensive immigration reform, provide a better education for our youth, and create a cleaner, more sustainable environment."