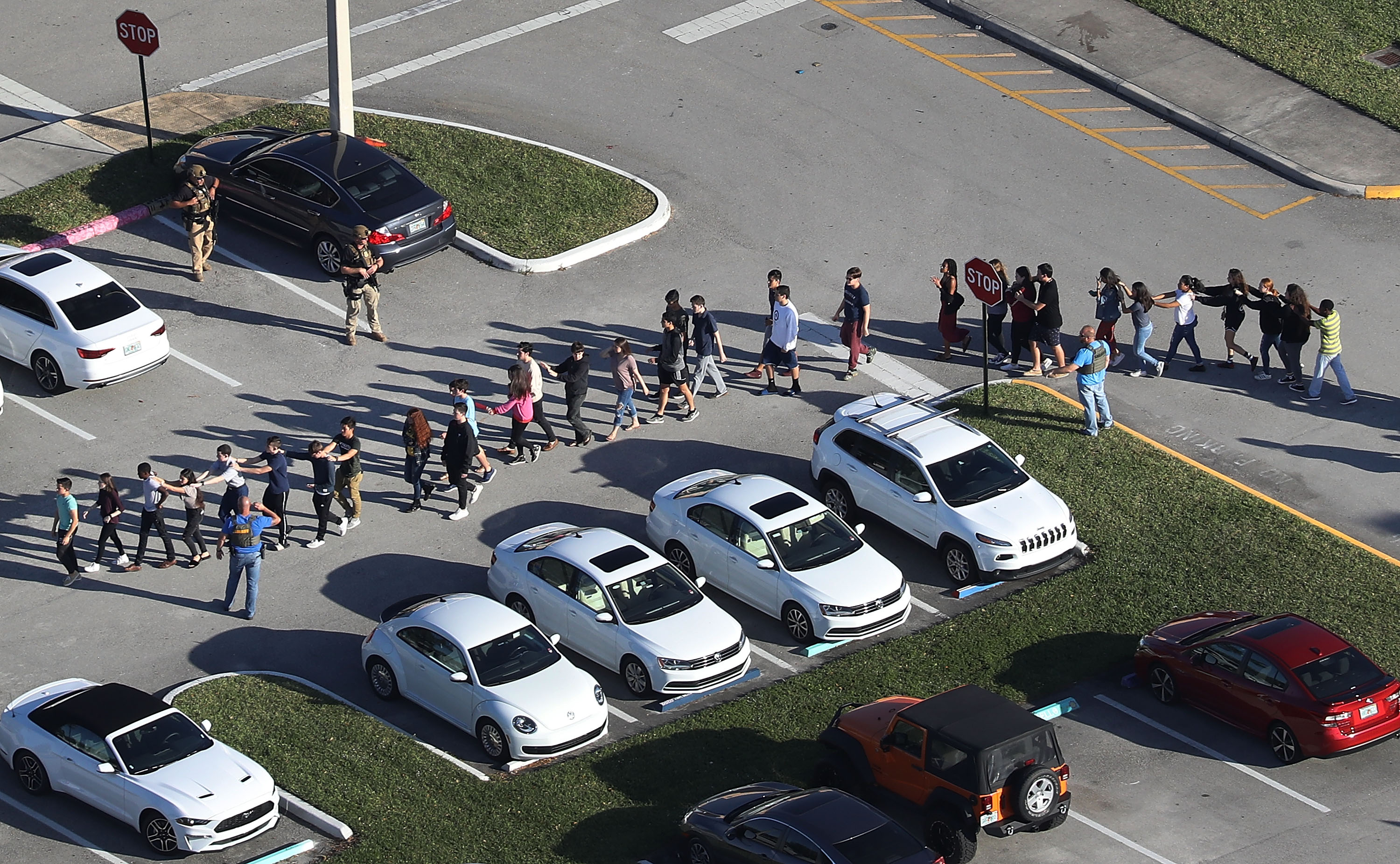 A national survey of U.S. editors and news directors conducted by the Associated Press has named February's shooting at Stoneman Douglas High School the number one news story of 2018.
The attack killed 17 people, spawned activism efforts from students and parents of the victims, and resulted in the passage of a new gun safety law in Tallahassee.
"Previous mass shootings had prompted passionate calls for tighter gun-control laws, but this time was different," reads the AP recap of the massacre and its aftermath.
"A group of student survivors at the school, soon joined by allies nationwide, launched the March for Our Lives movement that organized massive walkouts and peaceful protests at schools across the country. The movement remains active, and has helped energize the broader campaign for tougher gun laws."
One of those laws was passed here in Florida, raising the minimum age to purchase weapons to 21. The measure also attempted to beef up safety measures in schools across the state.
The shooting also prompted parents of the victims to not just get involved in the political process, but run for office themselves. Ryan Petty and Lori Alhadeff both campaigned for seats on the Broward County School Board. Alhadeff now sits on the School Board after winning her contest, while Petty fell just short of a runoff in his bid.
Fred Guttenberg, who started a 501(c)(3) called Orange Ribbons for Jaime in honor of his slain daughter and has become a vocal gun control activist, took note of the AP's designation on Twitter.
"Never imagined that the murder of my daughter and 16 others would be a top news story," Guttenberg wrote.
"This is the worst news story of the year. My gun safety work is so that no family or community will ever be the Top News Story of the year for this reason again."
Never imagined that the murder of my daughter and 16 others would be a top news story. This is the worst news story of the year. My gun safety work is so that no family or community will ever be the Top News Story of the year for this reason again.https://t.co/nRWC3qRrAr

— Fred Guttenberg (@fred_guttenberg) December 20, 2018