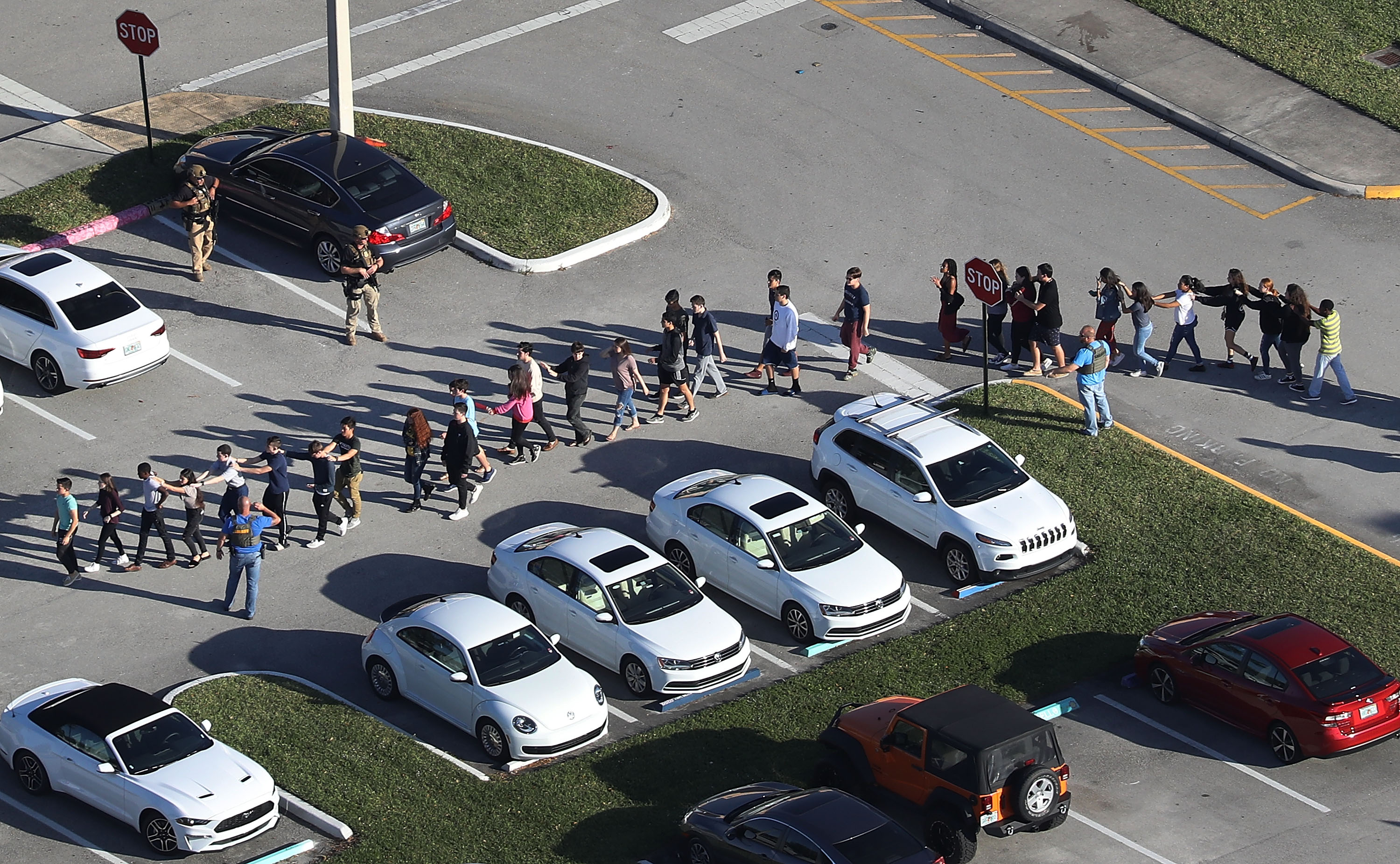 Under harsh criticism from politicians and the state commission investigating the Marjory Stoneman Douglas High School massacre last February, Broward County Sheriff Scott Israel released a letter to the commission Wednesday outlining policy changes in his department, including one that deputies "shall" immediately intervene.
Israel's letter to Pinellas County Sheriff Bob Gualtieri, chair of the Marjory Stoneman Douglas High School Public Safety Commission, includes the change of policy revealed Sunday by the Miami Herald that requires deputies to enter a building to stop a mass shooting, rather than the previous policy advising they may enter.
During the Feb. 14 massacre at Marjory Stoneman Douglas High, which resulted in the murders of 17 students and teachers, Deputy Scot Peterson, the school resource officer at the high school, did not enter the building.
Nor did eight other deputies who responded to the scene in time to still hear gunfire, according to Herald reports.
Israel's letter outlines numerous actions taken since the Parkland disaster, including 16 changes in Broward County Sheriff's Office policy, training and procedures.
Among them, Israel highlighted that the office:
— Replaced the former "active shooter" policy with a revised policy that states: "Deputies responding to active threat(s) incidents shall attempt to protect the life of innocent persons through immediate tactical intervention to eliminate the threat."
In such scenarios, the priorities (in order) would be to stop the active assailants; rescue the victims; provide medical assistance; arrest suspects and preserve the crime scene.
— Opened internal affairs investigations into the actions of Broward County Sheriff Office Sgt. Brian Miller and Deputy Edward Eason.
— Completed eight hours of additional training on scenario‐based active shooter and rescue task force training for 1,378 Broward deputies, as well as a full week of active shooter, tactics and concealed carbine-carry qualification training for all Broward school resource officers.
— Negotiated a tentative understanding with the Broward County School Board granting BSO real‐time access during emergencies to the live camera feeds from the public schools.
— Convened an internal Marjory Stoneman Douglass Review Committee of Broward County Sheriff Office command staff responsible for implementation of the state commission's findings and recommendations, and related follow‐up actions.
Israel wrote the letter after the commission completed its work for the initial report to the Florida Legislature.
"Be assured, the reforms adopted to date are not the end of this process," Israel wrote. "Rather, they are a midway point as we continue working toward addressing all of the findings related to our agency and implementing all of the commission's recommendations."