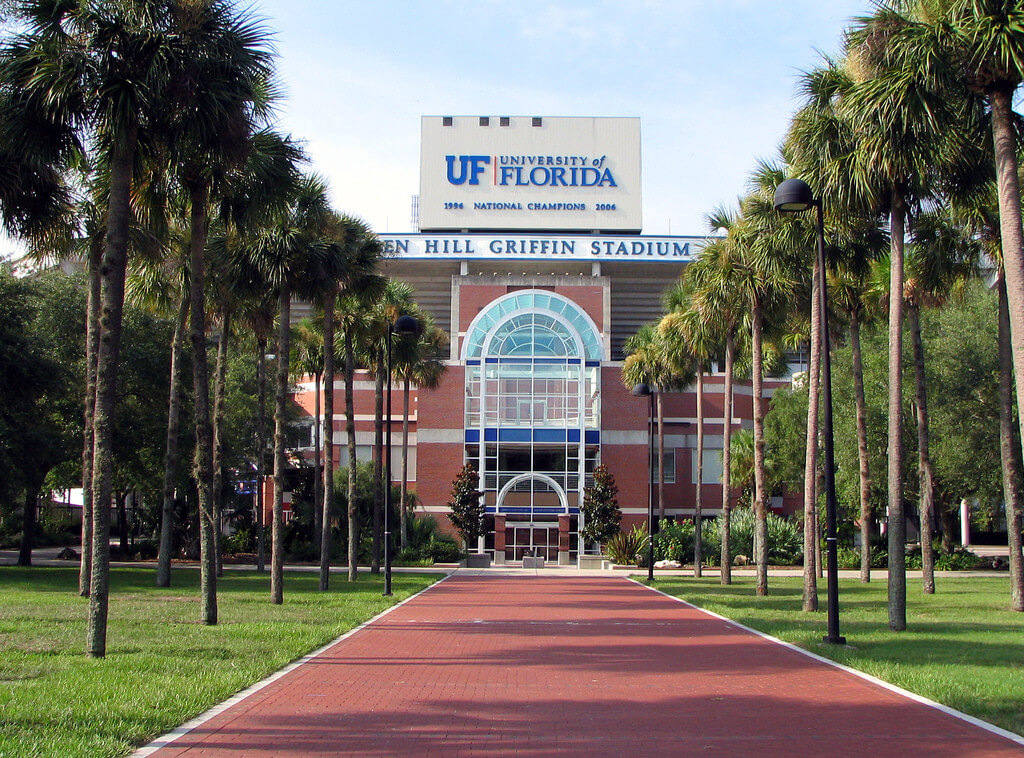 Young Americans for Freedom filed a lawsuit against the University of Florida that alleges the school violates conservative students' right to free speech.
"UF officials are actively trying to stifle the University of Florida Young Americans for Freedom chapter on the basis of the students' conservative beliefs," said YAF spokesman Spencer Brown.
UF officials did not speak to any specifics of the lawsuit saying: "The University of Florida is committed to upholding First Amendment Rights to free speech."
Two years ago, UF set rules barring non-budgeted student organizations from requesting funding for speaker fees. The change came shortly after the organization brought controversial filmmaker and author Dinesh D'Souza to campus.
Since then, the university denied funding to bring National Rifle Association spokesperson Dana Loesch and novelist Andrew Klavan to the campus.
The organization also led headline-grabbing campus protests, such as an "anti-socialism bake sale" in which buyers only received a portion of their doughnuts and cookies.
Two of the bake sale organizers, Sarah Long and David Weldon, were quoted in The Independent Florida Alligator after that event. Both now appear as plaintiffs in the lawsuit against the university.
The federal complaint said the school compels all students to support organizations with which they may disagree but then exercises "unbridled discretion in allocating Student Activity Fees for student advocacy."
YAF has requested to become a budgeted organization but been denied, the lawsuit states. YAF also says it remains the only non-budgeted organization to receive speaker funds.
"University of Florida administrators are limiting YAF members' First Amendment freedoms by forcing them to pay into a system that funds opposing viewpoints," said Alliance Defending Freedom Legal Counsel Blake Meadows.
"Worse yet, the university forces YAF to play an arbitrary, complex game of Chutes and Ladders in the funding process, wherein the student group can continually be sent back to the beginning of the game at the sole discretion of the student government.
"The university also changed its rules to single out and disqualify the conservative group from receiving funding for speakers fees and honoraria — making it even more difficult for the group to express its viewpoint on campus."