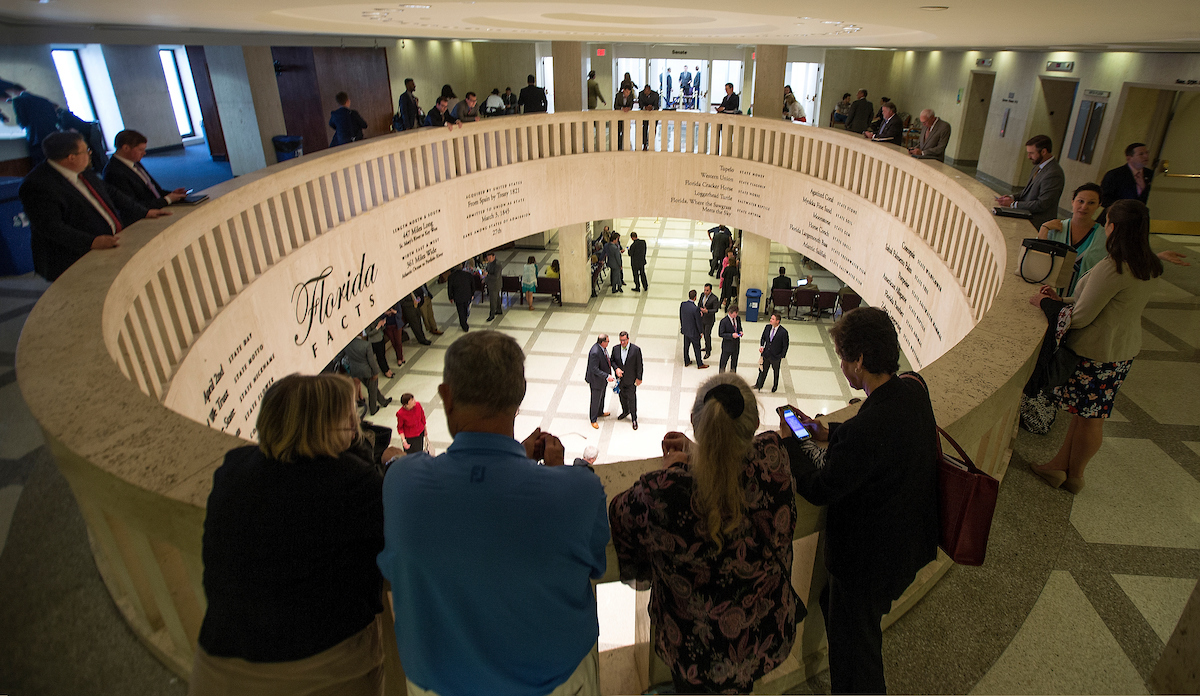 Three bills that passed the 2018 Legislative Session and were signed by Gov. Rick Scott will take effect on the first day of the new year.
Summaries below have been adapted from various staff analyses:
— HB 85, on "Voter Registration List Maintenance."
The bill allows the Department of State to become a member of a nongovernmental entity whose members are election officials of other state governments for the purpose of sharing and exchanging information to maintain the statewide voter registration system.
The Department may only share confidential and exempt information if each member of the organization agrees to maintain the confidentiality.
If the Department becomes a member of (an) entity, it must submit a report to the Governor, the President of the Senate, and the Speaker of the House of Representatives by Dec. 1 of each year. The bill also requires the Department of Highway Safety and Motor Vehicles to submit certain information.
— HB 1011, on "Homeowners' Insurance Policy Disclosures."
Flood insurance is a separate line of insurance from homeowner's property insurance and is not included. If the homeowner does not separately purchase flood insurance through the National Flood Insurance Program, or from an authorized Florida flood insurer, then flood damages will not be covered.
The bill require a statement advising policyholders that they may need to consider buying flood insurance.
— SB 1132, on "Vessel Safety Inspection Decals."
It authorizes the Florida Fish and Wildlife Conservation Commission (FWC) to regulate the specific design of safety inspection decal for vessels.
The bill also specifies that the decal may not be valid for more than five years, and requires the decal to be displayed a certain way.