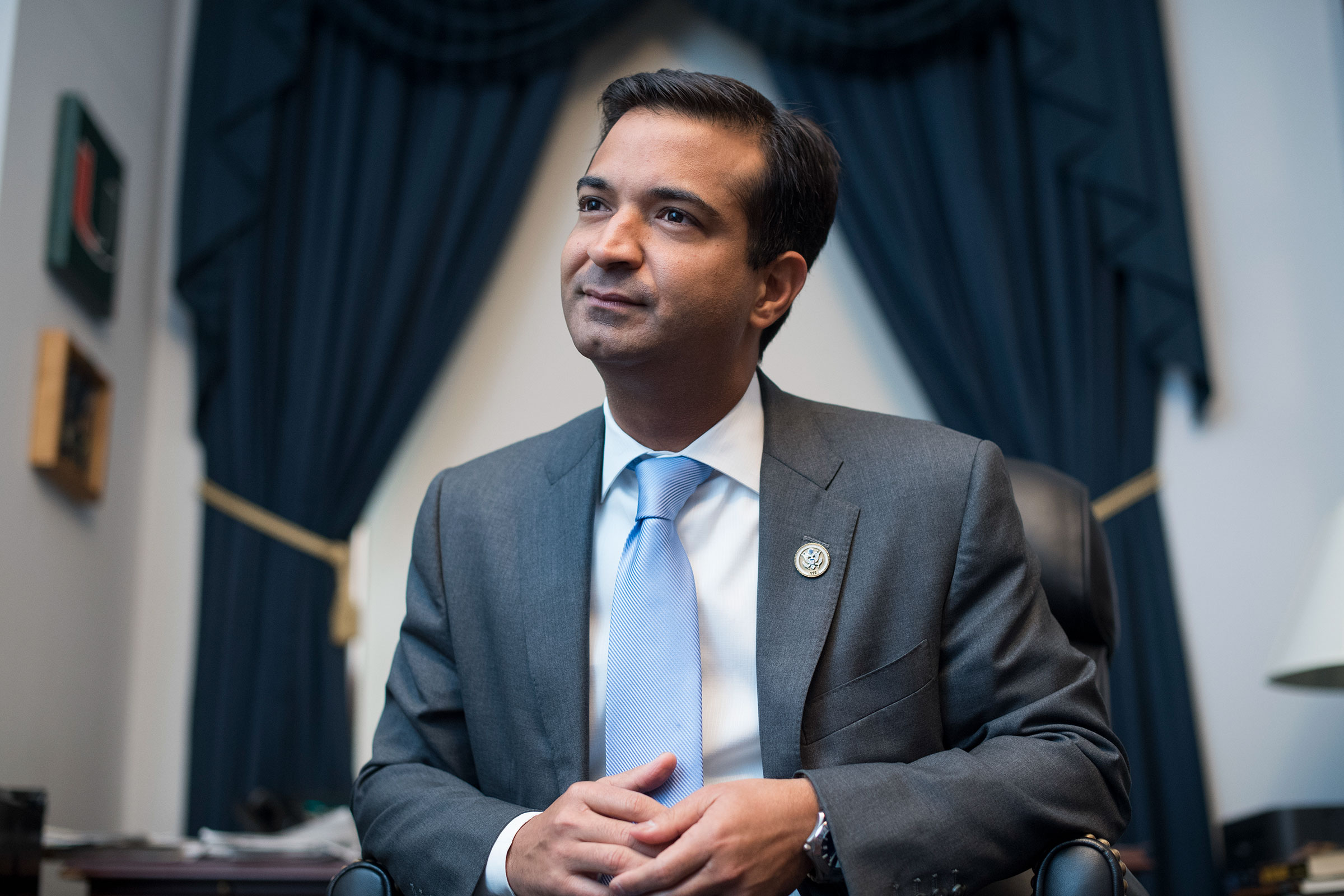 Outgoing U.S. Rep. Carlos Curbelo said more Republicans came to realize the urgency of climate change during his time in Washington, D.C.
Curbelo appeared on NBC's Meet The Press, which dedicated its Dec. 30 program entirely to climate change. On the show, the Miami Republican said denial started to fall out of fashion in Congress, even if President Donald Trump continues to discount the threat.
"As the president has acted irresponsibly on climate and made some reckless comments, more and more Republicans in the House have moved to embrace this issue," he said.
The congressman appeared on the program the same day host Chuck Todd announced the show will no longer host "climate deniers."
"The science is settled, even if political opinion is not," Todd said.
Curbelo, co-founder of the Climate Solutions Caucus, touted support for the environment during his two terms in the U.S. House. The Environmental Defense Fund supported the congressman as a "a leader in his party on climate action and protecting the environment," noting his support for cutting carbon pollution.
The congressman said Washington needs to act more proactively on protecting the environment, and criticized the way some politicians publicly question whether climate change exists, even as areas of Florida and other states face threats from sea level rise.
"We need to stop covering the debate and start covering the story so that people see that this is real," Curbelo said, "and so that politicians take a more-pragmatic approach and find solutions that are actually achievable."
Notably, the League of Conservation Voters and more left-leaning environmental organizations gave Curbelo substandard marks for siding with his party on a number of deregulation issues.
The Republican first won election to the House in 2014, ousting Democratic U.S. Rep. Joe Garcia and flipping Florida's 26th Congressional District red.
He held off a challenge from Garcia again in 2016, even as Democrat Hillary Clinton carried the district in the presidential election.
But he fell this year to Democrat Debbie Mucarsel-Powell. Curbelo plans to remain active in politics, and continues to mull a run for Miami-Dade mayor in 2020.