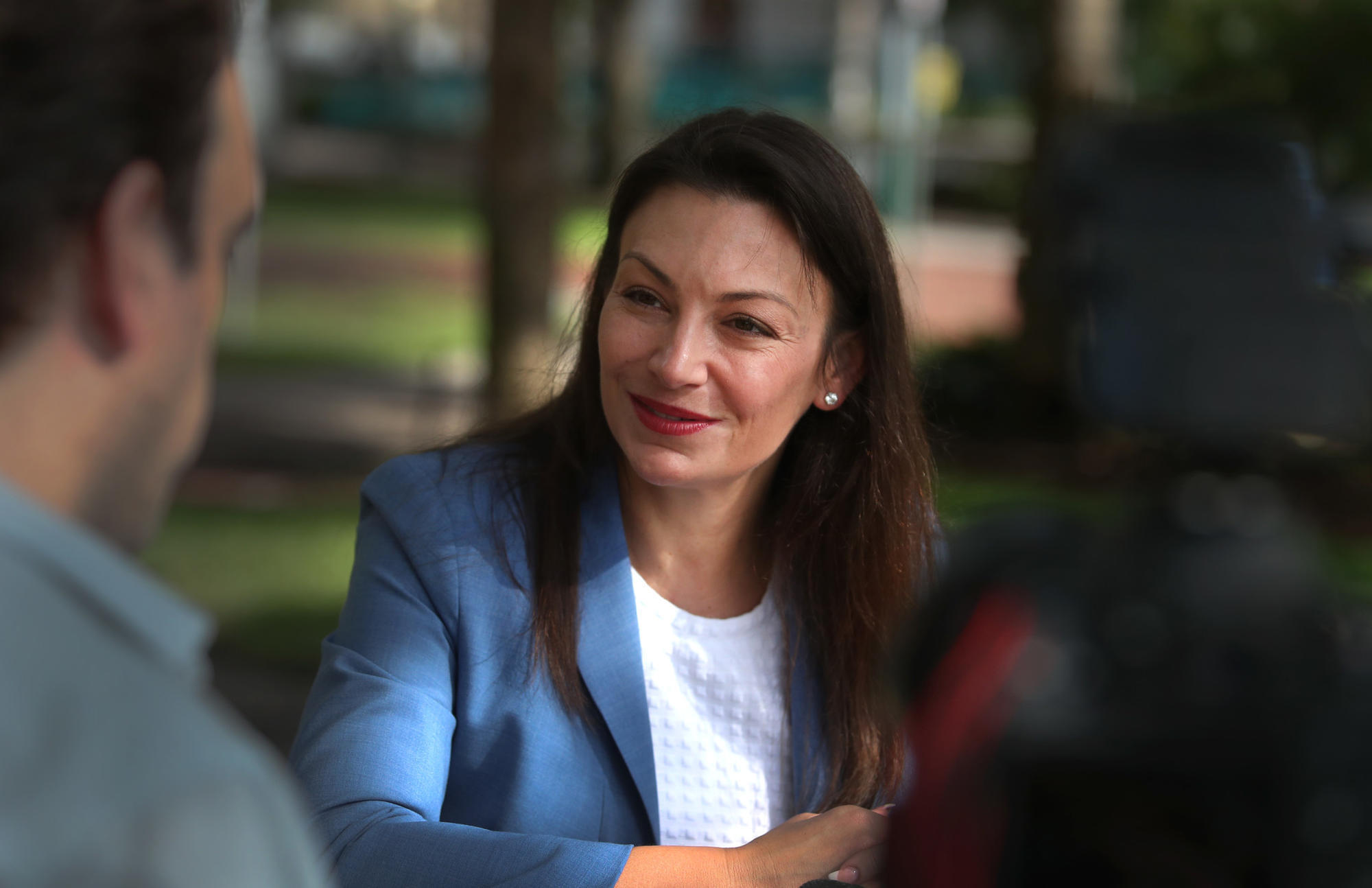 Agriculture Commissioner-elect Nikki Fried filled out her office's personnel list a little more Thursday with another round of staffing announcements.
The new hires include Franco Ripple as comms director, Max Flugrath as press secretary, Karen Skyers as minority affairs director, Rachel Morgan Garland as rural outreach director and Matt Gotha as cabinet affairs director.
"We're pleased to announce these new hires who will serve the Department and the people of Florida. Franco, Max, Karen, Rachel, and Matt bring a wide array of experience to the administration that will help Commissioner-elect Fried pursue the priority issues she campaigned on," transition chair Patrick Murphy said.
Ripple has served as the VP of CATECOMM since 2013 and has served as an adviser to numerous campaigns, including Fried's. He began his career as a White House Intern in the George W. Bush Administration and is a graduate of the University of Florida.
Flugrath most recently worked on the Fried campaign, serving as her communications director. He also served as comms director for former House Minority Leader Janet Cruz, now a state Senator, as well as Democratic gubernatorial candidate Philip Levine.
Skyers is an attorney and former lobbyist for Becker & Poliakoff who most recently ran for state House. Her Tallahassee credentials extend back to when she served as legislative aide to former state Sen. Arthenia Joyner.
Garland is a current staffer at the Department of Agriculture and Consumer Services, where she started out as an Environmental Manager with the Division of Fruit and Vegetables before ascending to Federal Affairs Director under exiting Ag. Commissioner Adam Putnam.
Gotha also comes from the Fried campaign, where he served as an adviser. He is the former chief of staff for Broward County Mayor Mark Bogen and has consulted on a wide array of presidential, congressional, statewide, state and local campaigns. Gotha also worked two legislative sessions, with former state Sen. Dave Aronberg.
The half-dozen hires follow the transition team's late December announcement that Deputy Commissioner Alan Edwards will stay on in his current capacity while Matthew Van Name will serve as her chief of staff.