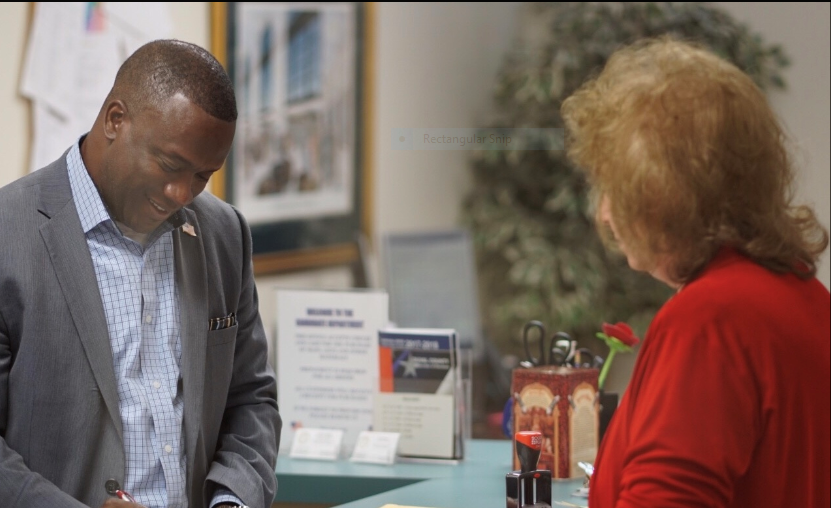 As of Wednesday morning, both of Gov. Rick Scott's Jacksonville City Council appointments have filed for election in 2019.
While District 8 Democrat Ju'Coby Pittman filed for election in her district (a bid that has already garnered support from the Fraternal Order of Police), Freeman is taking a different tack.
Appointed to fill in for suspended Democrat Reggie Brown in District 10 last year, Freeman filed Wednesday to run in At-Large Group 1, a seat currently held by Anna Brosche, a Republican who seems poised to challenge the re-election of Mayor Lenny Curry.
Whether Brosche chooses to run against Curry or for re-election, she will face the same problem: running opposition to the Mayor and the political establishment that has closed ranks around him.
Freeman, a former assistant to Council President Aaron Bowman, left that post to run in the 2016 Republican primary in House District 12. He finished a strong second to eventual winner Clay Yarborough, with big fundraising and organizational help keeping him competitive to the end.
HD 12 is in the Arlington area, across town from District 10, which cuts a swath from the Westside to the Northwest Quadrant. Freeman, despite having survived eligibility questions for the appointment, would have had a tough run for election in his current district, which is roughly 20 percent Republican.
Running citywide for an at-large seat, buoyed by the political establishment, the terrain is much less treacherous.
Freeman has challenged, albeit indirectly, incumbent Brosche on the Council dais in recent weeks. Brosche made an issue of the city accepting (after the City Council voted to do so) charity money from the United Arab Emirates last year, spotlighting human rights abuses from the UAE at home and in Yemen.
Much of the money was earmarked for Freeman's district.
"Maybe it's going to take somebody from the outside to … bring change," Freeman said, discussing the challenges the Ken Knight Road area in his district faced during Hurricane Irma.
"When this UAE money came, they were more excited than I. When they were blessed with it, I wasn't going to let anyone take it away from them," Freeman said. "If they want it, I'm going to fight for it."
Brosche's stance on that issue has been spotlighted in one ad from Mayor Curry's political committee, which urges voters to "fire Anna Brosche," regardless of whatever office she is running for.
For his part, Freeman positions his candidacy more positively.
"Jacksonville is a city on the rise. For it to reach its full potential, we need leadership. We need those who can build bridges in all parts of our community," Freeman noted,
"My father was an Army veteran and Baptist minister while my mother was a career social worker. For me, they modeled what a selfless leader looks like; a love of God, a love of people, and a heart to serve," Freeman added, before recounting autobiography.
"I took these traits with me throughout my career – first as a coach, then as an educator and school principal, and now as a Jacksonville City Councilman. I know that if we work together, we can build on our city's success," Freeman continued.
From there, Freeman extolled "opportunities we have in all parts of our city [to] continue our economic prosperity, build excellent educational opportunities for our youth, and ensure that every family feels safe in their neighborhood."
"At-Large Councilmembers have a unique opportunity to fight for every resident in our city. I look forward to sharing my campaign vision throughout our community and will work to earn your vote on March 19th," Freeman added.
Assuming Brosche doesn't complicate his path by skipping the Mayor's race and running for re-election, Freeman is well-positioned.
Christian Whitfield and Jack Daniels, both Republicans, also have filed to replace Brosche.