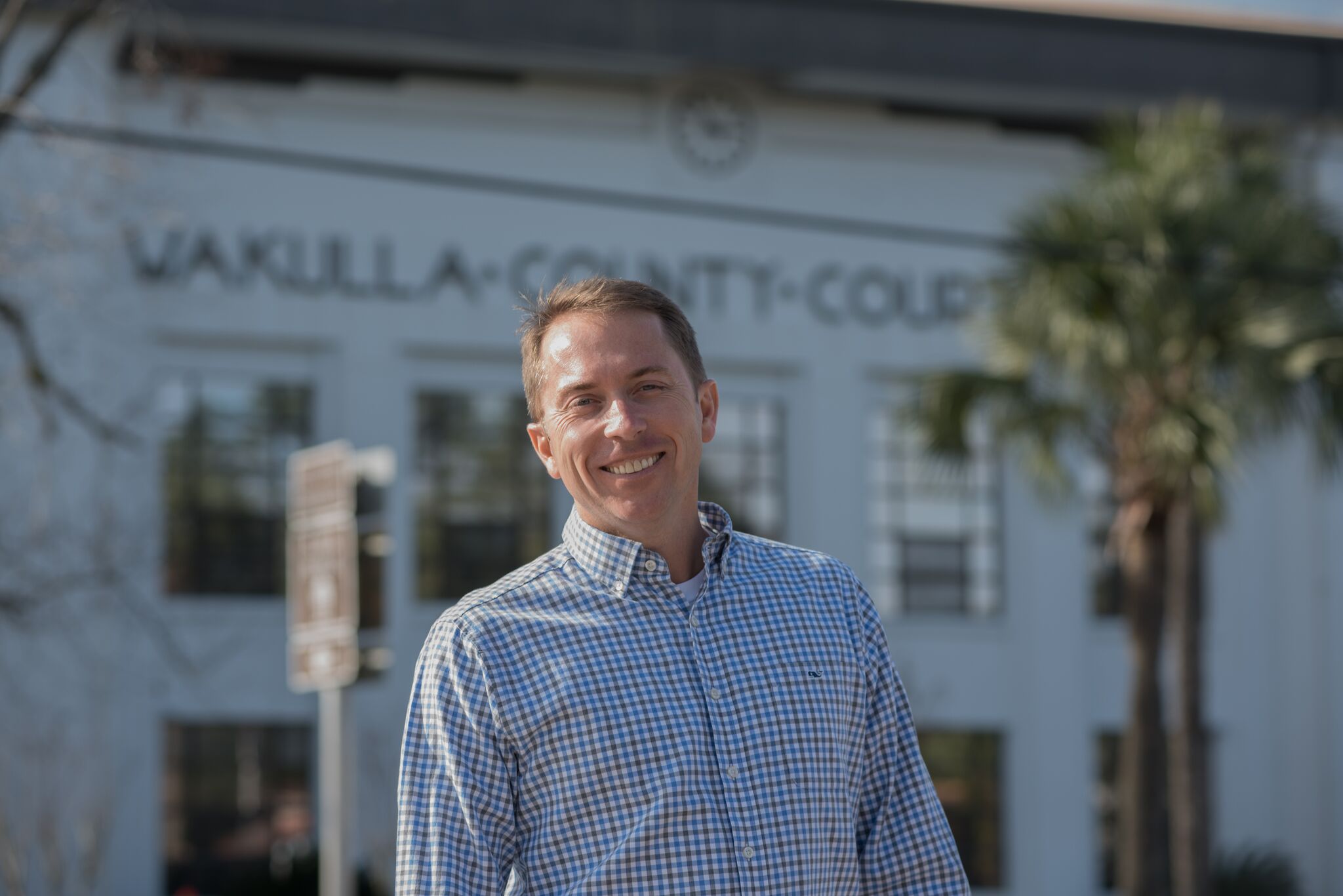 The special election hasn't been called yet, but the arms race to replace Republican state Rep. Halsey Beshears in House District 7 is ramping up.
A day after five current and retired sheriffs announced they were backing his opponent, Port St. Joe Republican Jason Shoaf put out a fundraiser invite featuring a slew of influential Republicans.
The whole Bense crew made the invite — former House Speaker Allan Bense will attend alongside his wife, Toni Bense, their sons Jason Allan Bense and Taylor Starr Bense, as well as their daughter-in-law, Danielle Bense.
Former Senate President Don Gaetz and his wife, Vicki Gaetz, will also be at the Jan. 10 event, as will Gulf County Sheriff Mike Harrison and his wife, Lana Harrison. Harrison, notably, was not one of the five lawmen to line up behind Crawfordville Republican Mike Watkins earlier this week.
Plenty of Shoaf's family members will be in attendance, and the 5:30 p.m. fundraiser at Haughty Heron is set to draw dozens of other North Florida influencers.
Others on the list: Dr. Pat Hardman of Gulf 2 Bay Construction, Panhandle Area Educational Consortium Superintendent Jim Norton, Raffield Fisheries head Eugene Raffield, Ralph Rish of Preble-Rish, accountant Ralph Roberson, Appraisal Group of North Florida owner Matt Terry as well as Tapper & Co. head and Gulf Coast State College board member David Warriner.
Shoaf is one of four candidates revving up for the special election in HD 7, a district that sprawls across Calhoun, Franklin, Gulf, Jefferson, Lafayette, Leon, Liberty, Madison, Taylor and Wakulla counties.
Watkins and Ralph Thomas have put their names down for the Republican primary while Ryan Terrell is so far running unopposed for the Democratic nom.
Shoaf entered the race in mid-December, shortly after Gov.-elect Ron DeSantis recommended Beshears to head up the Department of Business and Professional Regulation. Thomas followed a week later.
Had DeSantis not picked Beshears for the job, he would have hit term limits next cycle. Watkins has been gearing up to run for the seat in 2020 for nearly a year and has built up nearly $125,000 in campaign funds. Neither Shoaf nor Thomas have filed their first campaign finance report.
The winner of the three-way primary will be a shoo-in to enter the Florida House.
HD 7 is a GOP stronghold that voted plus-38 for Donald Trump two years ago and Beshears has had no trouble holding onto the seat. Democrat Robert Hill, who ran in 2012, is the only Election-Day challenger Beshears faced in his four House campaigns. The Monticello Republican scored an easy 61-39 victory in that contest.
Shoaf's invite is below.