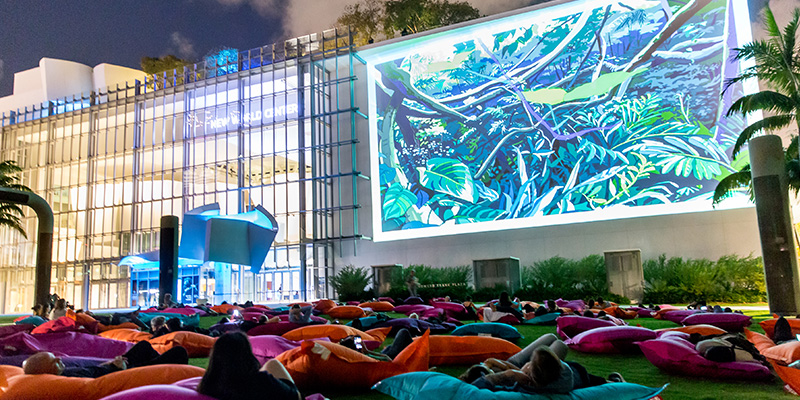 The Jacksonville City Council continued to move forward with committee work Thursday morning in the Finance Committee.
Performing Arts Showcase: 2018-837 is headed to the Consent Agenda next week, and it may be a downtown game changer.
The bill would appropriate roughly $2 million in tourist development funds for a visitors center on the Riverwalk at the Times-Union Performing Arts Center and for an outdoor wall projection center and lawn seating on the CSX building (similar to one in Miami, used for Art Basel and the like).
Republican Lori Boyer carried this bill in Wednesday's NCSPHS committee and reprised her performance in Thursday morning's Finance committee.
The money comes from "bed tax" or tourist development funds, Boyer said, who noted that this visitors center offers accessibility in a public building, a permitted spend of the money.
Council President Aaron Bowman offered a strong endorsement of the legislation before a unanimous committee upvote in NCSPHS.
In Finance, there was more drill down before unanimous affirmation. Concerns that livestreamed performances of the symphony would depress ticket sales were downplayed by Boyer.
"This is really moving Jacksonville in a good direction," said Democratic Councilwoman Joyce Morgan.
"I'm really excited by this project," said both chair Greg Anderson and committeeman Jim Love.
"If we can make the public spaces more inviting … that helps support the business that's going to serve dessert," Boyer said.
This was a Boyer-centric edition of the Finance Committee. She also made a presentation on an extensive McCoy's Creek restoration project, which will mitigate flooding and offer environmental remediation.
____
Public safety: Passed Wednesday in NCSPHS: 2018-846, Council President Bowman's bill to create a task force on public safety and crime reduction. NCSPHS was its sole committee of reference.
"It's somewhat of a blank piece of canvas. I didn't want City Council telling the task force what to do," Council President Bowman said.
The bill has 15 co-sponsors but did not clear the committee with a unanimous vote, meaning it will be discussed on the City Council floor Tuesday.
Dissenting Democrat Garrett Dennis (who voted against this) may say something quotable on that occasion.
_____
What's on tap: Thursday afternoon's meeting of the Rules Committee will see the panel attempt to finalize the Council's strategic plan.
A bill to this effect was re-referred to committee last time the full Council met, but the strategic plan essentially boils down as follows.
The first year includes a "comprehensive crime reduction inventory," and calls for more money for park maintenance, as well as better litter control, developing public spaces downtown and Mayport waterfront property, and revamping Jacksonville's moth-eaten zoning code.
By the three-year mark, there should be a "comprehensive capital reinvestment plan," as well as more action on the Jacksonville Journey (now the Kids Hope Alliance) and downtown activation, including the St. Johns River Park, performing arts venue, waterfront park, and Emerald Necklace.
By 2023, Jacksonville is to be the "safest urban center in the country … the cleanest city in the country and most attractive city to visitors." As well, by then a "resilience strategy for natural disasters, economic and environmental threats" should be developed.