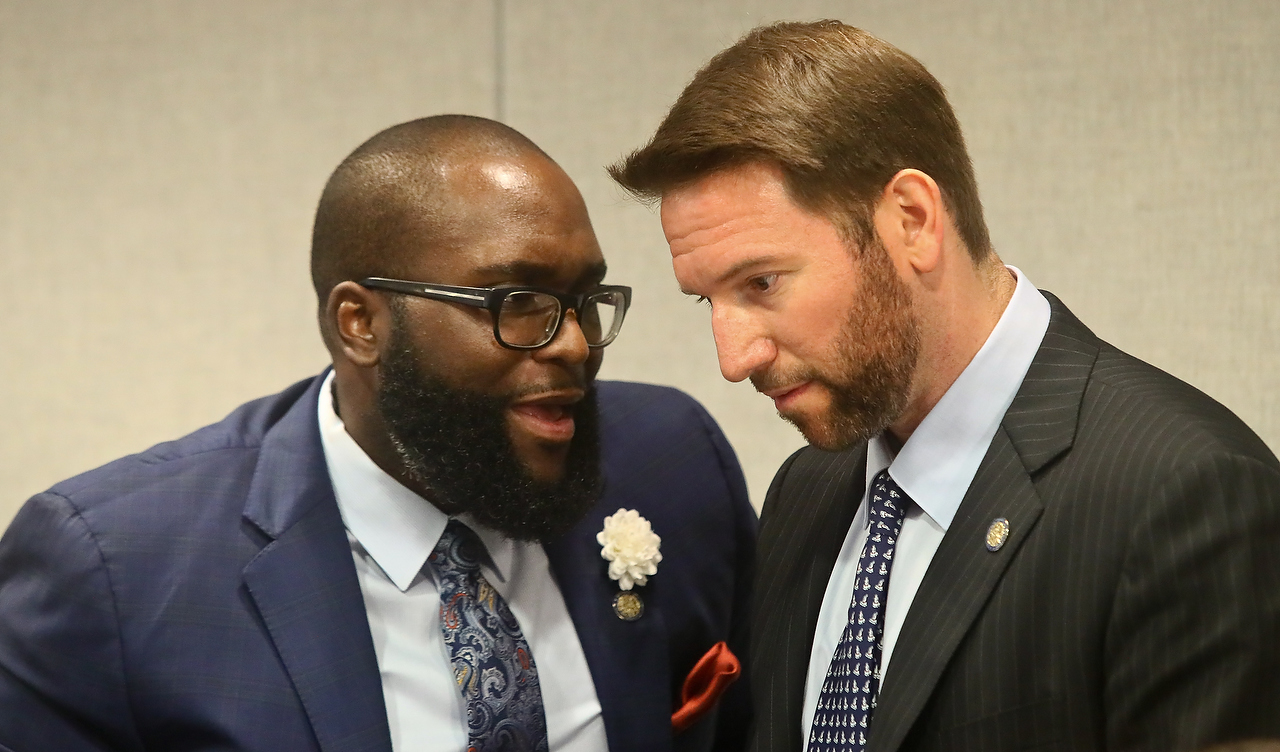 Rep. Shevrin Jones is stepping into the race for Senate District 35, having formally declared his candidacy for 2020 with the Florida Division of Elections.
Jones, who represents House District 101, would be term-limited at the end of his current term.
"I have been honored to work in a bipartisan manner to improve the lives of all Floridians, but there is still work to be done," Jones said in a statement announcing the run.
Among the work Jones touted was his effort on a 2016 law requiring police departments that utilize body cameras to have in place procedures regarding the use of those cameras.
Jones also emphasized his ties to SD 35, having been raised in Miami Gardens before moving to West Park in 2001.
"The people of District 35 deserve affordable health care, strong public schools, criminal justice reform, and jobs that pay a living wage and ensure that everyone has economic dignity. The district is where I've built my life, and where tens of thousands of other people have too. I want us to build up together."
SD 35 covers portions of Broward and Miami-Dade counties including Miramar, West Park, Miami Gardens and Opa-locka. The district is currently represented by Oscar Braynon II, who will be vacating the seat in 2020 due to term limits.
As of now, former Rep. Cynthia Stafford is the only other candidate declared in the race. Stafford and Jones would compete in the Democratic primary for the seat, which leans in the Democrats' favor.
Stafford declared her candidacy in March. Documents filed with the state show she has raised just $1,600.
In announcing his decision to file, Jones also earned the support of former Sen. Chris Smith.
"Rep. Jones is one of the most effective Democrats in the Florida Legislature," Smith said.
"While he always stands up for our children, his district, and Florida's most vulnerable communities he does it in a way that brings Democrats and Republicans together. He gets things done without compromising his principles, and is universally respected and admired by his colleagues."