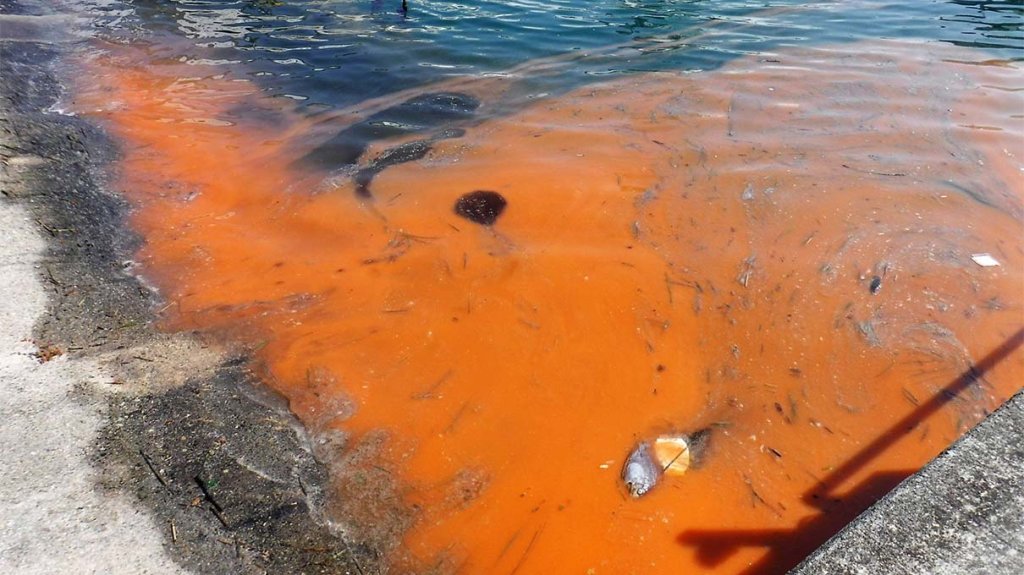 Bipartisan legislation from U.S. Rep. Brian Mast and former U.S. Sen. Bill Nelson that secures federal funding to combat harmful algal blooms has been signed into law by President Donald Trump.
The new law reauthorizes the Harmful Algal Bloom and Hypoxia Research and Control Amendments Act of 2013. The newest version was included as part of an act reauthorizing the National Integrated Drought Information System.
In it, the federal government is authorized to make funding available for harmful algae blooms deemed "of national significance."
According to the act, a bloom of national significance means "a hypoxia or harmful algal bloom event that has had or will likely have a significant detrimental environmental, economic, subsistence use, or public health impact on an affected State."
Florida was one of those states this year, with a particularly harmful red tide breakout that caused problems for months.
While federal dollars are authorized to help combat any future blooms, they are not to make up more than 50 percent of the total cost.
The law also provides for more research into the blooms. A federal task force is directed to "complete and submit to Congress a scientific assessment of harmful algal blooms in United States coastal waters and freshwater systems" at least once every five years.
The provisions are the work of Mast and Nelson, who each filed their own versions in the U.S. House and U.S. Senate, respectively.
In releasing a statement on the passage of the new law, Mast put much of the blame for the blooms squarely on the feds, arguing they bear more responsibility going forward.
"The federal government, through the Army Corps of Engineers, has played a huge role in perpetuating the human health crisis caused by Lake Okeechobee discharges and they need to take responsibility for the damage by helping to pay for the cleanup," Mast said.
"More than that, the government needs to stop prioritizing special interests over human health and put an end to the crisis once and for all.  This bipartisan bill will help deliver the federal resources needed to end this environmental disaster."