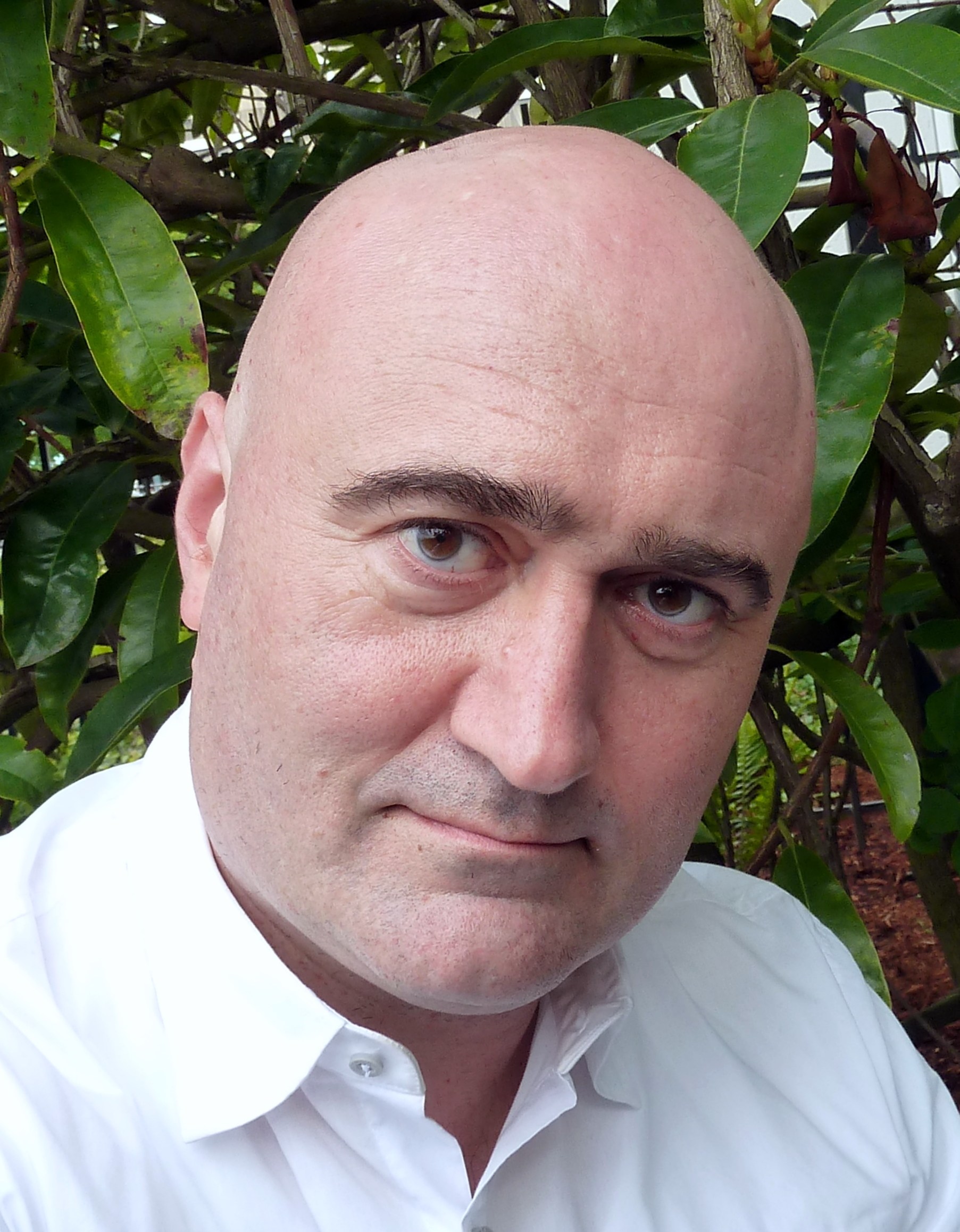 The Hillsborough Area Regional Transit Authority Board of Directors heard from internationally acclaimed transit planner Jarrett Walker as members begin to look forward to an agency with vastly more buying power than it has ever had before. 
Agency leaders met with Walker privately after the public meeting to talk about potentially hiring him as a consultant, not just a speaker.
During his presentation, Walker emphasized the importance of high-frequency to run an effective transit system. He touted a system that flips conventional wisdom on its head — rather than focusing routes around peak travel times, agencies should build what he called "all day, every day" service and then add frequency to rush hour routes as needed.
"It makes it easier for people to rely on transit all the time," Walker said. "Wealthier people are more likely to be peak commuters, but everybody who works at Walmart or Burger King, they are not peak commuters."
The idea is to expand ridership beyond those who use it as a last resort. When buses don't run frequently, people who don't have to use transit aren't likely to use a route that makes them wait but might opt to use it if they know a bus is going to show up every 15 minutes.
Bypassing congestion is also key. If a traditional car owner can get somewhere faster or even in a similar amount of time on transit, they're more likely to become a rider.
That kind of thinking is exactly the kind of direction HART Interim CEO Jeff Seward wants to go.
"I recommended to the board before the [All For Transportation] lawsuit that we advance the Transit Development Plan to add frequency to six of our busiest routes," Seward said. "You will increase ridership by an estimated 1.5 million additional riders. That's not new routes. That is adding frequency to existing routes."
But funding such increases has historically been virtually impossible. That's most likely about to change.
Hillsborough County voters approved the All For Transportation referendum last November raising sales tax 1 percent countywide to fund robust transportation and transit improvements. Seward expects the additional revenue to increase HART's approximately $80 million annual budget to about $200 million.
"We've been cash strapped, so talking about long-range strategy has been just that, talk. We have the opportunity now to do the things that as a community we've wanted to do for years," Seward said.
Hillsborough County Commissioner Stacy White is challenging that tax arguing it contradicts superseding state law, but the agency's attorneys expect the tax to be upheld.
That's why Seward brought Walker into the conversation.
"We have a tendency here to only focus on what the Tampa experts think," Seward said. "We have to look at transit differently – what is the person, who do we serve, don't go after shiny things if they're not going to solve problems with moving people from point A to point B. We need to get some of the best minds in local and international transit to work together and collaboratively for HART and the community."
Walker's presentation, which HART paid $6,500 for, got that ball rolling. 
How much hiring Walker as a consultant would cost is up to negotiations, and hiring Walker or someone like him would require board approval, but Seward expects it would likely cost around $250,000.  
"We've had so many studies done that people get a little leery of hiring another consultant," Seward said. "I would argue that a $200 million annual investment on an agency that typically only spends $80 million, you want an expert to help you."
Consultants would be a key component in making sure HART spending proposals are efficient and, perhaps more importantly in an age of divided opinions on public spending for transit, that there's community support.
Walker's got that down. It's called freedom.
"I look for the things that people who think they disagree actually agree on. Think about the respect to which we are all in varying degrees of prison. Where can I go in 45 minutes? Beyond that wall are places you can't go, jobs you can't have, people you can't meet," Walker said. "What if we wanted to move that wall outward so you had more meaningful choices in your life — you don't just have to go to the one grocery store that you can get to. You have choices."
He's also not married to the idea of light rail, something that has become kind of a dirty word in some conservative circles. Walker said quality transit that people will use can use traditional buses as long as agencies maintain high-frequency and routes take people to where they need to go. Such strategies can still attract transit-oriented development, support affordable housing and create both jobs and mobility options.
To those transit naysayers who point to emerging technologies for mobility options and traffic congestion reduction, Walker offers a cautionary tale.
"Technology never changes geometry," Walker said pointing to a digital slide showing how much space autonomous vehicles take up on a road compared to a high capacity bus. "Autonomous Vehicles cause induced demand. If something becomes easier people will do it more. If driving becomes dramatically easier because we eliminate the hassle of driving itself, it's going to create a huge explosion of driving."
A driverless bus is a great solution, Walker admitted, but that's not here yet.