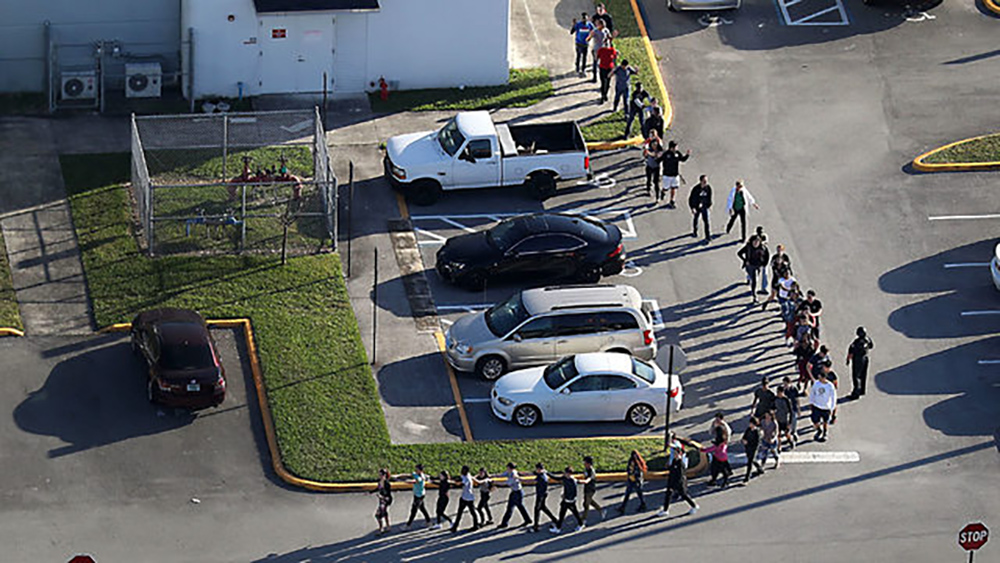 The director of the newly created Office of Safe Schools highlighted calls for increased fencing, single points of entry and improved security systems at a Tuesday meeting of the Senate Education Committee.
Damien Kelly was on hand to brief lawmakers on the implementation of the Marjory Stoneman Douglas High School Public Safety Act (SB 7026), signed into law last year after the mass shooting in Parkland.
One portion of the law created the Office of Safe Schools, which Kelly now heads.
Other provisions established increased safety measures for Florida schools. Kelly largely backed those new measures in his comments to the committee, noting that he had personally visited most of the school districts throughout the state.
"This bill, Senate Bill 7026, gave us a lot of tools in our tool belt. And it's going to be the combination of everything that it gave us that's going to help us prevent [another Parkland] from happening again."
Asked by Sen. David Simmons which areas most needed increased funding, Kelly hit on three in particular.
"A lot of schools have decided that the perimeter of their campus is their number one area to improve moving forward," Kelly noted.
"So fencing is going to be a big-ticket item for a lot of schools. The next thing would be a single point of entry for the schools. I visited a lot of schools who've just put them in, and they are extremely expensive everywhere I've gone.
"Another area would be video systems for the schools. A lot of the schools had camera systems that were outdated or cameras that would no longer work. I think those would be the three main areas."
One area which Kelly argued needs improvement is the Florida Safe Schools Assessment Tool (FSSAT). Kelly said the goal of the tool is to help "identify threats, vulnerabilities and appropriate safety controls" at Florida schools. That's done by having schools and districts fill out a form assessing their respective levels of security.
FSSAT has been used in the state since 2001, but schools were only mandated to comply with reporting its assessments through FSSAT in 2018. However, Kelly expressed concerns that schools and districts did not fill out the assessments thoroughly enough to identify potential deficiencies.
"There was some prodding and compelling that had to be done," Kelly said.
"And as we move forward, I think this is an area that our office is going to concentrate on finding a better way to hold districts accountable and individual schools, more importantly, accountable in having this done in a timely manner."
The Marjory Stoneman Douglas High School Public Safety Commission also suggested changes be made to the FSSAT process, including a statutory mechanism to sanction schools or districts that do not fill out the form thoroughly.
Kelly also mentioned his office was working with MGT Consulting to determine ways to update the form so that schools will be able to more easily provide relevant information to the state regarding their respective security readiness. Ted Roush, Suwanee County Superintendent, also testified in favor of revamping the form.
The MSD Commission also agreed with Kelly's observations regarding the areas in need of more funding, including fencing, a single point of entry and improved video monitoring systems. That commission also controversially supported allowing teachers to be armed so long as they undergo proper training.
The Senate Education Committee is set to hold a separate hearing to be briefed on the commission's report and recommendations.
Not all present Tuesday agreed that allowing trained teachers to carry weapons is a good idea, however.
During the public comment period, representatives from Moms Demand Action, Students Demand Action, and Educators Demand Action all criticized the suggestion to expand the Guardian Program to allow teachers to carry on campus.
Currently, only teachers with a law enforcement or military background are allowed to carry as part of a school's Guardian Program.