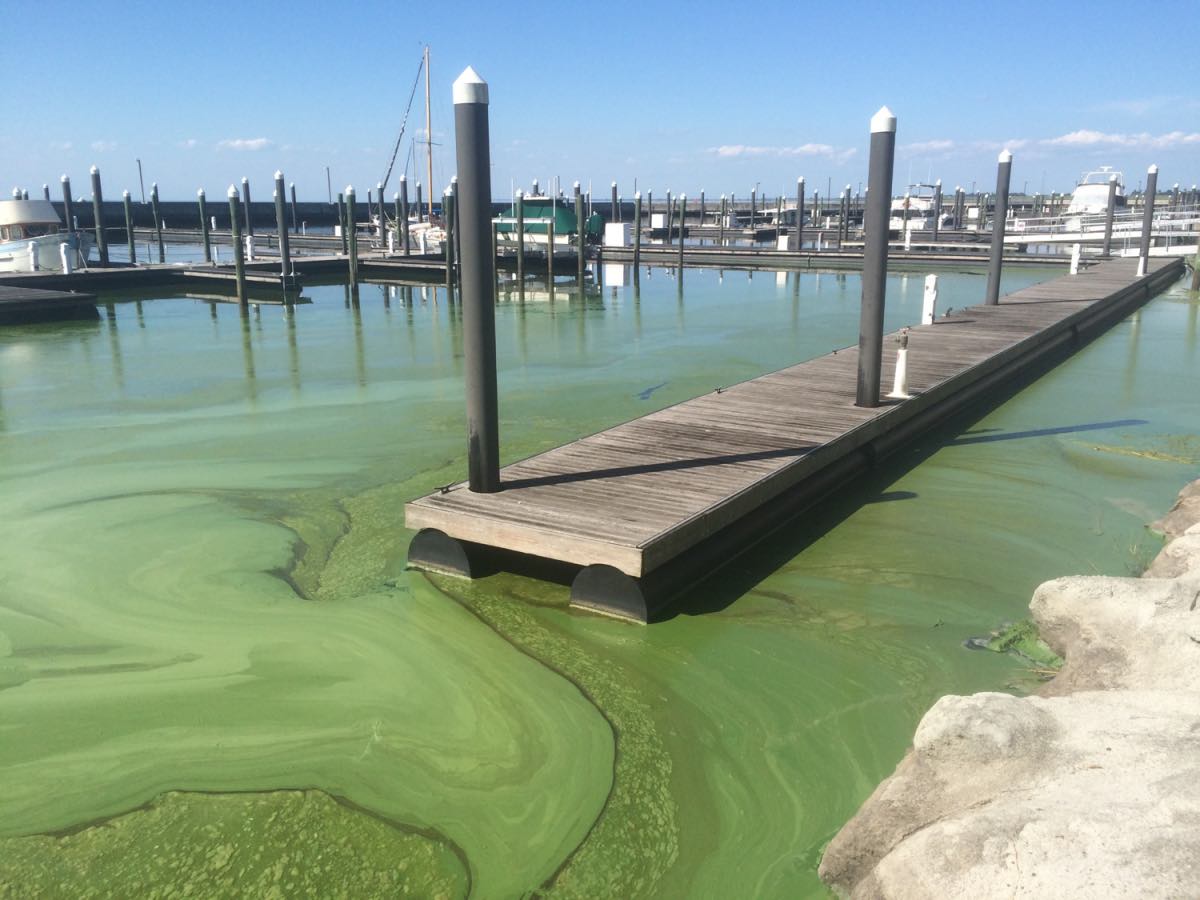 Septic tanks are one of the primary triggers for toxic algae blooms throughout the state, the Senate Agriculture, Environment and General Government Appropriations Subcommittee was told Wednesday.
A presentation was given by Dr. Brian Lapointe, who has worked as a research professor at Florida Atlantic University and has studied water quality in the state for decades.
He has previously produced work, funded by the Florida Chamber of Commerce, showing that septic tanks are a large contributor to the pollution that allows algae blooms to spawn in Florida's waterways.
"I personally consider this the most important and urgent issue facing our state," Lapointe said.
That runs counter, however, to many environmental groups who put the blame mostly on phosphorus from fertilizer runoff from sugar farms.
Yet, a 2016 article from the Sun Sentinel showed that under 6 percent of the phosphorus in Lake Okeechobee came from land made up of sugar fields.
Lapointe also argued that nitrogen — not phosphorus — is driving much of the recent blue-green algae activity.
"While phosphorus was the main nutrient controlling algae blooms in freshwaters, it's nitrogen that controls these blooms in the marine environment. And actually, we now know that even nitrogen in freshwaters controls these bloom we're seeing with the blue-green algae in Lake Okeechobee. It's not just phosphorus."
He then focused on the use of septic systems in large portions of the state as a primary culprit of contributing to the pollution which allows algae to thrive. "About 39 percent of Floridians rely on septic systems," Lapointe said.
"That's much higher than the national average. And as we do more studies of septic systems in relation to algae blooms, we see that they are becoming a bigger and bigger piece of the pie of where the nutrients are coming from causing those algae blooms."
The problem, he argues, isn't with faulty septic tanks, but with the basic design of the tanks: "Septic systems provide only primary treatment and are not designed to remove nutrients like nitrogen or phosphorus, bacteria, viruses, pharmaceuticals, or organic wastewater compounds."
Septic tanks "are designed to leak. They have two basic components. They have a tank that holds the solids, and they have a drain field that the liquid effluent from that tank flows to percolate down through the soil.
"And one of the problems is that those contaminants travel down through the soil, they're not treated adequately, and reach the groundwater and, ultimately, surface waters."
Lapointe also argued that Florida's soils aren't designed to deal with the runoff.
"The problem is the soils, to a large extent in Florida, are not suitable, sandy, porous soils that allow for rapid percolation of the effluent through the soil into the groundwater."
Florida was hit with several different algae blooms throughout 2018, including a severe red tide.
As for potential solutions, Lapointe cited the Cudjoe regional wastewater treatment plant as a model for the state going forward.
"This plant is one of the state-of-the-art plants in Florida. It reduces nitrogen, which comes out of a septic tank at about 70 mg/liter down to 1 mg/liter. This is what we need to do all around Florida to clean up wastewater."
Lapointe also fingered severe weather events as a contributor to flooding, which overloads Florida's waterways and allows the blooms to spread.
"We have to realize that these blooms I've been talking about are being driven, to a large extent, by these extreme rainfall events."
He then pitched senators to help secure state funding to help municipalities move on from septic tanks, where possible: "These local governments cannot do this on their own. They need help … I think we need a Manhattan Project. We've got to go to war against algae."