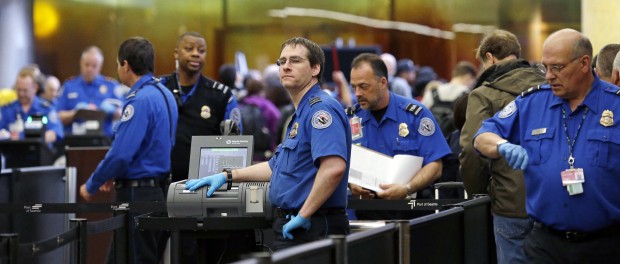 The total value of HART's contribution is $2,015. The passes retail for $65 each.
The Hillsborough Area Regional Transit Authority is offering free rides to federal employees who work at Tampa International Airport to ease the financial burden 800 local employees are feeling as the partial federal government shutdown enters its third week.
HART announced Friday it was providing 500 31-day bus passes for Transportation Security Administration (TSA) and U.S. Customs and Border Protection employees.
TSA workers are considered essential government employees and are currently working without pay because of the shutdown. Friday was the first day those 800 workers missed a full paycheck.
While not much, HART hopes affected employees can use the money they'll save on commuting costs to put toward other living expenses while they experience this hardship.
"It is a privilege to be able to offer some assistance to the hardworking federal workers at Tampa International Airport during this time," said HART Interim CEO Jeff Seward. "We have built a strong relationship with the airport team, and any assistance we can provide its employees, we stand at the ready."
The total value of HART's contribution is $2,015. The passes retail for $65 each.
HART is working with airport officials to provide transportation for affected workers to ensure they have a way to get to work even if finances keep them from being able to afford to drive.
"We are grateful to all of our partners in the Bay area who are pulling together to assist the federal workers who are such an important part of the airport family," said Tampa International Airport CEO Joe Lopano. "Their commitment to safety and customer service is what helps make Tampa International one of the best airports in the world."
Nationwide 800,000 federal workers are working without pay until the shutdown is over or leaders in Washington find a way to fund salaries and wages. Negotiations between President Donald Trump and Congressional Democrats have thus far failed as the two sides continue a weeks-long stalemate of Trump's request for $5.7 billion to fund a wall along the U.S./Mexico border and humanitarian aid for facilities holding immigrants.
Trump has said he's willing to let the shutdown wage on for months or even years if Democrats don't negotiate with his immigration plan. If that happens, federal airport workers are going to need a lot more than a free ride to work.