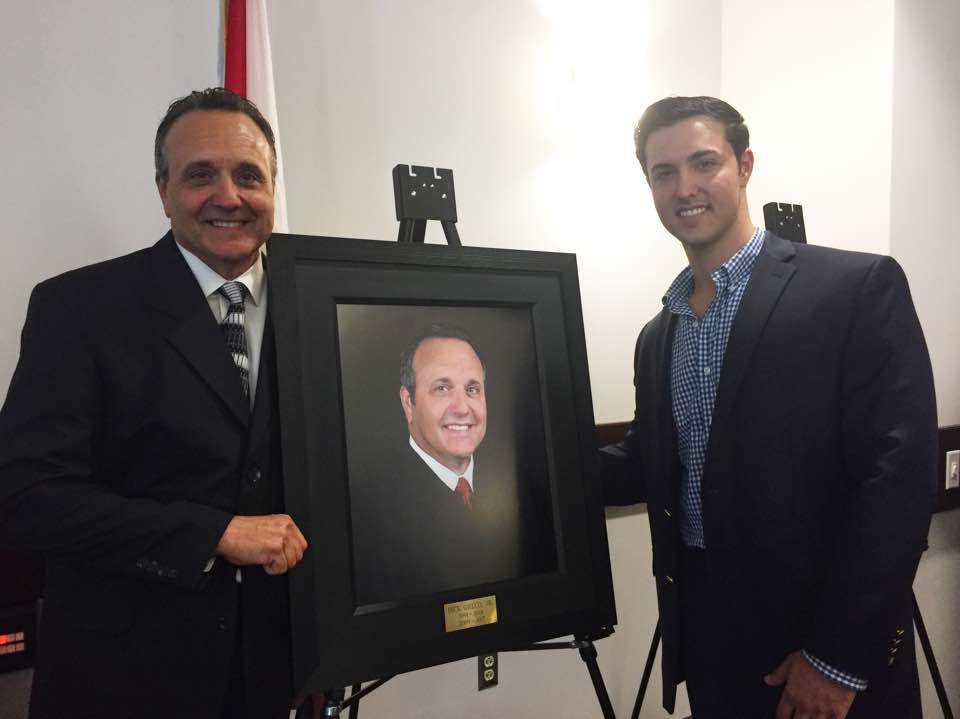 He is the son of the senior Dick Greco who served four terms as mayor of Tampa.
Dick Greco Jr. is jumping into the crowded race to replace Tampa Mayor Bob Buckhorn. Greco filed paperwork with the Hillsborough County Supervisor of Elections office Friday.
Greco declined to immediately comment and said he would have more to say about his decision next week.
Greco is the son of the senior Dick Greco who served four terms as mayor of the span of four decades. Greco Sr. lost a bid for a fifth term as mayor in 2011 when Buckhorn was first elected.
Greco Jr. retired as a Hillsborough Circuit judge in 2017 and has been flirting with running since Spring of that same year.
Greco is entering the race in the political equivalent of the ninth inning. The deadline to qualify for the race is January 18.
That means he'll have limited time to catch up to the six of the eight candidates already running who have had months to raise campaign cash. Philanthropist David Straz has come up with more than $1.6 million, most of that coming from personal loans. Meanwhile, former Tampa police chief Jane Castor and former Hillsborough County Commissioner Ed Turanchik have raked in more than $200,000 in contributions. Tampa City Council member Harry Cohen also broke six figures with more than $100,000 in contributions.
City Council member Mike Suarez and small business consultant Topher Morrison also both have a head start in fundraising with $56,000 and $61,000, respectively.
But Greco brings vast name recognition with him in the race because of his father's decades' long service and his own work on the bench.
Greco graduated from Auburn University and the South Texas College of Law and served as a prosecutor in Hillsborough in the 1980s. After that he worked in private practice until he was elected to the county bench in 1990. He had another stint in private practice before being appointed to the county bench again by former Governor Charlie Crist in 2009.
Community activist LaVaughn King is also running. A ninth candidate, Michael Anthony Hazard, also filed, but has not appeared at any public campaign events.