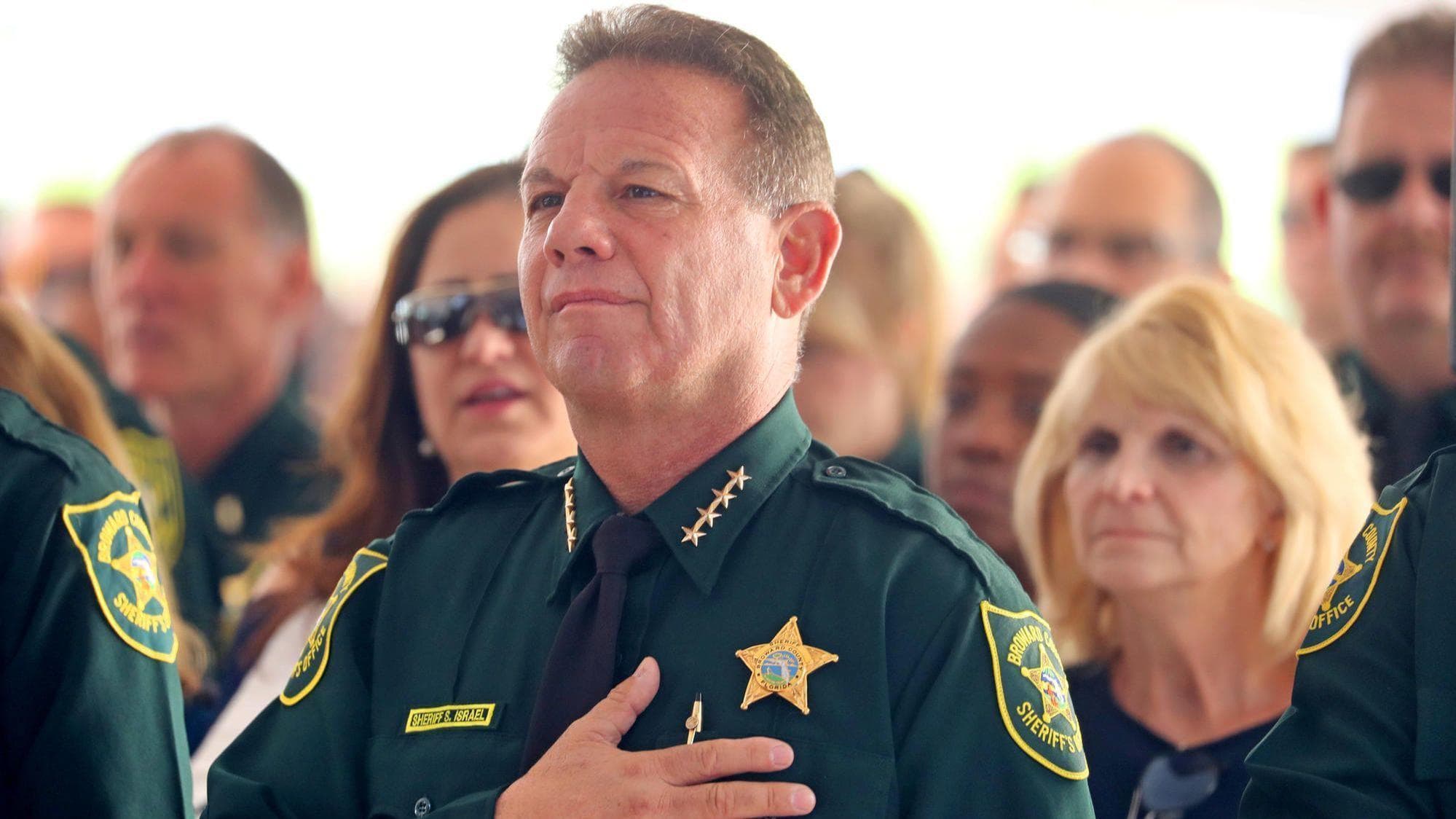 Gov. Ron DeSantis did the right thing by suspending Broward County Sheriff Scott Israel. As much as the soon-to-be-former Sheriff might argue otherwise, a massacre of innocents happened on his watch and it was obvious his department wasn't ready to respond.
Seventeen people were murdered at Marjory Stoneman Douglas High School. That was 11 months ago.
With the grim anniversary of the slaughter just a month away, Israel's departure needed to happen. What happened was a direct result of failed leadership. But other questions about what happened on Valentine's Day in 2018 require tougher answers than removing a disgraced Sheriff.
Despite some tepid changes to Florida's gun laws in the aftermath of the killing spree, high-powered weapons are still easy to legally obtain in Florida. The state needs to make it harder.
Public schools have tighter security about how people enter the campus or main buildings, but short of making them like maximum-security prisons, it's a stretch to say someone bent on mayhem couldn't find a way inside.
New state law required local districts to place armed security personnel in each school, but that change has been sluggish. The Tampa Bay Times reported Sunday the difficulties districts throughout the state are having in complying.
Israel's department had plenty of warning that accused Parkland shooter Nikolas Cruz was a ticking time bomb. That's the most troubling thing of all.
Records show the Broward Sheriff's Office had handled dozens of calls about Cruz for various acts of violence. The Florida Department of Children and Families had investigated him. The FBI received at least two warnings about Cruz.
Agencies are supposed to talk with each other and share information that could head off violence, but either that didn't happen, or the warnings weren't taken seriously.
Will it be any different the next time a Nikolas Cruz is out there waiting to unleash hell?
Well, we don't know.
What we do know is that since the killings, Florida's solution seems to be introducing more guns into the equation. Brilliant, eh? The Commission investigating Parkland has recommended arming some teachers in the classroom as if that would help stop the next shooter.
That brings us back to Israel and his department of armed and trained officers.
Former Deputy Scot Peterson was on security duty on that fateful day at Parkland. He had more than 30 years of experience and hundreds of hours of training. He was armed. Even with that, he failed.
He wasn't alone, though.
At least seven other officers didn't head inside the school building to confront Cruz either. What makes anyone reasonably believe a teacher or some other school official would do any better in the chaos and screams once bullets start to fly?
There could be more victims of "friendly fire."
Israel has been defiant and has vowed to fight DeSantis. That is his right. When it mattered most though, his department didn't respond. There is no debate about that.
"The neglect of duty and incompetence that was connected to the massacre at Marjory Stoneman Douglas High School has been well documented, and I have no interest in dancing on Scott Israel's political grave," DeSantis said.
"Suffice it to say, the massacre might never have happened had Broward had better leadership in the sheriff's department."
The Governor is correct, especially on that last point.
Police work is dangerous and can be deadly, but society relies on the men and women who volunteer to serve.
No one can say with certainty that Scot Peterson could have prevented the slaughter that day. It's the same story with the other officers. But they weren't ready when mayhem struck, and 17 people died.
It's naïve to believe teachers or school officials would do better. Professionals should deal with a motivated murderer. Scott Israel was the person in charge of those professionals in Broward County, and their failure was his.
That's why he must go.
Don't let it stop there though. Florida has a lot of work to do to keep its citizens safe.