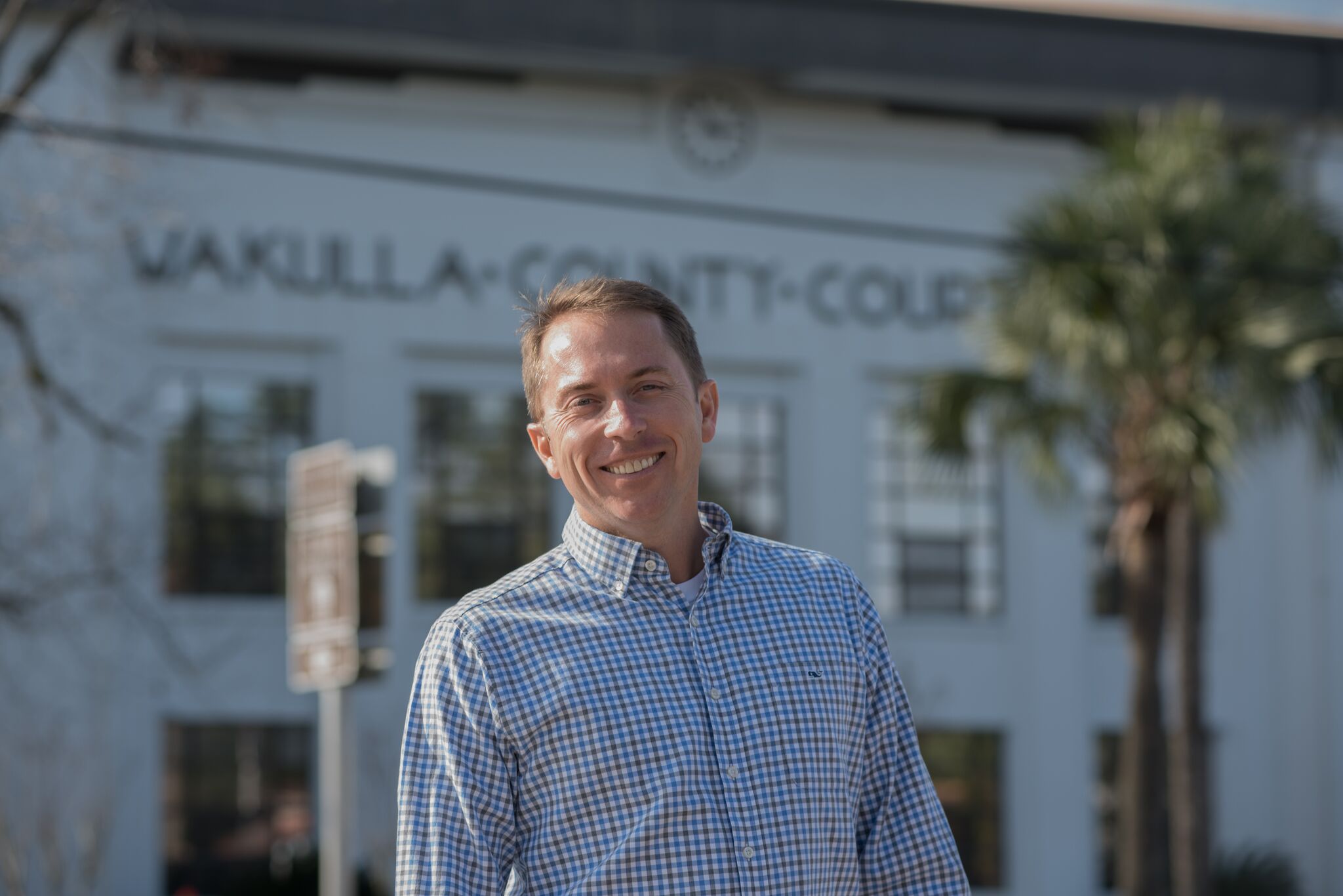 The event will be held at The Fish House in Pensacola.
A day after earning the endorsement of U.S. Rep. Matt Gaetz, House District 7 candidate Jason Shoaf sent out an invite listing the Panhandle Republican atop the host committee.
Gaetz will be at the Wednesday fundraiser alongside his father, former Senate President Don Gaetz, and several other influential Northwest Floridians.
The event will be held at The Fish House in Pensacola starting at 5:30 p.m.
The rest of the list: Pensacola attorney Doug Bates, Lewis Bear Company VP David Bear, Triumph Gulf Coast board member former Office of Tourism, Trade and Economic Development head Pam Dana, former state Rep. Clay Ingram, real estate developer Collier Merrill and former Pensacola City Council member and state Rep. Jim Reeves.
Gaetz on Sunday endorsed Shoaf in the three-way Republican primary to replace Halsey Beshears in HD 7. Beshears vacated the seat last week and Gov. Ron DeSantis is expected to call a special election for the seat in the coming days.
NWF needs strong conservative leaders in the FL House like @JasonShoafFL. Jason will protect gun owners & will advance the Trump/Desantis agenda. His opponent is less conservative, less likely 2 be a leader & he deleted his twitter account after I corrected his false statements

— Matt Gaetz (@mattgaetz) January 13, 2019
He also threw some shade at child advocate Mike Watkins, one of the other Republicans seeking the seat.
Color me unimpressed with a guy who insults a very productive legislative delegation. This Primary Election wasn't even on my radar, but that is starting to change. CC @DougBroxson @SenatorGainer @Mel_Ponder @braddrake5 @jaytrumbull pic.twitter.com/UO0eoAX5YS

— Matt Gaetz (@mattgaetz) December 12, 2018
On Monday, Wakulla County Commissioner Ralph Thomas announced he was ending his bid for the safe Republican seat that sprawls across Calhoun, Franklin, Gulf, Jefferson, Lafayette, Leon, Liberty, Madison, Taylor and Wakulla counties.
"For the past few weeks, I have spent the vast majority of my time traveling the 10 counties that make up House District 7, meeting our neighbors and listening to their issues and concerns," he said.
"While doing so, two things became abundantly clear: First, it is a tremendous commitment to represent the largest district in the state. Second, an extreme sacrifice is required through time away from family and my business.
"At this point in my life, I have concluded, the sacrifice would not allow me to be the best that I should be in all of these areas. For this reason, I have made the decision to end my run for House District 7," he said, adding that he was appreciative of all who encouraged him to run.
That leaves Shoaf and Watkins as the only Republicans running. If no other Democrat files, the winner of the primary will face Ryan Terrell in the general election.
The invitation to Shoaf's fundraiser is below.