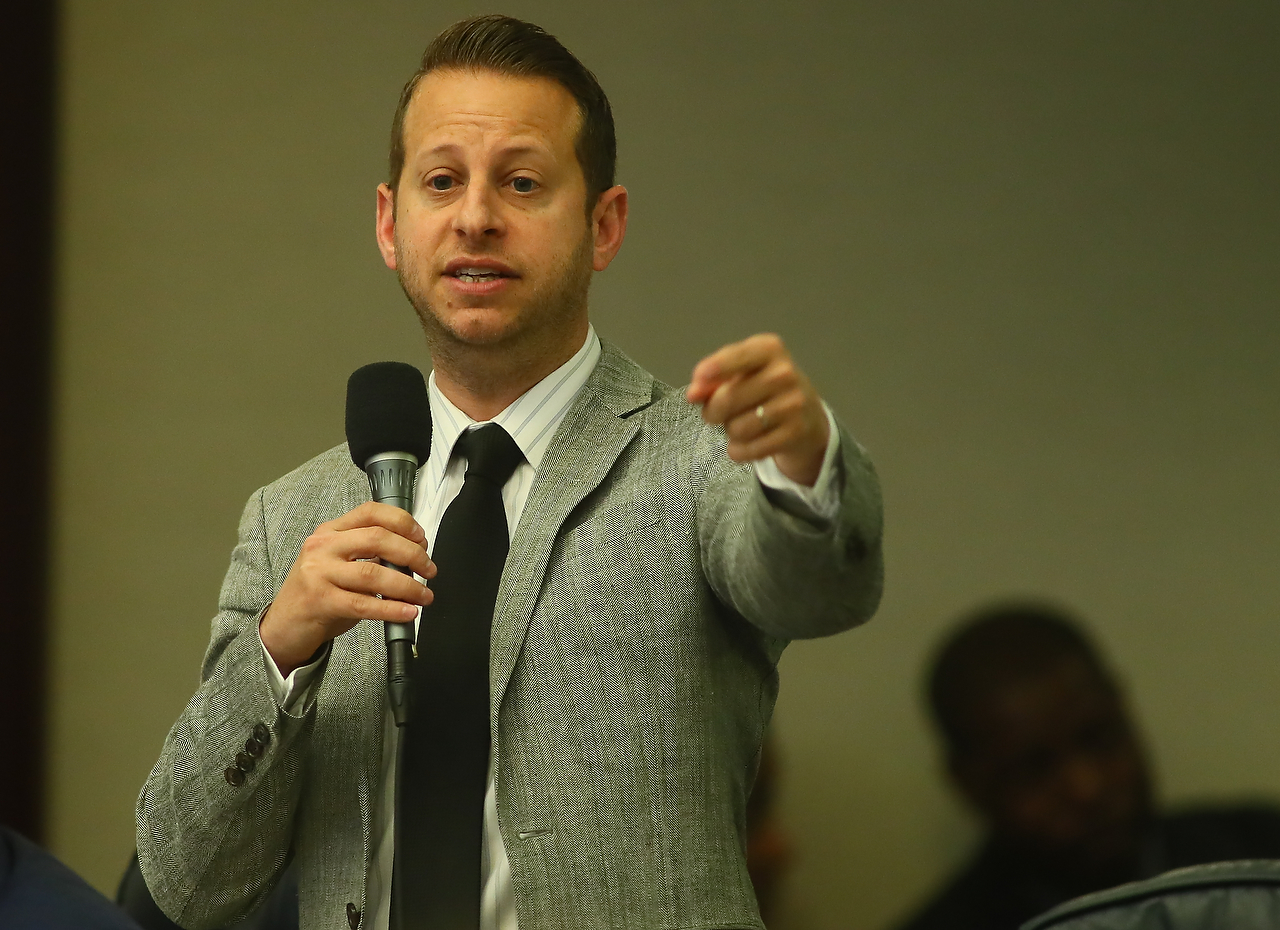 On his way out of the Florida House to join the Ron DeSantis administration, state Rep. Jared Moskowitz on Monday said he was endorsing Coral Springs City Commissioner Dan Daley to succeed him in the District 97 seat.
So far, Daley is the only declared candidate for HD 97. In a statement, Moskowitz argues Daley deserves voters' support in the upcoming special election.
"During my time as a State Representative, I have been fortunate to get to know Commissioner Daley well," Moskowitz said.
"We have worked together on issues vital to this District as well as this state — chief among them, ensuring that the tragedy at our mutual alma mater, Marjory Stoneman Douglas (High School), never happens again. I know that Dan will be a strong Democratic voice for this community and this state.
"… There is no one better suited than Dan to carry on what I have started as our next State Representative."
Moskowitz will head the the state's Division of Emergency Management. A special election for the seat has not yet been scheduled.
Daley was expected to court challengers in the Democratic-leaning district after declaring his intention to run for the seat in early December.
Max Schachter, who lost his son, Alex, in the shooting at Stoneman Douglas High School floated a challenge to Daley before ultimately declining to run.
But with Daley securing an endorsement from Moskowitz, along with widespread support from the rest of the Broward County legislative delegation, Daley appears in prime position to nab the seat even if a challenger materializes.
As Moskowitz noted in his endorsement, Daley has signaled that he would like to continue efforts to toughen Florida's gun laws.
"Rep. Moskowitz was well-known as someone who would and could work across the aisle to achieve good things for Broward County," Daley told Florida Politics in announcing his run.
"After Parkland, he was an unquestioned leader who stood by the families and worked to pass the first significant gun safety legislation in a generation — I want to continue that good work."
HD 97 covers Coral Springs, the home to several of the families affected by last year's shooting, as well as Plantation, Sunrise and Tamarac.
Daley also released a statement Monday thanking Moskowitz for his support.
"I am honored to have the support of State Representative Jared Moskowitz. Jared has been a tireless advocate for our community and a selfless servant to Northwest Broward County for over a decade," Daley said.
"I am confident he will represent us well as Florida's Director of Emergency Management. I am working very hard to earn the support of our community to be their next Representative so that I can continue to build on Jared's good work here at home and in Tallahassee."