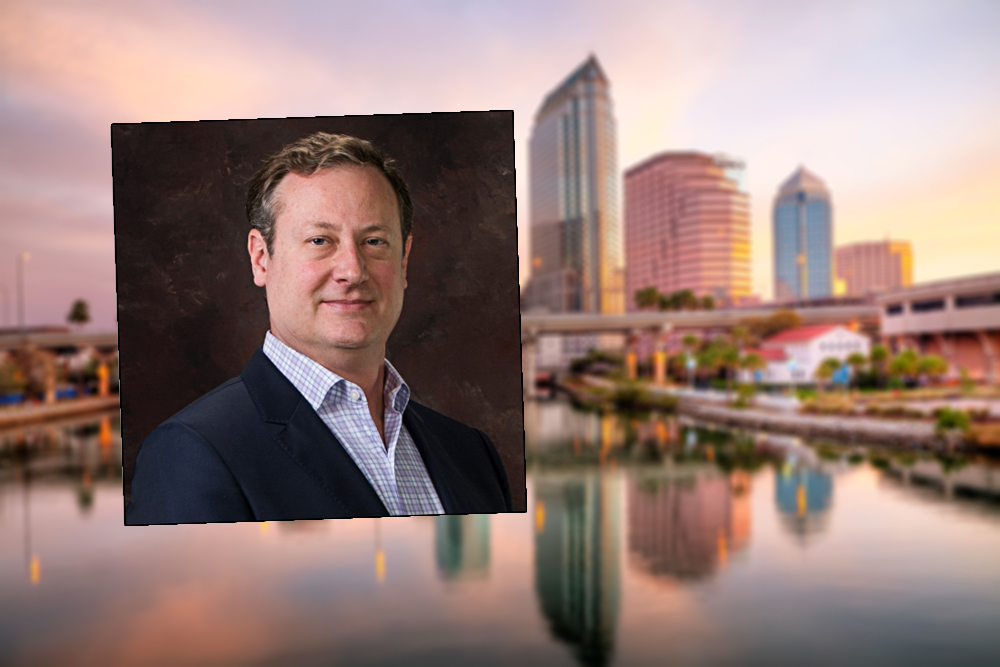 December is one of the hardest months to raise funds.
Tampa City Council candidate Bill Carlson isn't pulling any punches in his bid for the District 4 seat representing South Tampa. Carlson, president of the public relations and marketing firm Tucker Hall, is expecting an impressive fundraising report that comes out next week.
"I did pretty well in December, which is a tough month," Carlson said.
December is one of the hardest months to raise funds as donors flock out of town for the holidays and focus their attention away from politics and onto their families.
Carlson is up against two other candidates in the race to replace term-limited Harry Cohen in the seat. Sal Guagliardo, a local small business owner, and Hillsborough Community College Foundation fundraising lead Lee Lowry are also running.
He's banking on his broad community service in his district to push him over the finish line in the three-way race.
"But money isn't everything," Carlson said. "It's about getting out there and getting your friends to vote for you. I listen and I help the community and I think people will see that."
Carlson said he's been averaging about two to four events per week in his campaign ranging from community forums to fundraising events. Last Friday his campaign hosted what he described as a well-attended gumbo cook-off in Hyde Park. On Sunday, nearly 30 women hosted a "Women for Bill" event at the Tampa Yacht and Country Club that was attended by about 80 people.
The host committee for that event boasted big names in Tampa politics including Tampa City Council member Yolie Capin, Hillsborough County Commissioner Pat Kemp, former Florida CFO Alex Sink and former Tampa City Council member Linda Saul-Sena, among others.
"Besides all the work I've done to help neighborhood associations and nonprofits including the arts, I've also been a business leader in the community for 25 years," Carlson said. "I think that really matters."
Carlson said his business experience in the branding world is a key skill for moving Tampa forward and preparing for any slips in the national economy.
"It's important to have candidates who have signed the front of a check not just the back of a check," he said. "I have a business sense that I can bring to the table … to help the city of Tampa elevate its brand even more."
That skill includes growing collaboration between neighborhoods and community organizations and city leaders. Such collaboration will be crucial as Tampa inches closer to realizing additional revenue from the voter-approved transportation tax that will raise about $34 million annually for various transportation-related projects.
"The current sidewalk plan, it only reflects the current budget of the city. We need to update it," Carlson said. "That means we need to listen to the community and set priorities — where do we build new ones, which do we repair, or do we build [wider] pedestrian-friendly sidewalks?"
That also applies to bike lanes. Accommodating cyclists in South Tampa has been a hot-button topic within the community around Bay to Bay Boulevard where residents were annoyed with the city for ignoring their requests and moving forward with plans to reduce the number of lanes from four to three to add bike lanes. That plan was ultimately scrapped, but it was a long fight.
"We need a vision and a plan for cycling paths across the city that people can buy into. People will understand that there might be a trade-off on one street to accommodate cycling while still providing adequate vehicle access on another."
Carlson is also focused on tackling economic development issues that will grow high-value jobs and "help people in our community earn more," Carlson said.
Election Day is March 5 with a runoff, if necessary, scheduled for April 23.