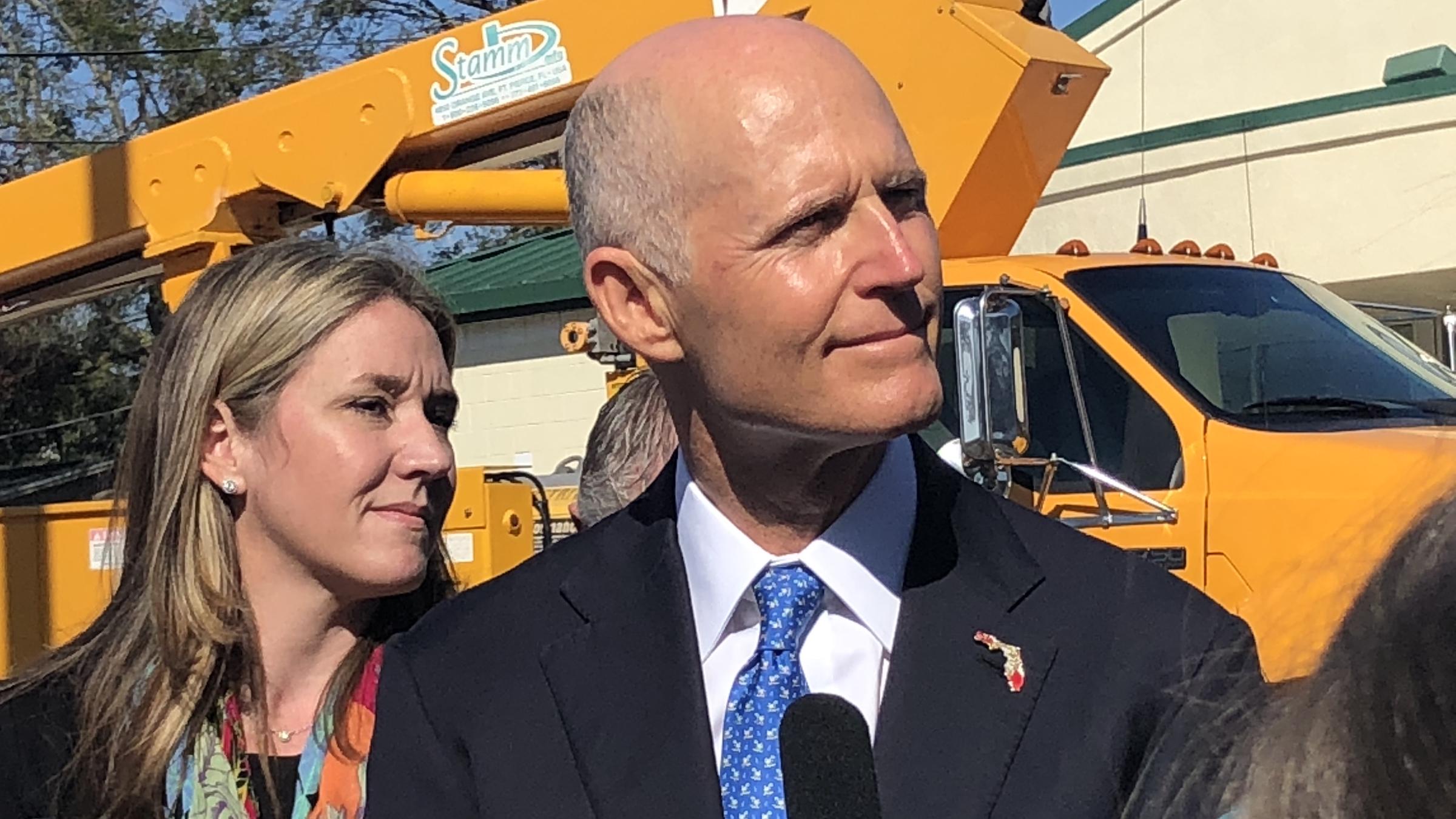 SB 21 now has a bipartisan list of 23 cosponsors including Rick Scott and Marco Rubio.
Florida's U.S. Sen. Rick Scott announced Wednesday he is co-sponsoring a bill to pay service members in the U.S. Coast Guard during the partial government shutdown.
Senate Bill 21 was introduced by U.S. Sen. John Thune, the Republican from South Dakota, and now has a bipartisan list of 23 cosponsors including Scott and Florida's other Republican U.S. Sen. Marco Rubio. It seeks to make continuing appropriations for Coast Guard pay in the event of any expiration of appropriations acts that lead to partial government shutdowns. The bill also provides for such other benefits as housing allowances.
The current shutdown is in its 26th day.
"Our men and women risk their lives every day to protect our freedom and our way of life. Congress has failed to pass a budget and keep government funded; the men and women of our Coast Guard shouldn't be punished for the dysfunction of Washington," Scott stated in a news release issued by his office. "I am proud to support the Pay Our Coast Guard Act, which ensures our military men and women receive their salary while they perform their duties to protect and defend our nation, and I will always do everything I can to make sure they have all the resources they need to keep us safe."
 The Senate bill has two related bills in the U.S. House of Representatives, including House Resolution 367, cosponsored by Democratic U.S. Reps. Charlie Crist, Debbie Mucarsel-Powell, Debbie Wasserman Schultz, Stephanie Murphy, Darren Soto, and Kathy Castor, and Republican U.S. Rep. Brian Mast, all of Florida.
There are currently 4,879 active duty U.S. Coast Guard members in Florida affected by the shutdown. The U.S. Coast Guard patrols the beaches, shore waters, and maritime territory of the state, conducts search and rescue operations, and intercepts boat shipments of illegal drugs and the victims of human trafficking, among other duties.