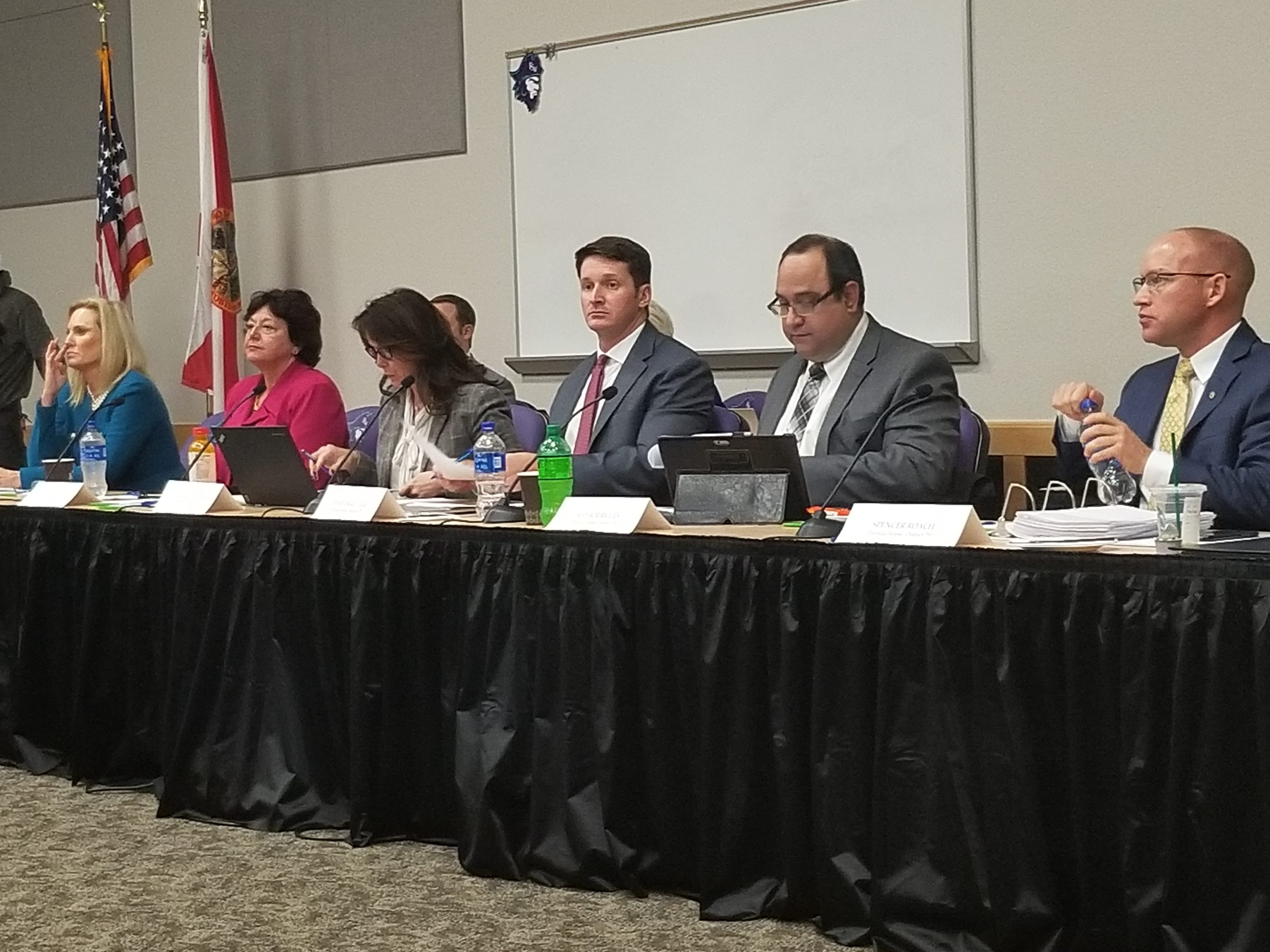 Incorporation may still be far off, but municipal improvement district officials want more authority.
Lehigh Acres may not be a city yet, but a municipal service district could soon enjoy a boost in authority — likely accompanies with a need for revenue.
Representatives for the Lehigh Acres Municipal Services Improvement District want lawmakers to implement new powers and allow for increased salaries there.
Maggie Mooney, general counsel for the district, presented draft legislation to the Lee County Legislative Delegation on Tuesday that could advance the district's governing role.
"When you look at the host of other powers available to us, some of these powers will require a significant amount of examination before we just haphazardly take it on," Mooney told Florida Politics.
Draft legislation will allow for feasibility studies for utility service, something district authorities say must be done before any significant expansion on municipal-level utilities.
It will also provide for a greater role in disaster response. That's something officials want based on constituent demand during the aftermath of Hurricane Irma.
Mooney said the district still will defer to Lee and Hendry county officials in the event of emergency response, but needs greater authority for the purpose of clearing roads and immediately addressing needs.
"Many looked to us for information at the time," Mooney said.
Most controversially, the draft bill as written could potentially triple the salary for district board members, who now get paid $250 per month. The new legislation allows salaries to increase to as much as $750 per month.
State Rep. Spencer Roach, a North Fort Myers Republican, questioned that amount at the legislative hearing, and asked if officials would be fine with $500 a month salaries, the same as the fire district serving Lehigh Acres. Mooney said officials will be amenable to that.
Of course, the expansion of power naturally draws the question, why not make Lehigh Acres a city? The U.S. Census estimates nearly 117,000 people live in Lehigh Acres.
Opening a city hall is something that's been considered, but also rejected by voters on multiple occasions. Ultimately, leaders say, it's just not time yet.
"In the long term, it's inevitable it will happen," Roach said regarding incorporation. "But in the short term, they are quite a ways from having a tax base that can support that. Don't push too quickly."
State Sen. Kathleen Passidomo, a Naples Republican, said she understands the desire for more emergency powers. Like Roach, she wonders about the salary increase.
As far as incorporation, that ultimately has to be decided by Lehigh Acres residents themselves, she said.
"Right now they receive more from Lee County than they provide in tax dollars, and until a tax base exists, it wouldn't make sense to incorporate," she said.
Mooney said when the Florida Legislature authorized the current district in 2015, officials envisioned a gradual evolution to cityhood.
For now, a municipal district can focus on needed services like drainage and recreation. Should the local bill get picked up, then officials can also make more signage improvements and establish true utilities, all powers approved by voters through recent referendums.
"The idea is we incrementally build," she said, "instead of taking on all the powers at once."