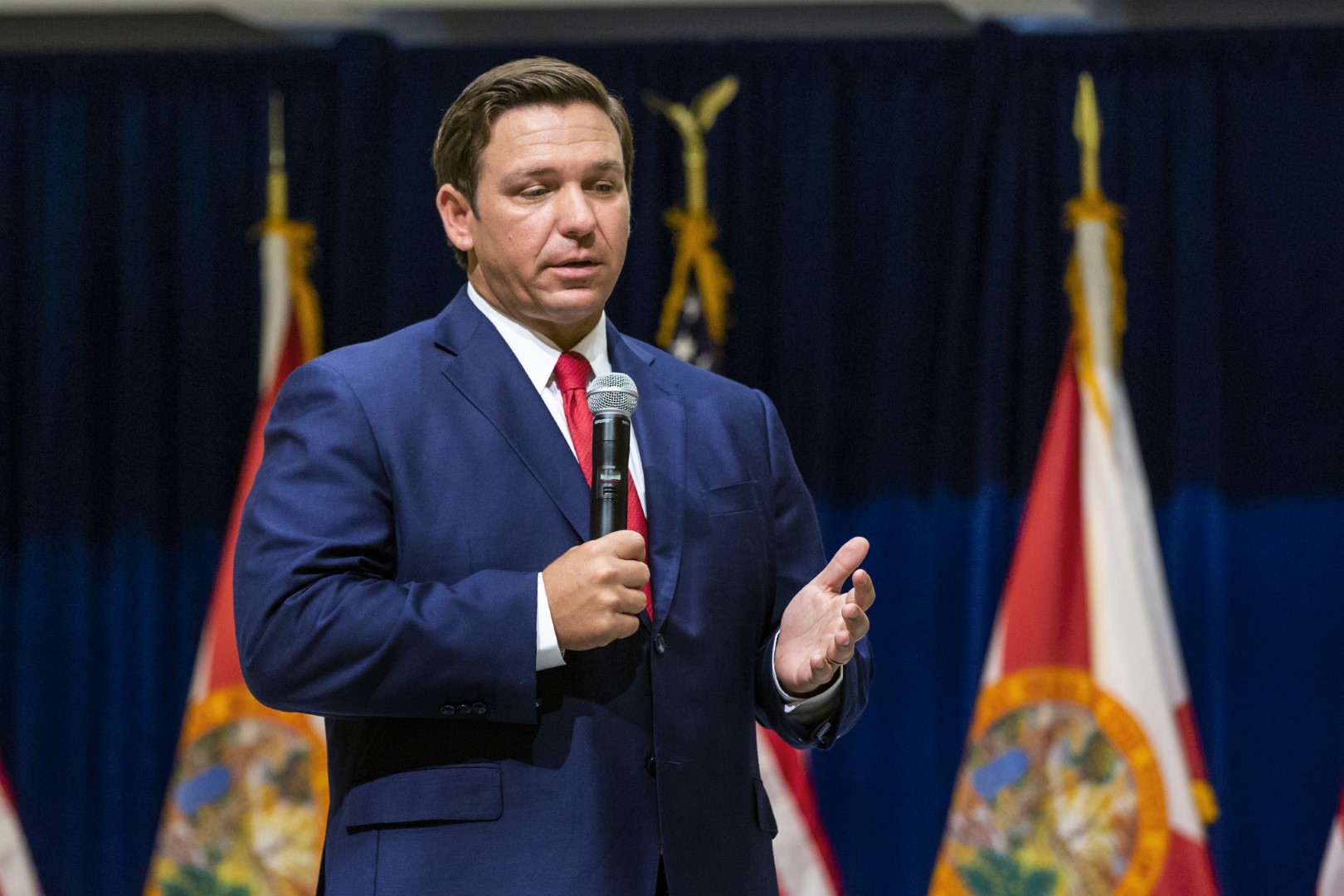 The new governor had said he would pull back many of Scott's picks
Gov. Ron DeSantis on Friday said he would "retract" 46 appointments made earlier this month by outgoing Gov. Rick Scott.
The retracted appointments only apply to those requiring Senate confirmation, a press release explained.
And the new governor had said he would be "pulling them back" during an event in Stuart earlier this month. DeSantis was publicly sworn in on Jan. 8.
He said he sent a letter to Senate President Bill Galvano informing him of his decision.
"I agree many of these individuals are outstanding citizens who are experts in their respected fields," DeSantis said in a statement.
"I thank these individuals for their willingness to serve our state. They will be afforded every consideration as my office re-opens the application process to fill these critical appointment vacancies."
Among those on the list are Scott loyalists Tom Grady, a lawyer and former state representative tapped for the State Board of Education, and Carlos Beruff, a Bradenton homebuilder picked for the Fish and Wildlife Conservation Commission (FWC).
Scott, now the state's junior U.S. Senator, also selected Beruff to be chair of the 2017-18 Constitution Revision Commission, which convenes every 20 years to consider amendments to the state's governing document.
His naming to the FWC stoked opposition because of his "poor record of environmental stewardship."
Beruff also ran against DeSantis in the 2016 Republican primary for U.S. Senate before Marco Rubio re-entered the race after his presidential bid failed.
Also retracted was Andrew Pollack for the State Board of Education. Pollack's 18-year-old daughter Meadow was killed in the Marjory Stoneman Douglas High School shooting in Parkland, Broward County, last Feb. 14.