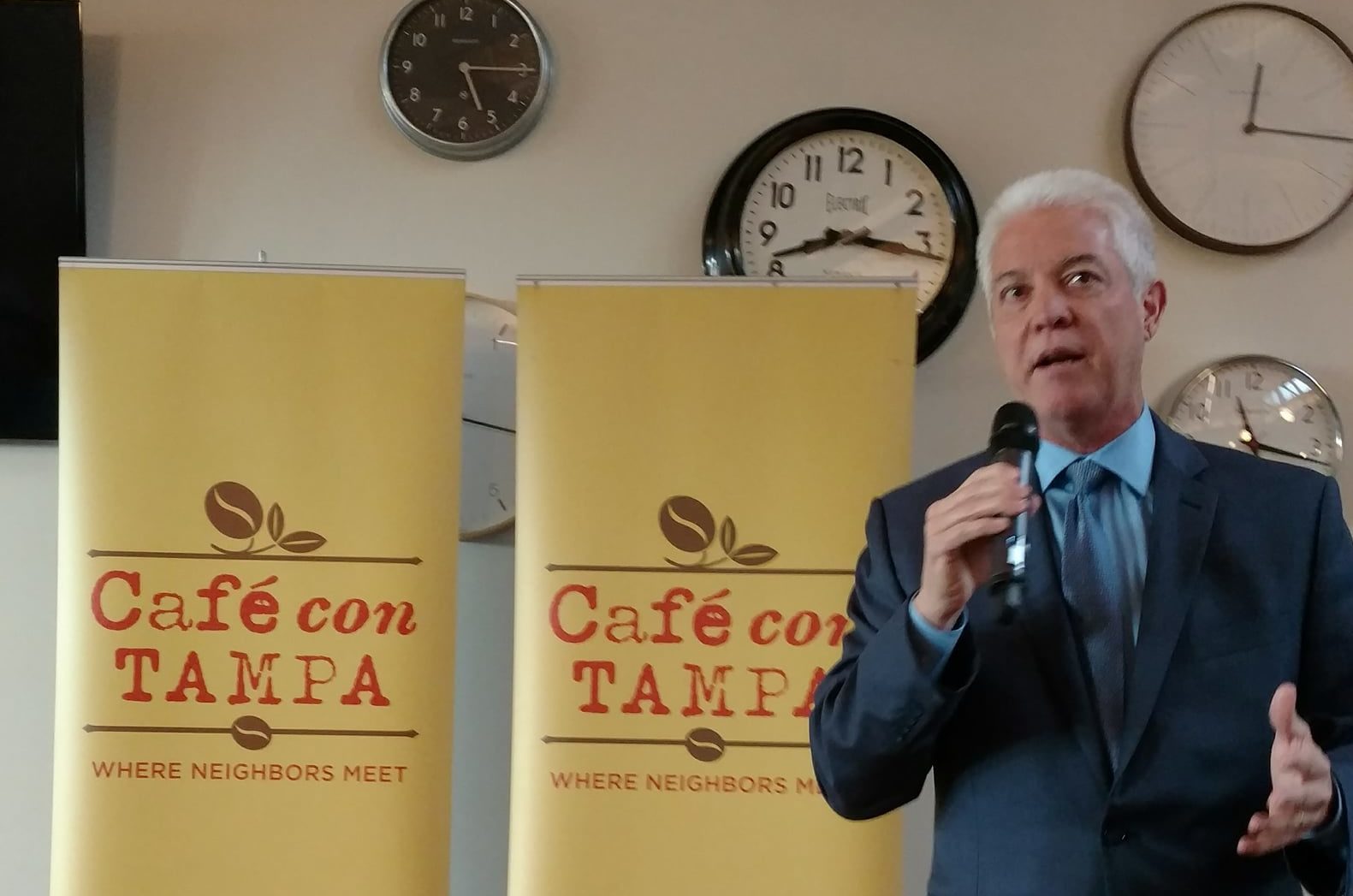 One endorsement came from the Tampa firefighter's union.
Tampa mayoral candidate Mike Suarez nabbed endorsements from two of the three labor unions representing city workers.
Both the Tampa Firefighters and Amalgamated Transit local unions announced its support Friday at the Hillsborough County Center.
The Tampa Police Benevolent Association, which represents Tampa police officers, has not yet offered an endorsement of any candidate.
Suarez proclaimed the latest support the same day he officially qualified for the race. That qualifying period ended Friday.
"They are the group of employees that are out there doing the services that we provide each and every day for the city of Tampa," Suarez said. "They understand the type of leadership we need in order for them to do their jobs in the best way possible to serve the citizens of the city of Tampa."
Suarez's cousin, Steve Suarez, formerly served as president of the local firefighters union, but is now retired and did not have a say in the group's decision to offer its endorsement.
Suarez said the group has long been supportive of his work as a Tampa City Council member, crediting the support to his seven years of work on council promoting the needs of public safety personnel.
This news also came as the issue of ambulances operated by the fire department is gaining traction.
Last year, a 50-year-old man died of a heart attack after his wife called 911 from their home. After an ambulance arrived, when first responders tried to leave, the 11-year old ambulance would not start. It took 7 minutes for another ambulance to come and take the man to the hospital.
A subsequent investigation by ABC Action News found the average age of most of the agency's ambulance fleet was about nine years. In Pinellas, most first responder vehicles are only a couple of years old.
All the mayoral candidates said they would seek to address the issue.