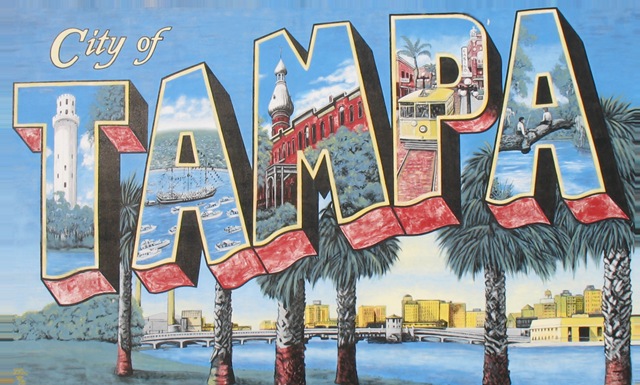 Most of the races are what engaged voters have expected.
Ballots for Tampa mayoral and City Council races are now sealed. On Friday, the deadline to qualify for races on the March 5 ballot passed.
Most of the races are what engaged voters have expected.
Jane Castor, David Straz, Ed Turanchik, Harry Cohen, Mike Suarez, Dick Greco Jr. and Topher Morrison each qualified.
Two candidates — LaVaughn King and Michael Anthony Hazard — both failed to qualify for the Mayor's race.
Hazard's exit was expected. The self-proclaimed community activist raised only a couple hundred dollars and didn't participate in any campaigning activities. King's failure to qualify is also not too big of a surprise, but it seemed like he might make a go of it after attending several recent mayoral forums with what many saw as a fairly strong showing for a young, first-time candidate.
The race added another name — Reginald Howard. He qualified as a write-in candidate. In his qualifying, Howard did not list any biographical information and provided only what appears to be a home address.
Guido Maniscalco, the West Tampa District 6 incumbent, drew a last-minute challenger Friday as Wendy Pepe, a promotional products business owner, qualified in that race.
Luis Viera also drew a challenger. Small business owner Quinton Robinson is also running for Viera's seat, which represents downtown Tampa, Ybor City and parts of East and West Tampa.
In Tampa's citywide District 1 race, five names will appear on the ballot: Joe Citro, a local businessman and civic activist, Democratic National Committee Executive Board member Alan Clendenin, workplace consultant David Loos, chiropractor Craig Newman and Walter Smith II, a local community activist.
The winner will replace Suarez who is leaving office due to term limits and running for mayor.
In District 2, also a citywide seat, incumbent Charlie Miranda qualified and will face national security consultant John Godwin and Joe Robinson, an engineering consultant and veteran community activist. As a longtime incumbent, Miranda is the likely front-runner.
City-wide District 3 is full of newcomers, with the exception of one, former City Council member John Dingfelder. First-time candidates include Nicholas Glover, who had originally planned to run in Miranda's District 2 seat but bailed when Miranda announced he was seeking re-election. Glover works as an energy market manager. Seminole Heights Civic Association President Stephen Lytle and realtor Vibha Shevade are also running.
Incumbent Yvonne Yolie Capin is not seeking re-election due to term limits.
Harry Cohen is also leaving office due to term limits, and running for mayor. His South Tampa District 4 seat is a three-way race between Tucker Hall President Bill Carlson, Hillsborough Community College lead fundraiser Lee Lowry and Sal Guagliardo, who works for his family's dairy business, Sunny Florida Dairy.
East Tampa's District 5 is also an open seat with incumbent Frank Reddick leaving due to term limits. The race includes political consultant Ella Coffee, retired police officer Orlando Gudes, funeral home operator Jeffrey Rhodes and Ralph Smith. Smith goes by the nickname "The Computer Guy" because he runs a nonprofit that teaches computer proficiency. The final candidate is Todd "TC" Cole, who works in his family's various businesses including in real estate.
All of the races are expected to be competitive.