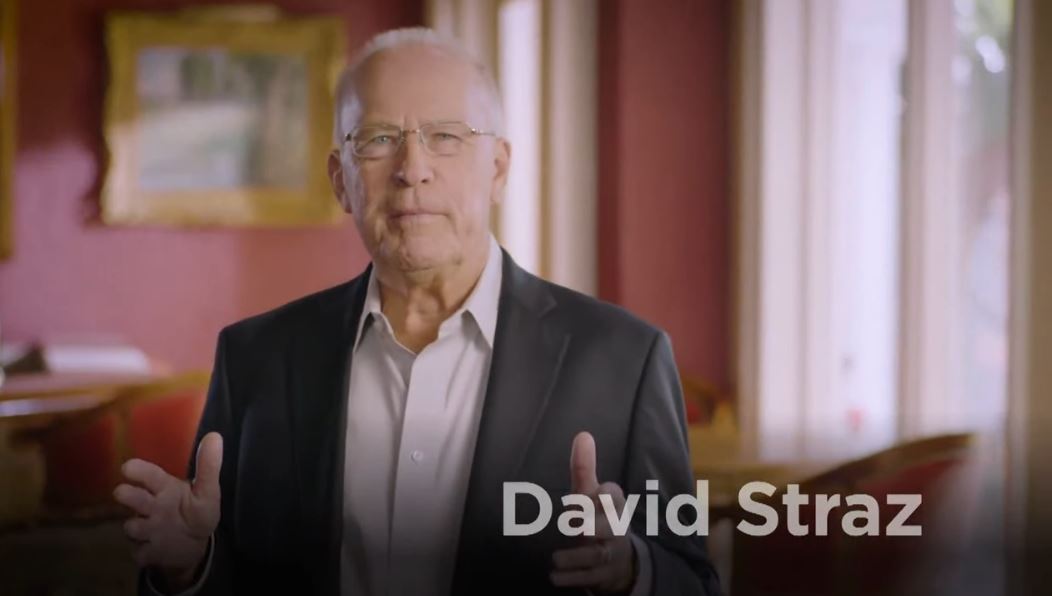 Straz blames foolish spending and budget mismanagement for the FD's inability to purchase new ambulances.
Retired Tampa businessman and philanthropist David Straz is making troubles with the city's aging ambulance fleet a top issue in his bid for Mayor.
Straz blamed foolish spending and ongoing budget mismanagement for the Tampa Fire Department's inability to purchase new ambulances.
The issue landed on Straz's radar recently after he learned of a story in which a 50 year old Tampa resident had a heart attack. His wife called 911 and an ambulance arrived within minutes. But after first responders loaded him into the rescue vehicle, they couldn't get it to start. They called for another vehicle, but one didn't arrive for another 7 minutes.
By the time first responders got the victim to the hospital, he had died. ABC Action News first reported the tragic story and an investigation found the average age of Tampa's ambulance fleet was about 9 years. Neighboring Pinellas County's fleet is only about 2.5 years old.
"That's unacceptable," Straz said in an interview with Florida Politics.
He said tackling the problem would be among his first actions if elected to succeed Bob Buckhorn.
Straz is committed to fixing the problem, but he's still working out his plan.
The city charges $850 per ambulance trip it provides. Straz said only about 10-20 percent of those charged that fee actually pay it – many are unable to afford the fee and the department writes those charges off in much the same way hospitals have to write off payments not made through indigent care.
Still, the city takes in about $7 million per year in ambulance transport fees, Straz said.
"Where's that money going," Straz asked.
The fees wind up in the city's general fund, which means they don't necessarily make it into the fire budget. Straz contends the revenue stream is large enough to restock its fleet with new, reliable emergency transport.
The problem with Straz's spending plan lies in the city of Tampa's strapped budget. The city had a couple of hits to its budget over the past two years. Two bills came due on initiatives approved under the Dick Greco administration 20 years ago including one for $6 million for a loan that paid for Centro Ybor and another that will cost the city $13.6 million a year on bonds that paid for the police station and new fire equipment.
The city faced huge budget cuts even after agreeing to raise the amount of property taxes it collects.
Shifting $7 million to the fire department for a new fleet would only increase that gap.
But Straz thinks he can work to trim enough fat in the city budget to make it work. He lamented irresponsible spending choices like the nearly $36 million paid to renovate Julian. B. Lane Riverfront Park.
He also suggested looking into potential lost revenue within the city's red light camera program, but declined to offer specifics.
Straz also worries the ambulance fleet's neglect could be the result of insufficient communications between the fire department and city leaders who piece together the budget every year.
"It's distressing to me when I read accounts in the media that the fire chief, by his own admission, isn't invited to the party to discuss the problems with these ambulances," Straz said.
Under his administration, the fire chief would be part of his proposed "Quality of Life Cabinet" and would be part of a group meeting with Straz every Monday morning.
Straz also took the opportunity to blast two of his opponents – Harry Cohen and Mike Suarez – who are sitting City Council members.
"For my opponents that are on the City Council to get up at a forum and pontificate on how this should be dealt with is irresponsible because they've had eight years to deal with it and they haven't," Straz said. "They're the ones that approve the budget. So if they've had some interaction with the public or the fire department they should have known there was a problem. It's incompetence."
While council members do have the authority to vote down the mayor's proposed budget and can propose changes, they don't actually write the budget.
Despite his frustration, Straz said he would not immediately consider replacing Tampa Fire Chief Nick LoCicero, who's only been at the helm for less than a year.
"I don't know anything about the leadership so what I have to do is get into the situation and have a look and make an independent assessment," Straz said. "We need to give each department head a good chance to prove him or herself but then we're going to expect the best for them."