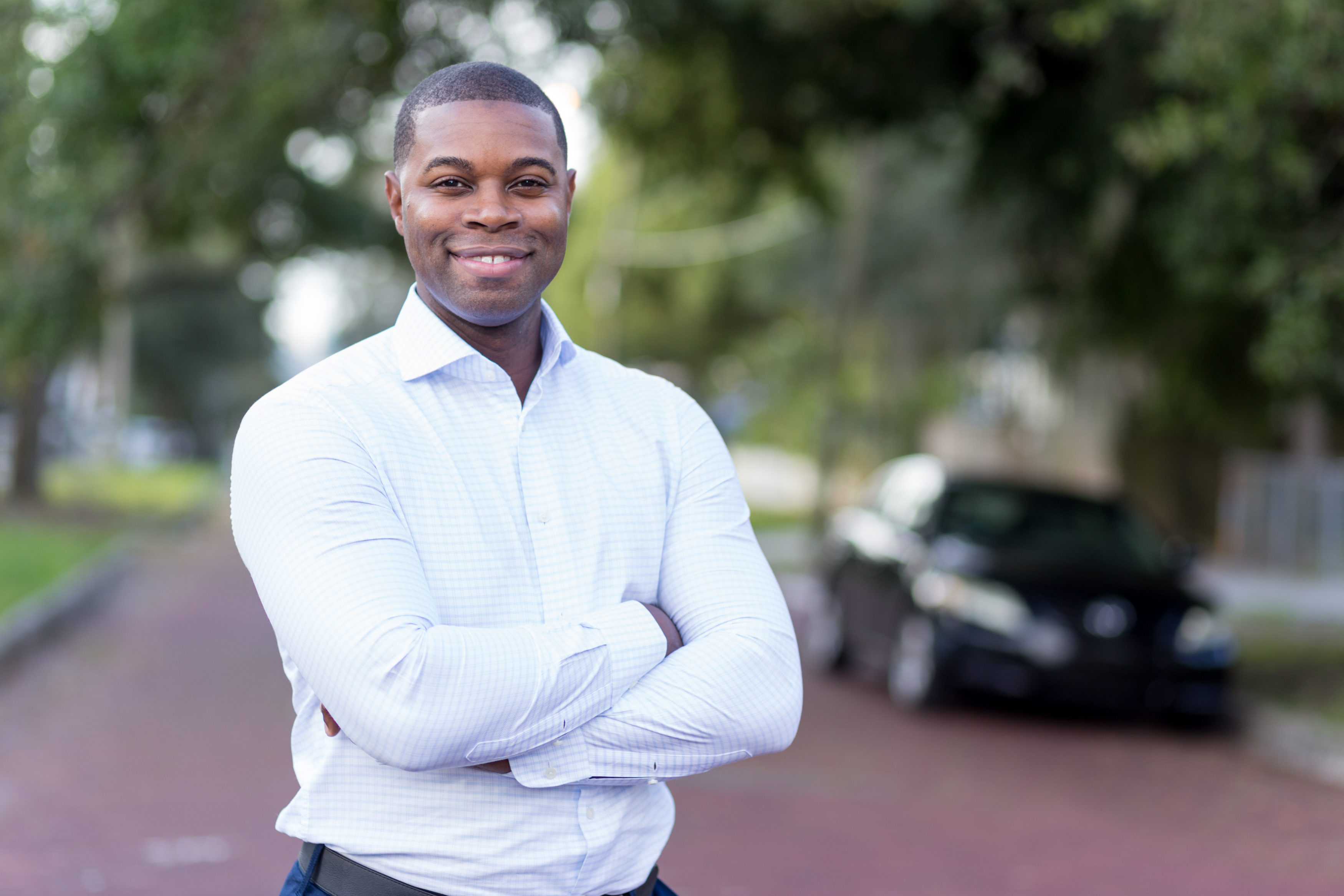 Glover raised nearly $16,000, more than double any other candidate in the race.
Nicholas Glover seems to be gaining momentum in his charge for Tampa City Council. 
In the four-way race for the citywide District 3 seat, Glover handily outraised his competition during December, according to the latest reports filed with the Hillsborough Supervisor of Elections office.
Glover raised nearly $16,000, more than double any other candidate in the race. That haul is particularly impressive for December earnings because the holidays tend to slow down fundraising progress.
Despite his strong December showing, Glover is still third in the fundraising race. He's brought in a total of nearly $20,000 while former Tampa City Council member John Dingfelder raised almost $100,000 and South Seminole Heights Civic Association President Stephen Lytle has brought in $48,000.
Vibha Shevade, a small-business owner, raised just over $10,000.
Glover spent about $4,500 in December, most of that going to Blue Ticket Consulting who is running his campaign.
Dingfelder, meanwhile, raised just $3,700. His biggest earnings came last March when he first filed to run and loaned his campaign $50,000 of his own cash.
Several big names in Tampa politics contributed to Dingfelder's campaign during the latest reporting period. Hillsborough County Property Appraiser Bob Henriquez kicked in $100 while Tedd Webb, a local radio personality known for his conservative bent, donated $250. 
Susan Valdes, a former Hillsborough County School Board member turned Democratic State Rep., donated $20.
Dingfelder spent a little more than $7,000 with $4,000 going to Chris Giles for campaign consulting. He also spent $2,500 on campaign communications through Statecraft Digital in Orlando.
Lytle brought in $6,100 in December, a pittance compared to September when he raised $28,000. Lytle spent just $229, all on credit card fees.
Shevade raised $6,300, her most productive month yet. That haul included a $5,000 personal loan. Shevade spent $2,800 including $1,500 to LifeNiche Coach, a company run by Joy Gibson who unsuccessfully ran for the Florida House in the district represented by Tom Lee.
The four candidates are running to replace Yvonne Yolie Capin, who is leaving office due to term limits. The election is March 5 with a runoff, if necessary, on April 23.