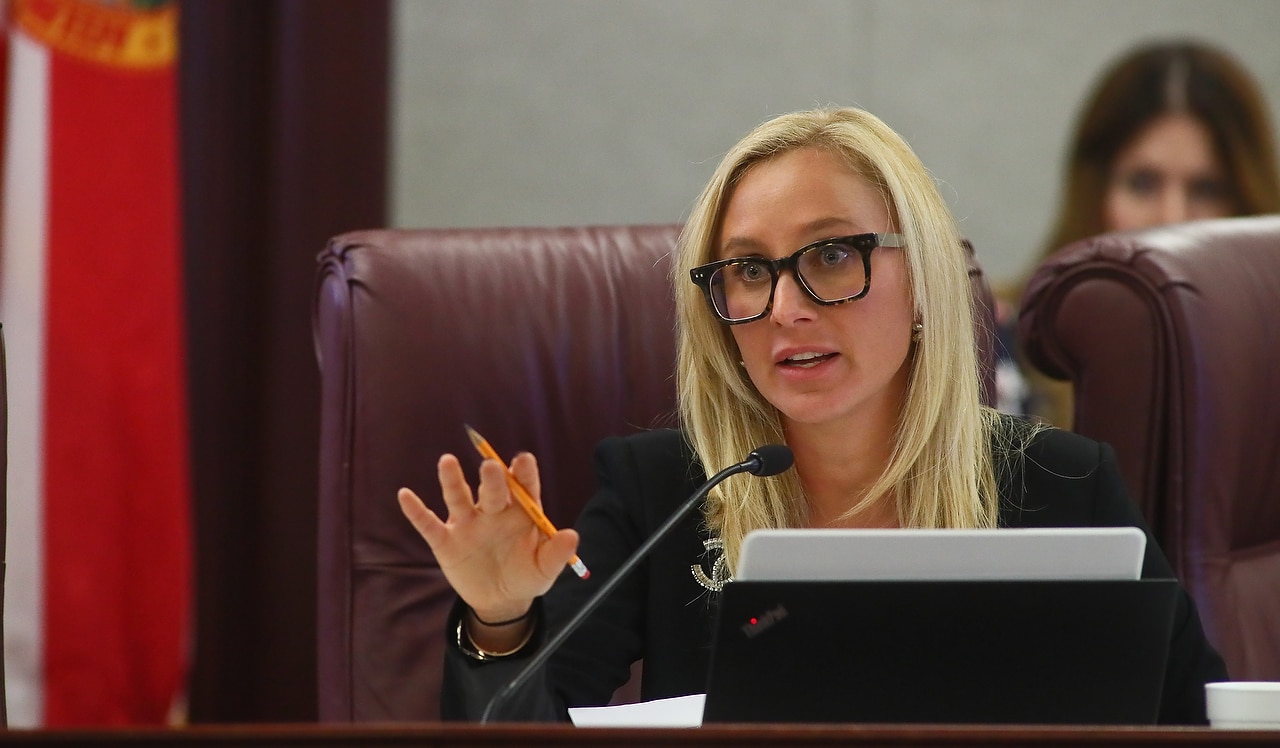 A violation would be a third-degree felony.
The Truth in Government Act (SB 58), filed by state Sen. Lauren Book, cleared the Senate Judiciary Committee Tuesday with a unanimous vote.
Committee members approved the measure by a 6-0 vote, allowing the measure to advance. The bill requires anyone addressing a committee or subcommittee to take an oath to testify truthfully. A violation of that oath would be a third-degree felony which could lead to a $1,000 fine or even 90 days in jail.
The relevant portion of the bill lays out the language: "'Do you swear or affirm that the information you are about to share will be the truth, the whole truth, and nothing but the truth?' The person's answer must be noted in the record."
The bill would aim to make testimony before a committee comparable to statements inside a courtroom. Book told Florida Politics that the goal of the legislation is to have those testifying before a committee stick to the facts to help lawmakers stay on track.
"The bill attempts to take the emotion out of the process to ensure we make the best decisions for our state," Book said. "When making decisions for the state, we need the most factual information to make informed decisions."
A similar bill has not yet been filed in the Florida House.
While a lie told during testimony could trigger a penalty, the bill exempts lawmakers, staff members and children from felony charges. However, a lawmaker caught lying in their official capacity "is subject to discipline by the presiding officer of the applicable house of the Legislature for making a false statement that he or she does not believe to be true."
Book's father, Ron — who works as a lobbyist — referenced a push by former state Sen. Alex Villalobos to pass similar legislation, which failed.
"They wouldn't let it pass as a statute and they wouldn't let it pass as a rule. You know what? He was right. I tell him that every time I see him. I tell him, 'You may not have won that one but you were right.' "
Some lobbyists, who are often the ones speaking before state committees, have spoken out questioning the goals of the bill.
"What happens when a lobbyist or citizen visits a legislator in their office?," asked one unnamed lobbyist earlier this month. "No duty to tell the truth?"
But another disagreed, saying, "I think it's generally a good idea. It will weed out some of the folks that don't tell the truth at the podium. It happens often and it's very frustrating."
SB 58 now heads to the Criminal Justice committee. If it wins approval there, it's last stop before the Senate floor is the Rules Committee.