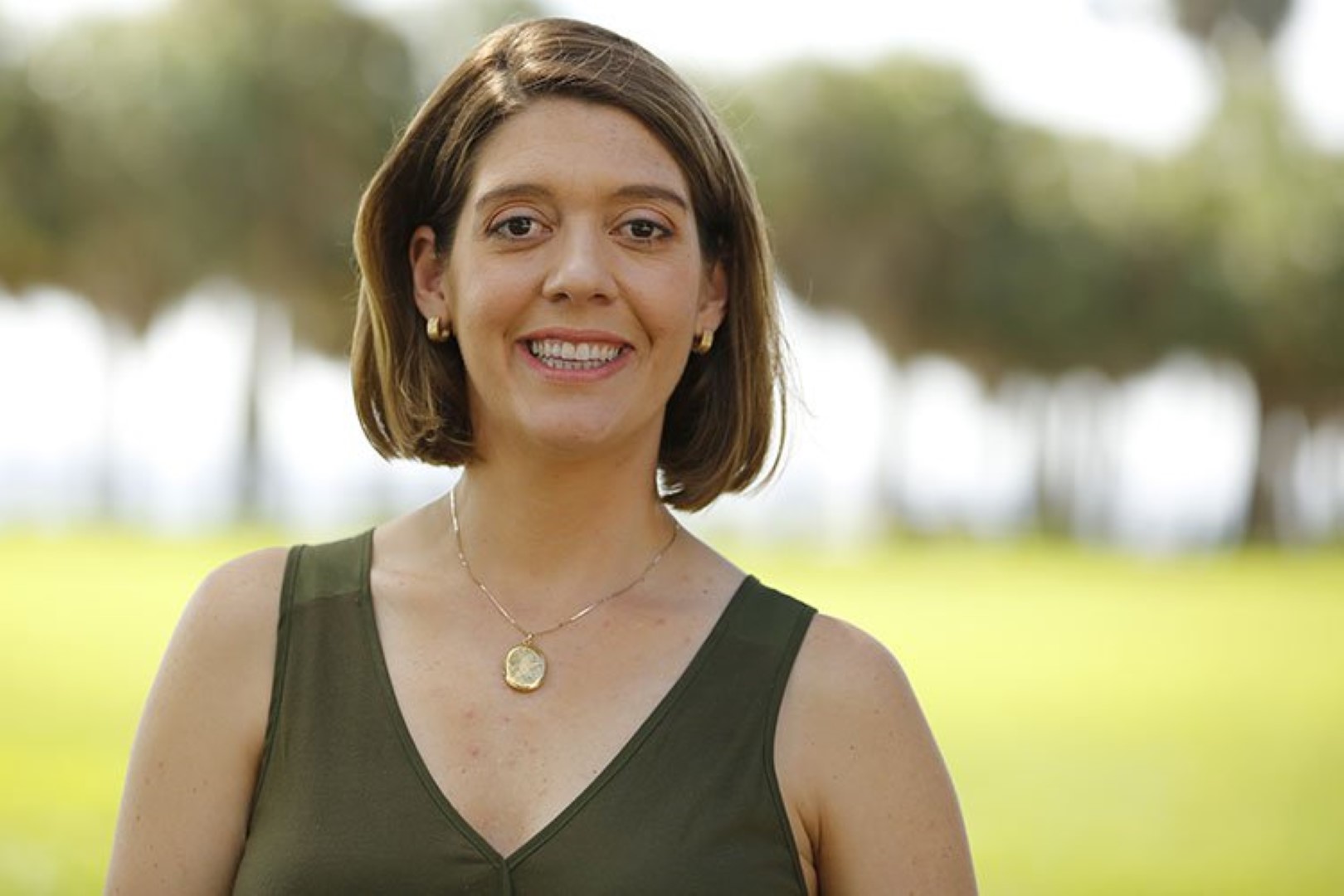 Florida's first openly lesbian lawmaker believes this is the year for LGBTQ protections.
State Rep. Jennifer Webb feels like this could be the year Florida says no to discrimination based on sexual orientation and gender identity.
"An opportunity lies in having a very large freshman class," the St. Petersburg Democrat said.
Florida's first openly lesbian lawmaker, the freshman believes there's broad bipartisan support for the Florida Competitive Workforce Act (HB 485). And more than ever, she said major parts of the business community have championed the issue.
When she and state Sen. Darryl Rouson filed legislation Thursday, Florida Competes sent out a piece praising the bill.
The business organization said there's a growing demand from corporate America to have employee protections in place that include LGBTQ workers.
"Major employers, including 11 Fortune 500 companies AT&T, CSX, Darden Restaurants, Marriott, NextEra Energy, Office Depot, Raymond James, Tech Data, Uber, Walt Disney World Resort and Wells Fargo have joined the coalition, along with more than 450 local businesses," reads a release from Florida Competes.
Webb said that's particularly of significance in the tech sector, a coveted industry where Florida leaders across the board say they want growth.
"Here in the Tampa Bay region, we are constantly selling here to tech businesses," she said. That conversation often centers of affordable housing and workforce training, she said. "But what the tech industry also wants to see is inclusive protections of the LGBTQ community."
In states like Texas and North Carolina, technology corporations aggressively fought discriminatory policies important to the LGBTQ community in the past two years.
Rouson, who filed companion legislation in the Senate (SB 430) called passage of workforce protections here "one of the most important issues of our time."

"I am proud to sponsor Senate Bill 430 which simply adds sexual orientation and gender identity to the already existing Florida Civil Rights Act of 1992," he said in a statement. "It sends a strong message to businesses who are looking to expand in, or relocate to Florida, that their employees will be afforded the same basic rights."
But neither Webb's nor Rouson's bill has a Republican co-sponsor. That will be a priority in the next week, Webb said.
"Republican champions are lining up," she said.
In the past, similar legislation has stalled, and it's never reached a floor vote.
Even if it does pass out of the Legislature, though, there's always the concern Gov. Ron DeSantis will veto.
Equality Florida took note when DeSantis on his first day in office issued an executive order forbidding discrimination based on race and gender, but he conspicuously left out protections for LGBTQ Floridians.
"It's hard to believe that Governor DeSantis and his staff are not aware of the LGBTQ communities call for these protections following the Pulse tragedy and therefore it is hard to interpret this as anything less than a purposeful omission," said Joe Saunders, Senior Political Director for Equality Florida.
"As Governors across the country establish these critical protections for LGBTQ families, this order draws a stark contrast."
But Webb feels confident if legislation can make it to DeSantis' desk, he will sign it.
"By the time it gets to his desk, it will have demonstrated such a broad degree of bipartisan support," she predicted. "It's a popular issue with constituents. I believe he will do the right thing."