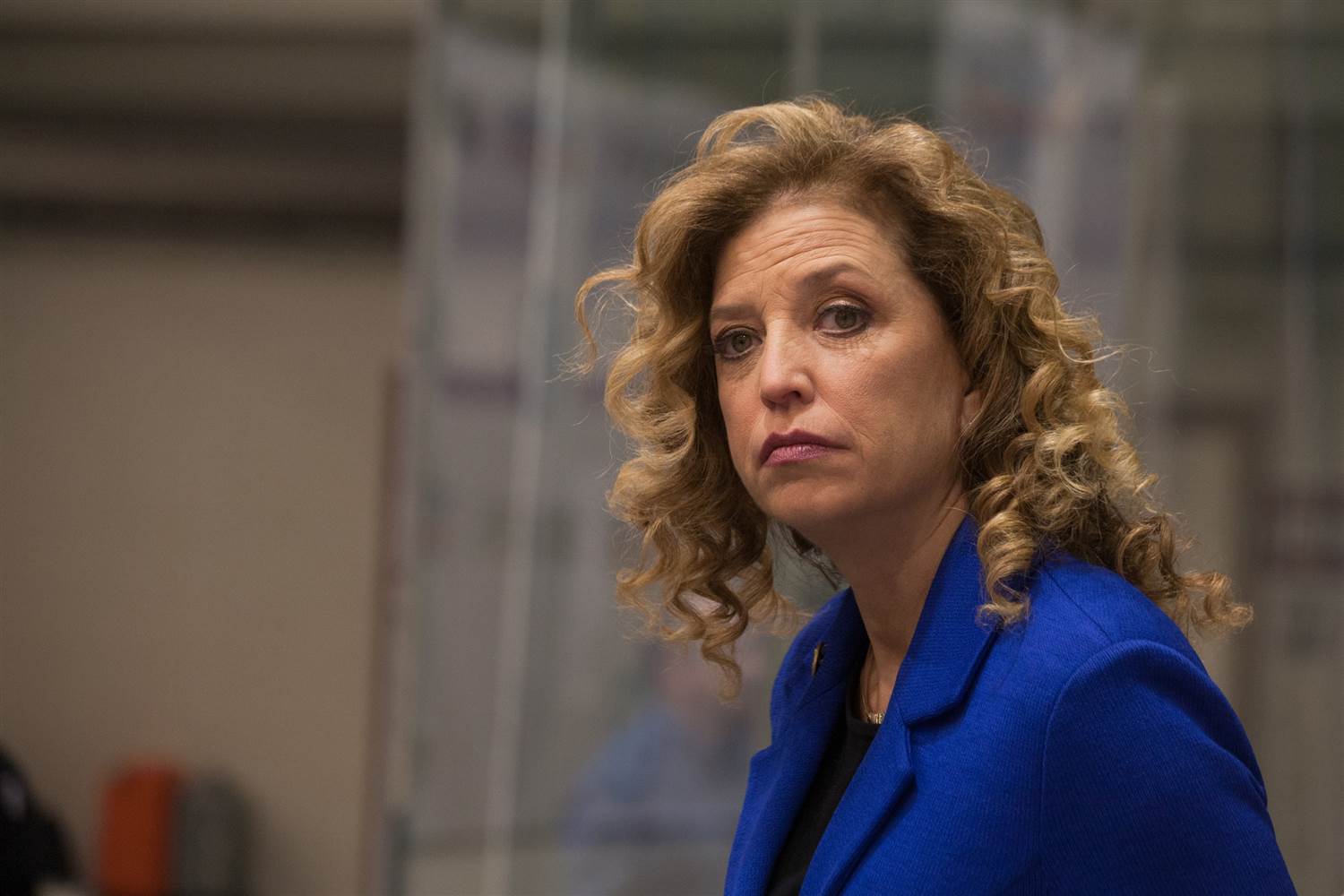 The Committee has the power to investigate the Trump campaign and presidency.
Democratic U.S. Rep. Debbie Wasserman Schultz of South Florida was named to serve on the Committee on Oversight and Reform late Tuesday, the panel charged with launching congressional investigations.
The Committee, for instance, has the power to investigate Donald Trump's 2016 campaign and his presidency. Trump's former attorney, Michael Cohen, was scheduled to testify in front of the Committee in early February. Cohen delayed that testimony Wednesday citing perceived threats from President Trump, as Trump has suggested Cohen's father-in-law should be investigated.
Wasserman Schultz issued a statement late Wednesday in response to Cohen's decision.
"President Trump has left a lengthy and disturbing trail of statements and actions that have likely influenced ongoing federal investigations," Wasserman Schultz argued.
"Michael Cohen's decision to postpone his testimony due to 'ongoing threats against his family' by the President and his lawyer is just one more example of potential witness intimidation and obstruction of justice. The President should do nothing that interferes with Congress's oversight and investigative responsibilities. I join Chairmen Elijah E. Cummings and Adam Schiff in their expectation that Mr. Cohen will testify before Congress."
Earlier in the day, Cummings commented on the appointment of Wasserman Schultz and other Democrats to the Committee.
"Our Committee is the primary investigative body in Congress, and we will address the issues that affect the American people every day while we root out waste, fraud, and abuse," he added.
"The American people voted for accountability and transparency this past election, and I'm eager to work in a bipartisan manner on behalf of all of our constituents to deliver on these goals."
Other high-profile progressive Democrats will join Wasserman Schultz on the Oversight Committee.
Reps. Alexandria Ocasio-Cortez of New York, Rashida Tlaib of Michigan, Ro Khanna of California and Ayanna Pressley of Massachusetts also will be on the Committee.
Ocasio-Cortez has been outspoken in favor of progressive causes and has also earned criticism for misstating facts on multiple occasions.
Tlaib, meanwhile, said she hopes to "impeach the m—-rf—-r," referring to Trump. Tlaib was also attacked by a Hallandale Beach Commissioner who said Tlaib, a Muslim, might "blow up Capitol Hill."
Wasserman Schultz released a separate statement highlighting her investigatory goals going forward.
"I am extremely honored and eager to work alongside Chairman Elijah Cummings to demand swift accountability from this White House, and to aggressively investigate the array of critical issues impacting the American people every day," the former Florida state lawmaker said.
"From skyrocketing prescription drug prices and lax hurricane recovery responses, to the administration's despicable child separation policy, the long neglect of meaningful House oversight into our nation's most serious problems in recent years, ends now with Democrats serving in the majority in the House."
Along with this appointment, Wasserman Schultz will also sit on the House Appropriations Committee. The congresswoman from Florida's 23rd District also became the the first woman to chair the House Military Construction and Veterans Affairs Appropriations Subcommittee.