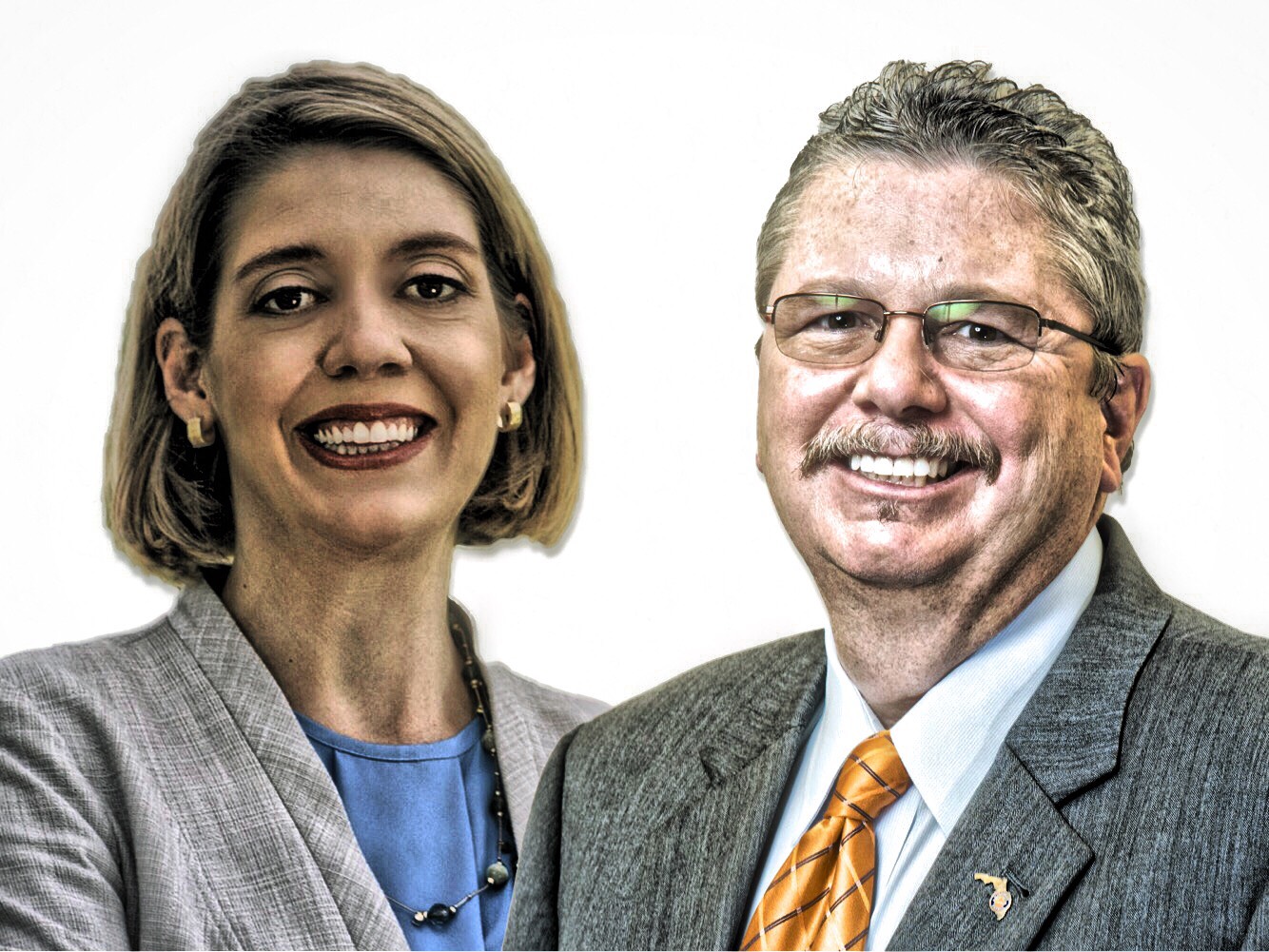 Defeated in November, Blacklidge indicated on Facebook he's already planning another bid.
Facing an imminent challenge, state Rep. Jennifer Webb is already eyeing her next election in 2020.
In an email to supporters Tuesday, the House District 69 Democrat asked supporters to begin contributing now to her re-election battle.
"Several sources, including Ray's Facebook, tell me that Ray wants a rematch in 2020," Webb wrote, referring to her 2018 challenger, Republican Ray Blacklidge. "In order to fend off Rematch Ray, I must continue raising funds, and I need your support."
"Rematch Ray" is a tongue-in-cheek nickname offered to the man who started running for the seat again less than one month after he was solidly defeated in the Nov. 6 election. Webb won that race by 5 points. It's not a landslide, but it is a solid margin. Webb succeeded now-Pinellas County Commissioner Kathleen Peters, a Republican.
In her email, Webb asks for contributions of $21, $56, $147 or $239. She also suggests supporters make "small, monthly recurring" contributions, up to a total of $1,000, the maximum allowed under state law. Webb is collecting contributions through the ActBlue fundraising platform many Democrats use to raise funds.
Webb has raised $201 for her 2020 re-election campaign since November 23, according to state campaign finance records.
In Webb's campaign email, she told supporters to "stay tuned" for an announcement about a campaign event in February.
Blacklidge has not filed to run in 2020, nor has he raised any funds, according to the Florida Division of Elections. However, he updated his campaign Facebook page in December indicating his intent to run.
"I am being strongly encouraged by supporters to run again and therefore I am taking a serious look at it," Blacklidge wrote in an email to Florida Politics. "Representative Webb is in the process of embracing racial policies of the modern left-wing fringe and that the voters of Florida and especially voters of House District 69 deserve better."
His initial postelection Facebook posts mostly centered on reforming the state's insurance regulations to stamp out claims abuse fraud. But in recent weeks, Blacklidge has been sharing his interactions with lawmakers during committee meetings in Tallahassee and, in some, his tone has shifted more toward national politics.
On Jan. 15, Blacklidge shared a political cartoon from the Florida for Trump Facebook page with the title "Birdbrain Box," a take on the Netflix hit "Bird Box." The cartoon depicts U.S. House Speaker Nancy Pelosi of California and U.S. Senate Minority Leader Chuck Schumer of New York blindfolded amid words such as "human trafficking," "drugs," "murder" and "gangs." Above Pelosi is a word box saying, "I don't see any reason for a border wall."
<
He also shared a post from the Men's Advisory Council, a national anti-women group, praising President Donald Trump's job performance.
Blacklidge's Facebook page has 971 followers.
Meanwhile, Webb is continuing her work as a freshman lawmaker. She filed a bill this week that would ban workplace discrimination based on a person's gender identity or sexual orientation. Webb is Florida's first openly lesbian state Representative.
Her bill came after Florida Gov. Ron DeSantis on his first day in office signed an executive order banning discrimination based on race and gender, but not sexual orientation.
Webb also filed a bill Tuesday that would require local governments to notify homeowners if they discover leaky lateral pipes on their property. That bill would not require homeowners to take action.
State Sen. Darryl Rouson is sponsoring the anti-discrimination bill's Senate companion. The sewer bill does not yet have a companion in the Senate.
HD 69 includes parts of Pinellas County including most beaches, west St. Petersburg, Seminole and Gulfport.