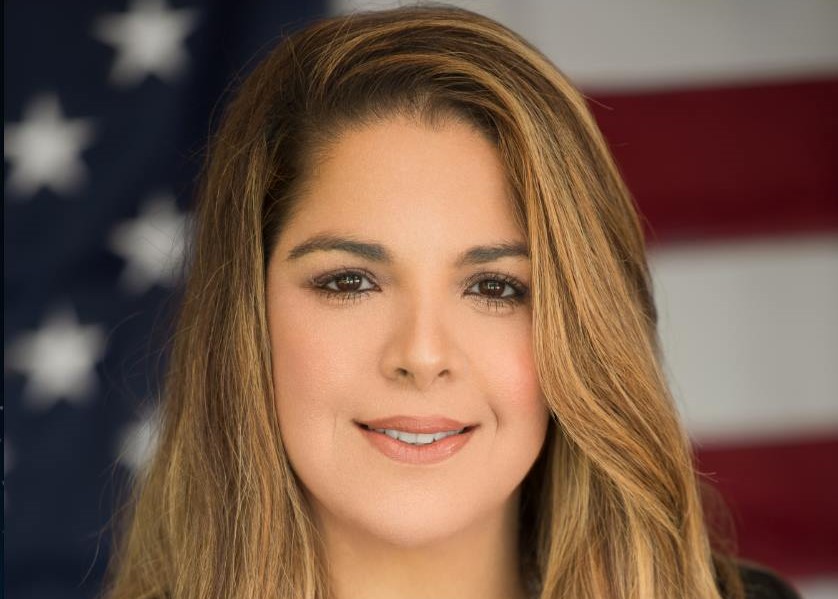 Commissioners did vote to require racial sensitivity training for Hallandale Beach officials.
The Hallandale Beach City Commission opted not to censure Commissioner Anabelle Lima-Taub after she claimed U.S. Rep. Rashida Tlaib of Michigan, a Muslim, might "blow up Capitol Hill."
The Commission instead chose to pass a resolution condemning the remarks. Commissioners also voted to require racial sensitivity training for Hallandale Beach officials.
According to WPLG, Lima-Taub made additional controversial comments about the episode at Wednesday night's meeting. According to the outlet, Lima-Taub said "she felt 'politically raped' and 'feared for her life' and didn't know how much time she had left on this earth."
Lima-Taub was also seen physically embracing controversial right-wing activist Laura Loomer, who was present at the Commission meeting. Loomer has carried out several attention-grabbing antics and has been banned from Twitter after calling U.S. Rep. Ilhan Omar of Minnesota, who is also Muslim, "anti-Jewish."
Wednesday's vote was also met with protests from both detractors and supporters of Lima-Taub. Reports put the number of protesters at the meeting at more than 200.
Commissioner Michele Lazaro pushed to censure Lima-Taub after the comments were made last week. Lima-Taub made the statements on Facebook while signing a symbolic petition pushing to remove Tlaib from office. Lima-Taub, who is Jewish, was critical of Tlaib's push for the Boycott, Divestment, Sanctions (BDS) movement which aims to punish Israel economically for its policies relating to Palestinians.
"Proudly signed," Lima-Taub said in a post along with the petition.
"A Hamas-loving anti-Semite has NO place in government! She is a danger and would not put it past her to become a martyr and blow up Capitol Hill."
Lima-Taub has since defended her remarks.