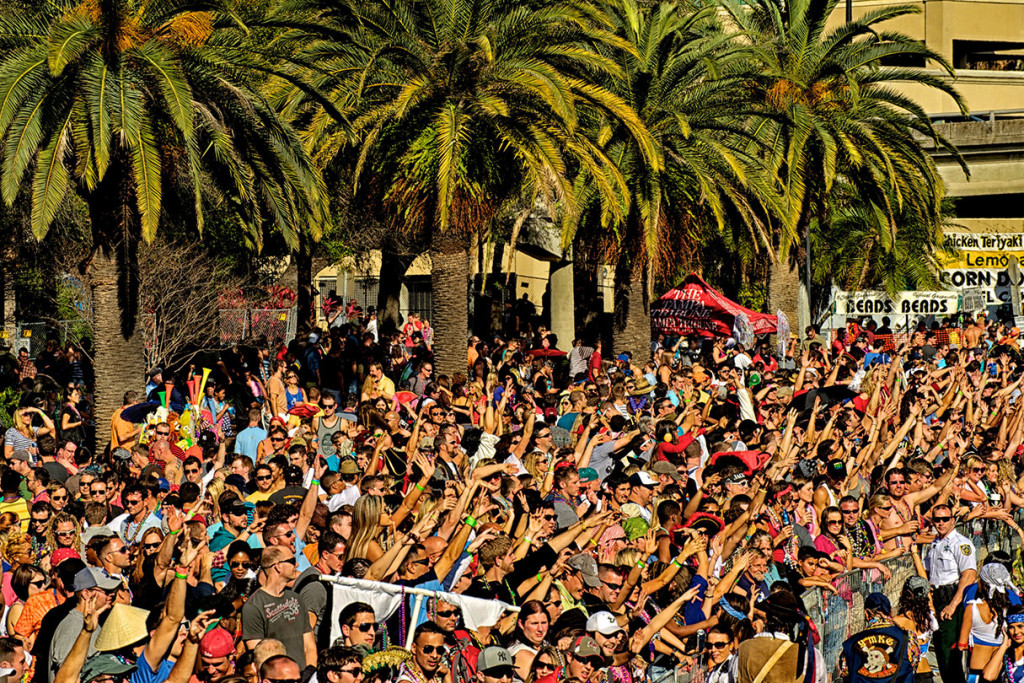 Uber offers a few ground rules to take some of the hassle out of the ride-sharing experience.
Aye, maties!
With thousands of pirates (and pirate wannabes) invading the shores of Tampa Bay this Saturday — it's time again for the annual Gasparilla Parade spectacle.
And as the ride-sharing company Uber knows very well, there will be extensive road closures and expected pedestrian traffic in Tampa between 7 a.m. and 11 p.m. in preparation for the Gasparilla Pirate Festival, which runs from 11:30 a.m. to 6 p.m.
Like most festivals where alcohol is involved, Uber is urging attendees to leave their car (or pirate ship) at home — offering some tips to make traveling to and from the event as smooth as possible
Here are a few ground rules to take some of the hassle out of the ride-sharing experience.
"Due to the extensive road closures and pedestrian traffic in Bayshore and downtown Tampa," says the Uber blog, "there may be some cases where your driver cannot drop you off at your destination."
With that, Uber has set a "green zone" of the area most impacted by Gasparilla (see map below). Between 9 a.m. and 11 p.m. Saturday, riders will need to walk a few blocks away from the parade route to request a ride. The app will give partyers a notification of the best place to go to request a ride, based on location.
While in the green zone, users will not be able to call for a ride.
Suggested directions based on location are listed below:
Downtown: Walk east toward North Florida Avenue. Once there, you will be able to request a ride.
Harbor Island: Walk east of Harbor Island Boulevard and south of Knights Run Avenue, then tap Request.
Hyde Park North: Head north toward the University of Tampa. After you've reached Cleveland Avenue, you'll be able to request.
Hyde Park Center: Head north of Swann Avenue and east of South Boulevard, and from there, request a ride.
Hillsborough Bay: If you're enjoying the festivities on the high seas, head back to land! You cannot request a driver until you are on land.
Uber also recommends requesting an uberXL if riders are headed to Gasparilla with more than four people, as these vehicles accommodate up to six people; use the Uber fare split tool in the app to share the cost of the ride; be sure to review the upfront pricing which gives the actual fare before a ride is requested.
In the confusion of the massive party, it's entirely possible there will be several Uber drivers in the area. The company reminds riders to make sure they're getting in the right car by confirming the license plate and car model matches what appears on the Uber app.
With Uber — and these simple ground rules — everyone can enjoy a safe and happy Gasparilla.