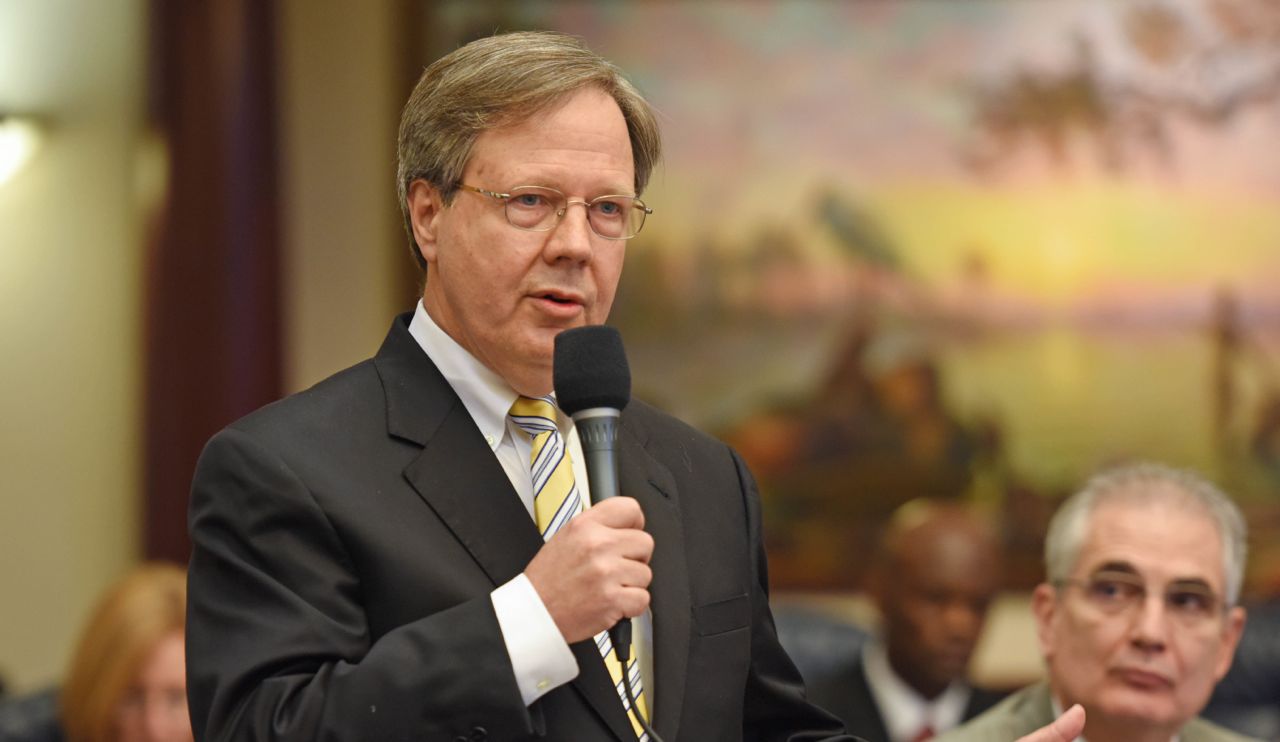 "I believe in the power of work to change lives."
Republican state Rep. Scott Plakon has introduced a bill aimed at making it easier for people getting out of prison to get work in licensed professions.
His House Bill 397 eases restrictions and creates specific processes so that released convicts can more easily get certain professional licenses that would allow them to find jobs in fields ranging from construction to barbering to health care, provided their crimes do not specifically disqualify them from working in those fields.
By providing individuals who are trying to rebuild their lives with much-needed clarity about how to show they are rehabilitated and ready to successfully re-enter the workforce, this bill will empower Floridians with a fresh start after incarceration, Plakon's office stated in a news release announcing HB 397.
The bill generally forbids state boards from denying professional licensing if a conviction is more than a given number of years previous. The window would be five years for licensure for such professions as barbering, and construction contracting; seven years for such things as licensure as a certified nursing assistant.
However, it doesn't negate all crimes. The bill instructs state licensing boards to compile lists of crimes that do not relate to "the practice of the profession or the ability to practice the profession and do not constitute grounds for denial of a license." The board also is instructed to post that list on its website and update it annually.
The bill also allows for someone to apply for a license before they are released from confinement, and prevents state agencies from holding that against them, though the agency can hold the license and not issue it until the person is released. The bill also allows prisoners to be interviewed via teleconference as part of the licensing process.
"I believe in the power of work to change lives," Plakon stated in the release. "And no one could benefit more from a fresh start on life than rehabilitated individuals who are willing to put in the work. HB 397 will help more Floridians find meaningful work that can keep them from reoffending and help them contribute to our society and our economy."