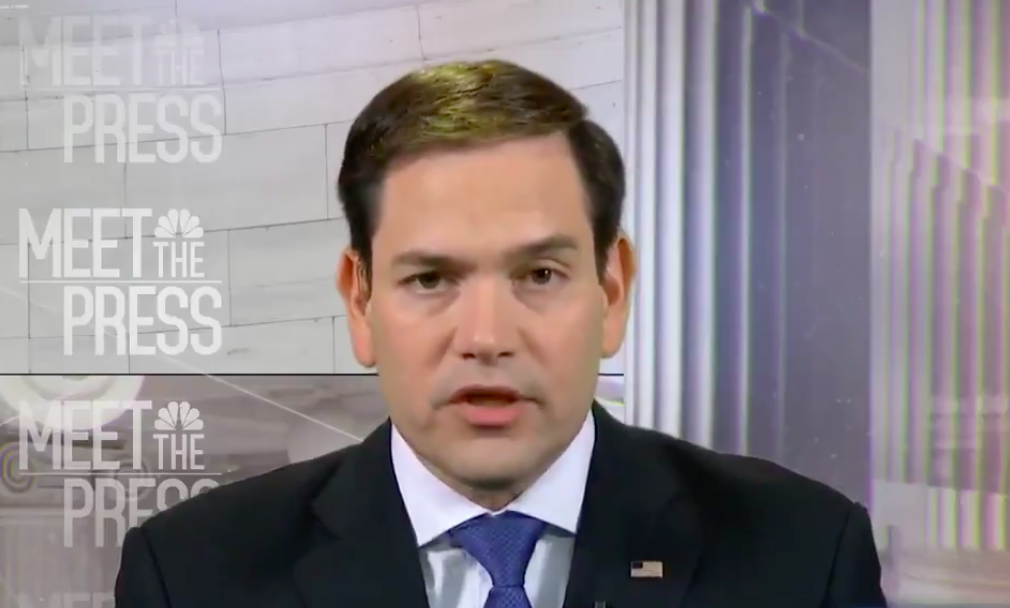 The Senator's comments to 'Meet The Press' come days after Roger Stone's indictment.
U.S. Sen. Marco Rubio on Sunday labeled WikiLeaks a tool of hostile foreign powers.
During an interview on NBC's "Meet The Press," the Florida Republican said the notorious "watchdog" site, in fact, does the work of foreign intelligence agencies.
He suggested political operatives and reporters who use leaks from the site may advance efforts to hurt America.
"It should be clear by now, and I think should have been clear to people a long time ago," he said, "that Wikileaks and others like that could have been tools of foreign intelligence used to divide America.
"I do believe anyone who is cooperating with them, wittingly or unwittingly, is doing the work of a foreign intelligence agency to harm us."
The comments come days after the indictment of Roger Stone, a close associate of President Donald Trump, in large part for his communications with WikiLeaks during the 2016 presidential election.
Rubio on NBC and on CNN reiterated his support for Special Counsel Robert Mueller to complete his probe on Russian collusion.
But he also said politicians and members of the media need to keep in mind the possibility WikiLeaks worked with enemies of America.
"I know what you're getting at with Roger and all," Rubio told NBC's Chuck Todd.
"But frankly, and I mean this in truth and not in the spirit of nastiness, the media was unwitting in this too."
In the 2018 election, Democrat Hillary Clinton was dogged by leaks on internal communications from the Democratic Nation Committee and hacked emails of Clinton campaign chair John Podesta.
"The media reported breathlessly on a lot of the revelations that were leaked that we know now were the work of Russian intelligence," Rubio said.
Todd played footage from October 2016 of Rubio saying publicly he would not acknowledge or use any information from WikiLeaks for political purposes. He encouraged fellow Republicans at the time to do that same, saying while Democrats were the targets of hacks now, Republicans could be in the future.
Rubio, a member of the Senate Intelligence Committee, acknowledged he was privy sooner than many colleagues or the press about the potential source of WikiLeaks' documents.
But he encouraged any reporters who open emails with leaked opposition research to learn the original source and realize the information could be the work of a hostile foreign power.
Todd asked Rubio if working with WikiLeaks should be considered a crime.
"If you are wittingly doing it, it should be considered as such," Rubio said.
But he acknowledged people can also be duped by leakers' stated intentions.
"It's not like they have a sign at the front door that says 'We are an instrument of Russian intelligence,' " he said.