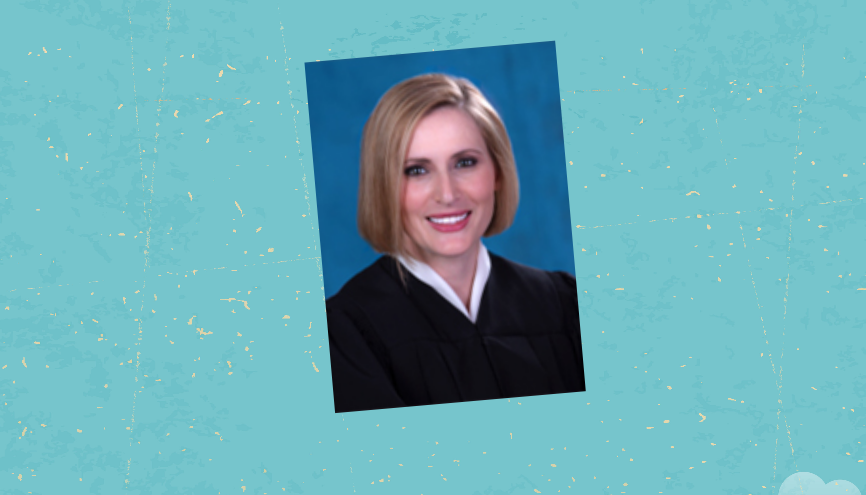 Laurel Lee was first appointed a judge in 2013 by then-Gov. Rick Scott.
Gov. Ron DeSantis on Monday appointed Hillsborough Circuit Judge Laurel M. Lee, wife of Republican state Sen. Tom Lee, to become the next Secretary of State.
"It is clear to me that Judge Lee's background and experience make her an excellent choice to serve as Secretary of State for Florida," DeSantis said in a statement.
"She is ready to handle the important elections administration duties and cultural responsibilities accorded to this position with a steady hand and good judgment."
Among other duties, the Secretary is the state's chief elections officer. The position also is Florida's Chief Cultural Officer and oversees the Divisions of Administrative Services, Corporations, Historical Resources, and Library and Information Services.
Lee follows Mike Ertel, who resigned last week after photographs surfaced of him appearing in blackface and fake breasts in 2005. The Tallahassee Democrat reported that Ertel had posed as a Hurricane Katrina victim at a private Halloween party.
Lee was first appointed in 2013 by then-Gov. Rick Scott to serve as a circuit judge on Florida's 13th Judicial Circuit for Hillsborough County. She was subsequently unchallenged for election.
"I am humbled to serve the people of Florida as Secretary of State, an important position with many responsibilities," she said. "I thank Governor DeSantis for allowing me the privilege to continue my public service in this new capacity."
Here's more from the Governor's Office press release:
Raised in a military family, Lee's father is a veteran who served 31 years active service in the U.S. Air Force while her mother worked as a public school teacher for 30 years.
Lee has presided in the Circuit Civil Division, the Civil Appellate Division, the East County Civil Division and the Domestic Relations Division.
She was a member of the Florida Supreme Court's Steering Committee on Families and Children in the Courts, and the Florida Supreme Court's Commission on Trial Court Performance and Accountability.
Before judicial service, she was an Assistant U.S. Attorney for the Middle District of Florida where she prosecuted white collar and violent crimes, and sexual exploitation of children cases.
She also was a federal Assistant Public Defender and law clerk to U.S. District Judge James S. Moody Jr.
She has practiced law at Carlton Fields in Tampa and served on the Pepin Academies Foundation Board, a K-12 charter school. From 2012-2013 she served as President of the Board and in 2017 was presented the "Peregrine Falcon Award" for Distinguished Service to the school.
Lee also serves on the Board of Directors for the Emergency Care Help Organization of Brandon and is a member of the Junior League of Tampa. From 2001-2004, she served as a volunteer lawyer for the Bay Area Legal Services Domestic Violence Assistance Project.