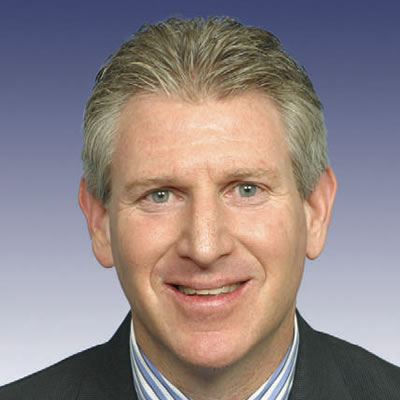 Robert Wexler drops foreign client lobbying to talk Middle East peace with new Congress members.
Former Democratic U.S. Rep. Robert Wexler is setting up a series of educational forums on Israel for new member of Congress, an effort that has led him to deregister as a lobbyist representing foreign clients through Ballard Partners.
Wexler, who served in Congress representing part of South Florida from 1997 to 2010, is president of the S. Daniel Abraham Center for Middle East Peace. It is through that institute that he'll be presenting comprehensive reviews and assessments on the Israeli-Palestinian conflict.
"We are providing educational tools to new members of Congress regarding Israel and the Israeli-Palestinian conflict, all for the purpose of preserving and, hopefully, at some point in the future, assisting a negotiated two-state solution to become a reality,' Wexler said.
That begins with the first such forum, set in Washington on Feb. 6, assisted by Democratic U.S. Reps. Ted Deutch [who succeeded Wexler in that seat] and David Price, a North Carolina Democrat.
Wexler said the effort is important enough to him that he decided to deregister as a lobbyist from any foreign clients in order to assure there would be no questions of conflicts of interest. That will greatly reduce his role at Ballard Partners, where he was a consultant working with a significant portion of the firm's lucrative foreign clientele. Wexler still will be able to advise Ballard partners on domestic matters, particularly the workings of Congress, but said he would leave it up to Ballard to define that role.
Ballard President Brian Ballard said Wexler is taking on the new effort with Congress "at great financial sacrifice; as always he puts country first." Ballard said he expects Wexler will continue to advise on domestic matters and that the firm would be seeking to develop other roles for him that would not conflict with his Congressional Israel forums.
"I'm excited for him, and I wish him well," Ballard said.
The S. Daniel Abraham Center was founded in 1989 dedicated to seeking just and comprehensive peace in the Middle East, and Wexler took over when he left Congress in 2010.
Wexler said he discussed the endeavor with new House Speaker Nancy Pelosi, but said she is not involved in establishing it.
"You have this whole new, very large group of new members who very quickly are bombarded by AIPAC [American Israel Public Affairs Committee], J Street, Jewish community members, all well-meaning people. And the hope, the intent, is to provide some objective, educational material so that they can engage from a position of being informed and more confident," Wexler said.
"We present the Israeli positions and the Palestinian positions on all of the core issues, border security, Jerusalem, refugees… identify the differences in the positions, all the different types of mechanisms suggested by various negotiators and others to minimize the gap, and then point out, where it's relevent, what the American positions have been, so people understand where everybody is," he said.