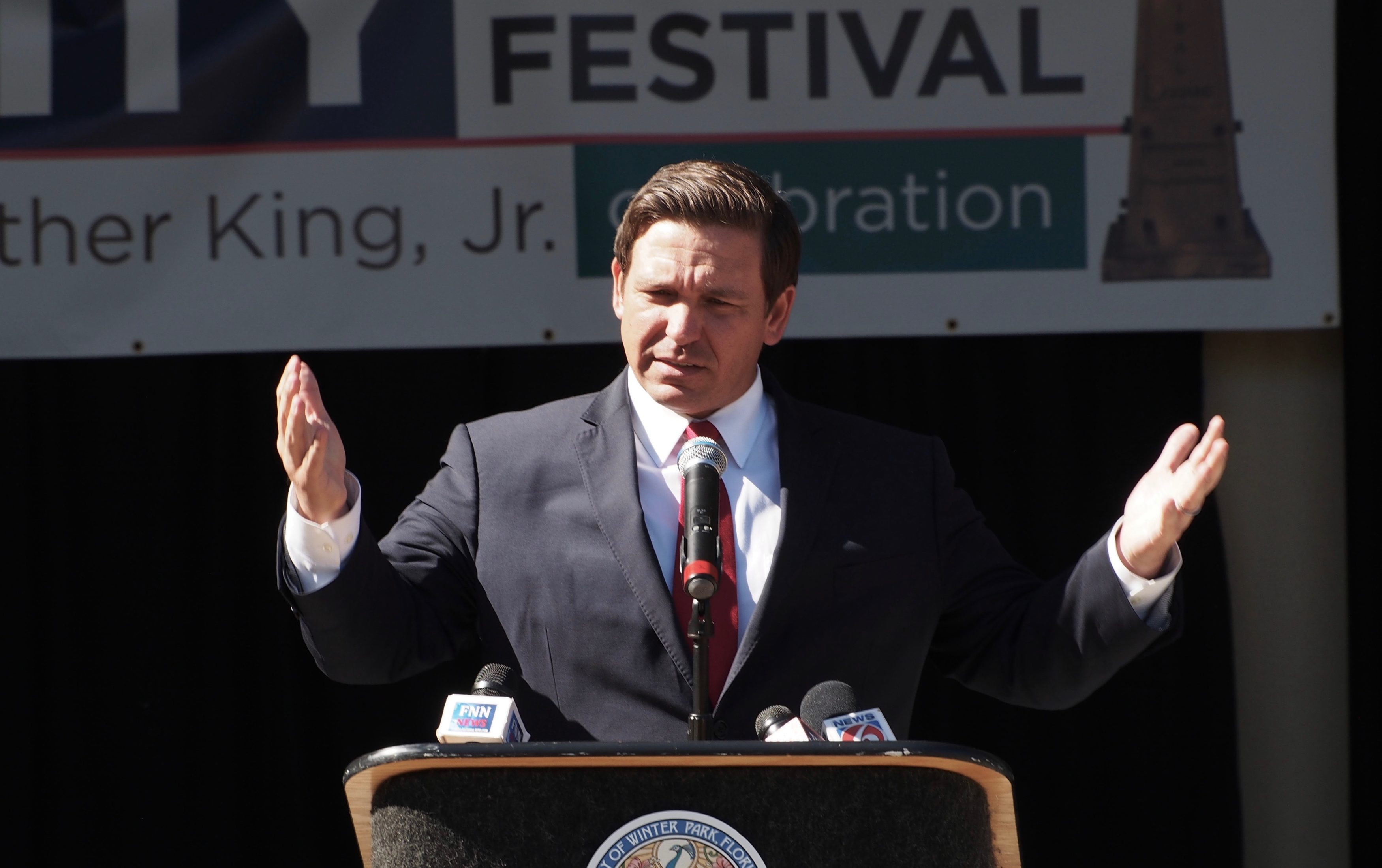 The governor had asked for the full nine-member board to step down.
The final dominoes of the South Florida Water Management District board have fallen, with three more members deciding to tender their resignations.
The moves come after Gov. Ron DeSantis told the full nine-member board to resign in order to give him full control over the panel.
With three more members' terms set to expire this March, DeSantis will now get his wish.
Chairman Federico Fernandez says his resignation will take effect after a Feb. 15 meeting of the board. The same goes for board member Brandon Tucker, while board member Jaime Weisinger has resigned effective immediately.
"While I have enjoyed serving the citizens of the great state of Florida, particularly representing those on its Southwest Coast, I respect your wish for a fresh start in leadership and I'm excited about your resolute commitment to Florida's environment," Fernandez wrote in his resignation letter to DeSantis.
"I therefore respectfully tender my resignation."
But Tucker's letter, posted by CBS4 Miami's Jim DeFede, was addressed to former Gov. Rick Scott, who appointed Tucker to the post. "Tucker writing to Scott, instead of DeSantis, showed the resentment Tucker and others had toward DeSantis," DeFede argued.
"The dedication and professionalism of the staff at the District is second to none," Tucker wrote.
"It is my sincere prayer and hope that the man or woman chosen to replace me will remove all preconceived notions they may have and start day one with an open mind, not swayed by any special interest, sincerely seeking the truth that comes from sound science and common sense. I am at peace today knowing that I have served the people of South Florida with honesty, dignity and respect."
DeSantis has been critical of the board's efforts in dealing with algae discharges from Lake Okeechobee. A decision by the board to extend a land lease to sugar farmers on a potential site for a restoration reservoir also angered the Governor. That decision was made just two days after the Nov. 6 election.
Gov. DeSantis has already begun naming replacements to the board. On Tuesday he tapped Chauncey Goss and Ron Bergeron, a former Fish and Wildlife Conservation Commissioner, as his first two appointments during stops in Naples and Broward County, respectively.
U.S. Rep. Brian Mast, who has sided with DeSantis on environmental policy, released a statement on the final board members' decisions to resign.
"With today's resignations, Gov. Ron DeSantis now has a historic opportunity to completely remake the South Florida Water Management District into an organization that is truly transparent and accountable to the people of Florida," the Republican Mast said.
"Together, we will do much more to protect the environment and health of the people in our state."