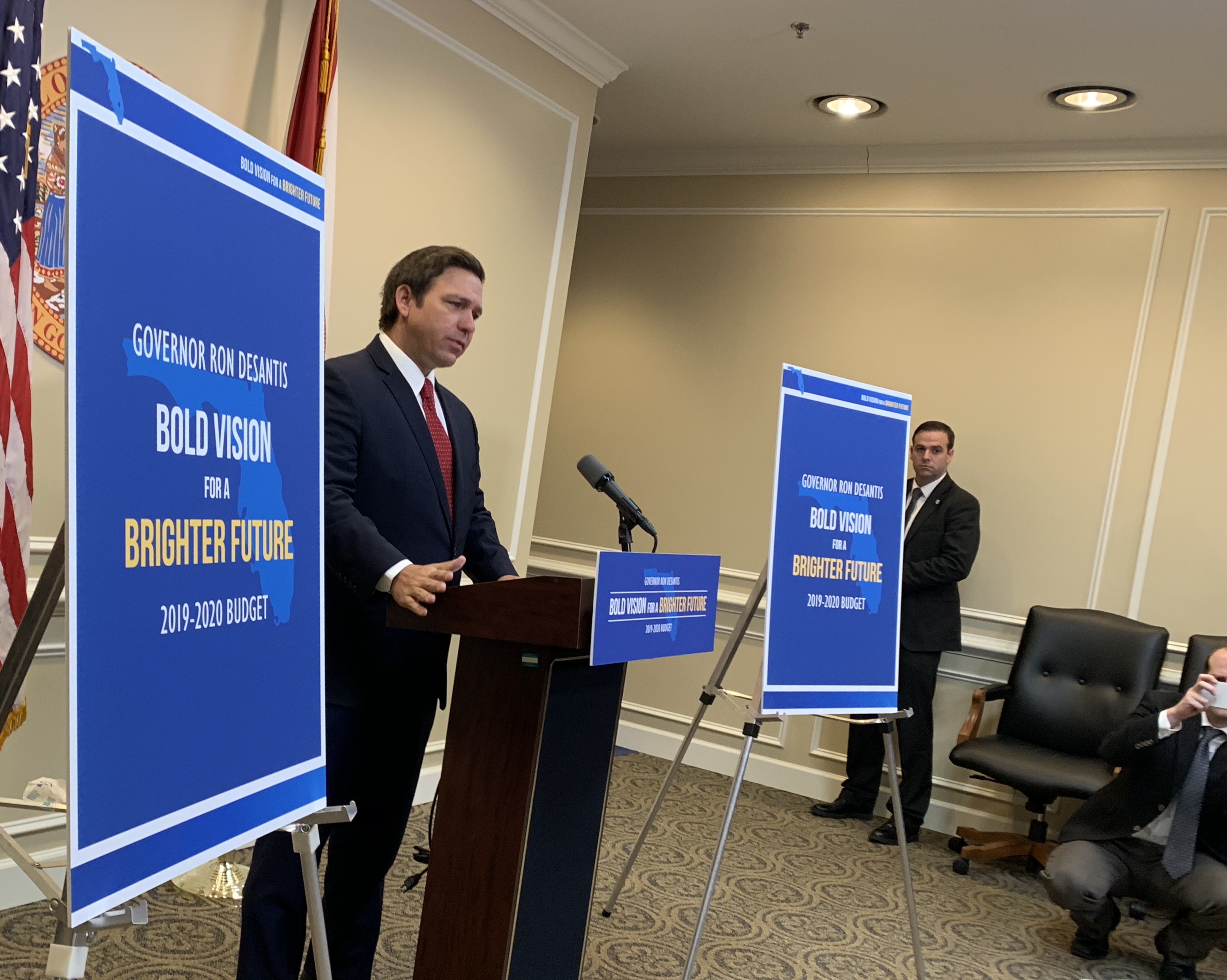 DeSantis bucks tradition on Sadowski sweeps.
Gov. Ron DeSantis broke with precedent on Friday by proposing to leave the state's affordable housing trust fund untouched by budget sweeps.
The pool of money — known as the Sadowski Trust — is typically raided by lawmakers to pay for other parts of the budget, instead of the two programs funded by the trust: the State Apartment Incentive Loan Program (SAIL) and the State Housing Initiatives Partnership Program (SHIP).
But Jaimie Ross, president and CEO of the Florida Housing Coalition, said she's now "optimistic" lawmakers will ditch tradition and follow DeSantis' lead. 
"I don't think that the value of the Governor putting full funding [into affordable housing programs] in his budget can be overstated," Ross said. "This is a sea change in leadership from the Governor's office."
DeSantis' $91.3 billion spending plan recommends lawmakers sweep just shy of $30 million from trusts. Affordable housing dollars, however, are safe under his proposal.
DeSantis, a Republican, wants $243 million for SHIP and $95 million for SAIL. The two programs last year received a combined $123 million.
Before the 2018 Session, then-Gov. Rick Scott recommended sweeping $91.8 million from the Sadowski Trust, then worth about $314 million. Lawmakers ultimately diverted $182 million from the pool.
Senate budget chief Rob Bradley had cited budget constraints created by a costly school safety proposal as the cause for the sweeps.
But the Fleming Island Republican on Friday said he and Senate President Bill Galvano, a Bradenton Republican, are on board with fully funding the Sadowski Trust this time around.
"President Galvano and I agree with the Governor's position on affordable housing," Bradley wrote in a text message. "We are pleased that the Governor is proposing no sweep."
The Senate has appeared more open to the idea of ending the trust raids. Last year, the chamber's initial budget proposal excluded any Sadowski sweeps.
But it's unknown whether budget writers in the House, led chiefly by Appropriations Chair Travis Cummings, feel the same.
When speaking to reporters in early January, Cummings said the issue of trust fund sweeps will be a "heavily discussed topic this Session."
"There have been some sweeps in the past and it's allowed us to really fund some … other critical needs through the state," said Cummings, an Orange Park Republican.
"I don't think we want to close those doors, but I think there are some things like affordable housing and other areas that we obviously have some great needs for as a result of (Hurricane Michael), particularly."