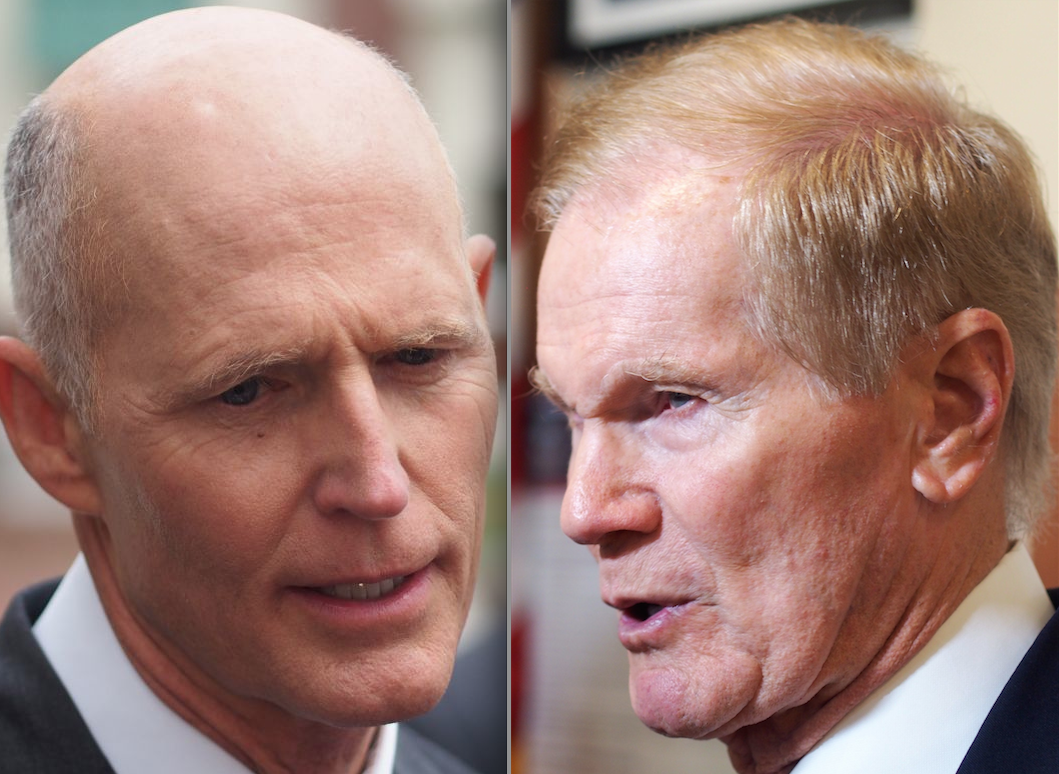 The Republican's campaign spent $85.2 million, including his own $64 million.
Florida's U.S. Senate election campaigns cost $204.8 million in 2018, nearly doubling the state's previous record, with Republican U.S. Sen. Rick Scott fueling his election with nearly $64 million of his own personal fortune while Democratic former U.S. Sen. Bill Nelson relied on $55 million in support from other groups.
In the end, Scott's campaign spent $85.2 million, including his own $64 million, and Republican outside groups spent another $32.3 million in Florida in 2018 to help elect him.
Nelson's campaign spent $32.4 million, none of it his, while Democratic outside groups tossed in another $54.8 million in a failed attempt to re-elect him.
The total surely smashed the election campaign overall spending record in Florida. The 2018 total is almost $100 million more than was spent on the 2016 U.S. Senate race in Florida, when both Republican U.S. Sen. Marco Rubio and Democratic U.S. Rep. Patrick Murphy emerged from big primary fields. Rubio The combined spending of all the candidates and outside groups that year was $108.8 million as Rubio won. In 2012 Nelson was elected in a contest where the total spending for the U.S. Senate seat was around $51 million.
Scott's 2018 expenditures included $16 million spent down the stretch, after Oct. 18, fueled by $12.5 million of his own money he put in after Oct. 18. Meanwhile, Nelson managed to spend just $5.8 million during the same period.
Both candidates left some money in the bank. Nelson finished the year with about $1.7 million left in his campaign fund, while Scott finished with about $1.4 million.
Scott won by 10,033 votes, out of nearly 8.2 million cast in the U.S. Senate race.