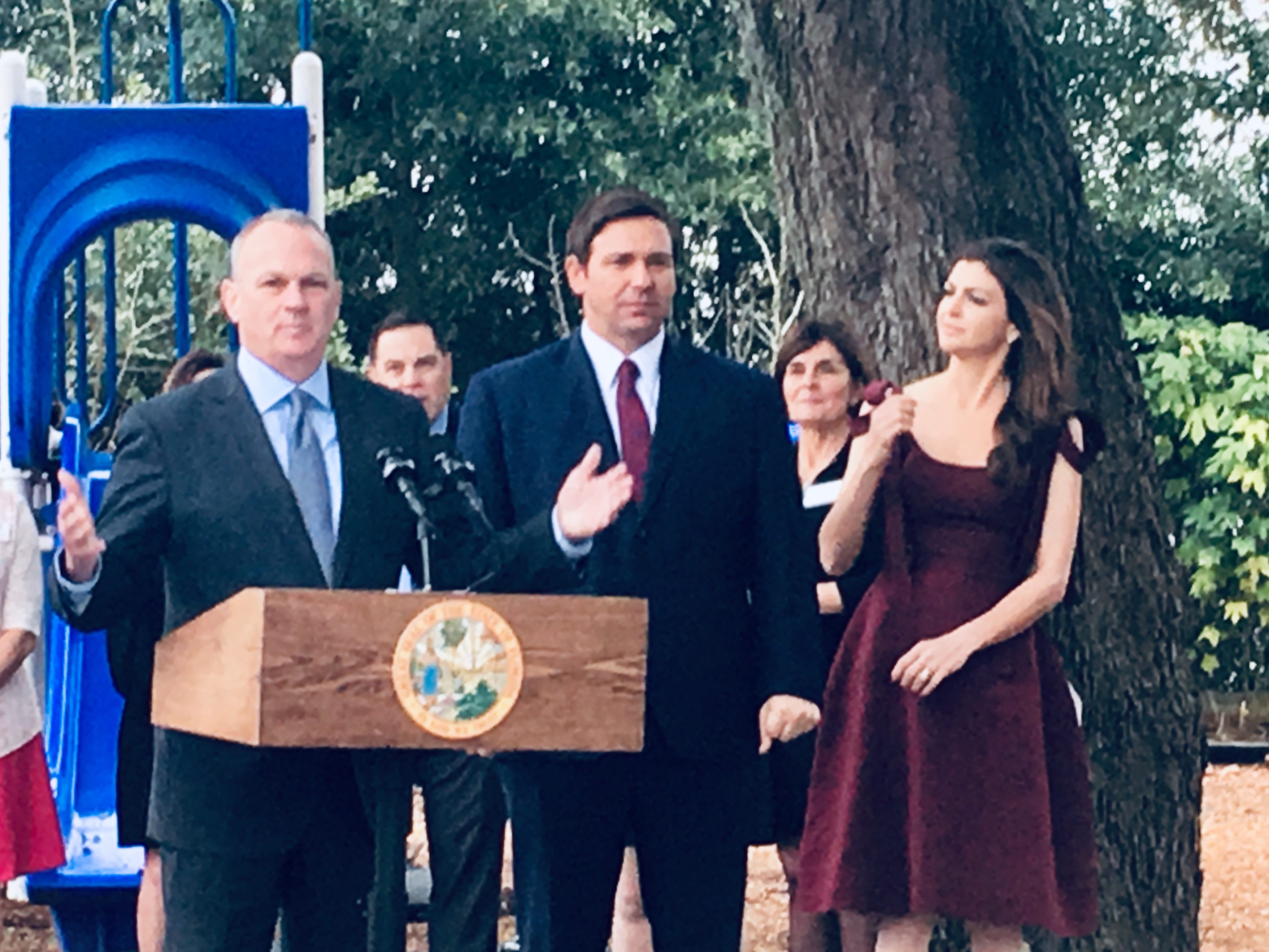 "We're not going back to where we were handing out money"
Gov. Ron DeSantis is continuing the $85 million Job Growth Grant Fund started by his predecessor. At least for this year.
Rick Scott, a believer in economic incentives, began the fund at the end of his term, a compromise struck after spirited legislative debate about the future of Enterprise Florida.
"We're not going back to where we were handing out money," DeSantis said in Jacksonville. "There was a lot of money wasted doing that."
DeSantis was standing by his education commissioner, former House Speaker Richard Corcoran, who devoted much of his speakership to trying to ameliorate Scott's approach to incentive spending, calling it "corporate welfare."
"We want that to help us recruit businesses," DeSantis said, "but what we're selling in Florida is the great things we have."
"We're not going to try to pick this business or that business. The $85 million, which is what the Speaker and Gov. Scott compromised on, my view on it is we'll see if that can be put to good use," DeSantis said.
"I put it in there because it had been in there, Gov. Scott recommended it. But at the same time," DeSantis added, "if I don't feel like there are opportunities to use that in a good way, then it may not be something I recommend next year."
"I think Enterprise Florida's going to play a role," DeSantis said. "It's just going to be different from two or three years ago."
Awards from the program in the Scott era have often gone to rural areas, seen as being left behind by the most recent economic recovery.