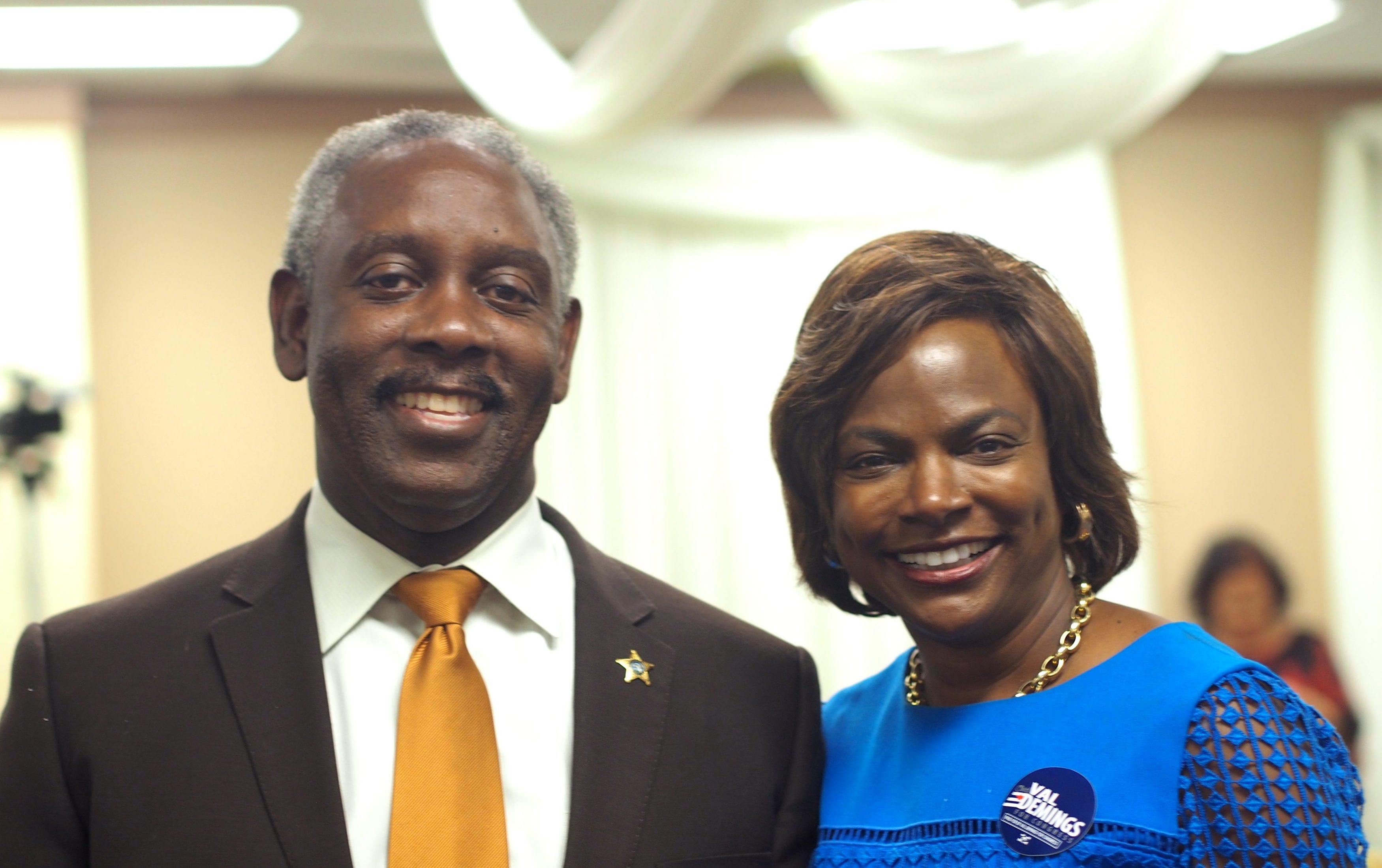 The three government employees each worked without receiving pay during the 35-day government shutdown.
Central Florida congressional guests to President Donald Trump's State of the Union speech Tuesday night include U.S. Rep. Val Demings' husband, Orange County Mayor Jerry Demings, a U.S Coast Guard officer, a TSA worker, an air traffic control specialist, and a high school essay winner.
Rep. Demings, an Orlando Democrat, announced she'll be taking two guests to the speech, her husband, who was elected mayor of Orange County last year and is in Washington this week for a conference anyway, and Ralph Velez, a federal Transportation Security Agency worker at Orlando International Airport.
U.S. Rep. Darren Soto, a Kissimmee Democrat, announced he'll be bringing Douglas Lowe, an airways transportation systems specialist with the FAA, who also is president of the Chapter FL1 in Florida of the Professional Aviation Safety Specialists.
U.S. Rep. Michael Waltz, a Flagler County Republican, is bringing Senior Chief Jeffrey S. Graham, officer in charge of Coast Guard Station Ponce de Leon Inlet in New Smyrna Beach.
The three government employees all worked without receiving pay during the 35 day government shutdown that just ended late last month, and are at risk of doing so again if Congress and Trump cannot agree on another deal by the time the current deal expires on Feb. 15.
Meanwhile, U.S. Rep. Stephanie Murphy, a Winter Park Democrat, is staying out of the immediate political fracas with her guests. She's bringing the winner of a high school essay contest her office sponsored, Winter Park High School student Uma Menon and her father, Ramkumar Menon.