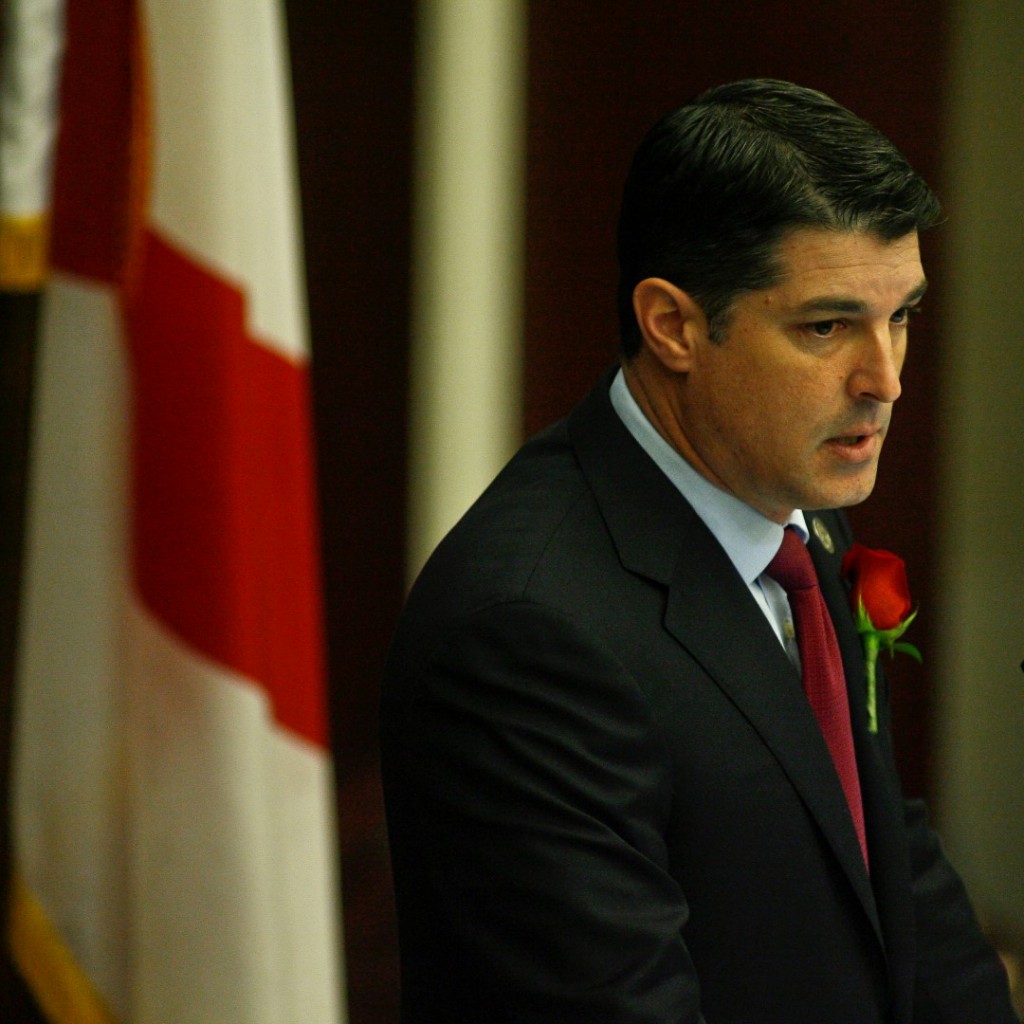 He'll consult — and lobby for when necessary — health care, insurance and agriculture concerns, to name a few.
Add "lobbyist" to the résumé of former Florida House Speaker Steve Crisafulli.
Crisafulli on Tuesday announced the opening of Crisafulli Consulting, "a boutique governmental, political, and business consulting firm with clients in Florida and across the country," according to a news release.
"Whether it's helping clients navigate Florida's political environment or balancing their needs with the regulatory structures of multiple states, I look forward to serving clients from a wide array of industries with my decades of business and political experience," Crisafulli said.
"I will utilize strong relationships from around the country to deliver success for clients," the Merritt Island Republican added.
His firm will represent "a vast client base," he said, including health care, insurance, energy, telecommunications, and agriculture, though he declined to name any clients for now. His name is not yet attached to any interests in the state's lobbying registration database.
Crisafulli's announcement was met with enthusiasm from one of his new peers in the lobbying game.
"Steve was a great Speaker and he is an even better person," said Fred Karlinsky of Greenberg Traurig. "His understanding of the process and his ability to work with people and solve problems will be second to none for any interests he represents."
Crisifulli will remain vice president of Crisafulli Enterprises, his family's 100-year-old agribusiness, with focuses on cattle, citrus, real estate, and development.
The 47-year-old was first elected to the House in 2008, and served his last two years as Speaker.
Crisafulli replaced then-Rep. Chris Dorworth, who was in line to become head of the chamber but lost his 2012 re-election bid.
As Speaker, Crisafulli staked claims on issues such as water quality improvement, increased vocational education options for students, and economic development.
Most recently, Crisafulli served on Gov. Ron DeSantis' Transition Advisory Committee on the Environment, Natural Resources & Agriculture. The committee made recommendations on issues ranging from restoring the Everglades to controlling the red tide and green algae that have polluted Florida's waterways.
Although a new constitutional provision — OK'd by voters in November — extends the state's lobbying ban on former elected officials to six years from two years, Crisafulli is grandfathered in under the old 2-year ban.
He follows other recent legislative leaders who wound up in lobbying.
Former Speaker Dean Cannon (2010-12) and past Senate President Mike Haridopolos (also 2010-12), for instance, now lobby for GrayRobinson and MJH Consulting (his own firm), respectively.
And Dorworth, the man Crisafulli replaced? He's now a lobbyist at Ballard Partners.