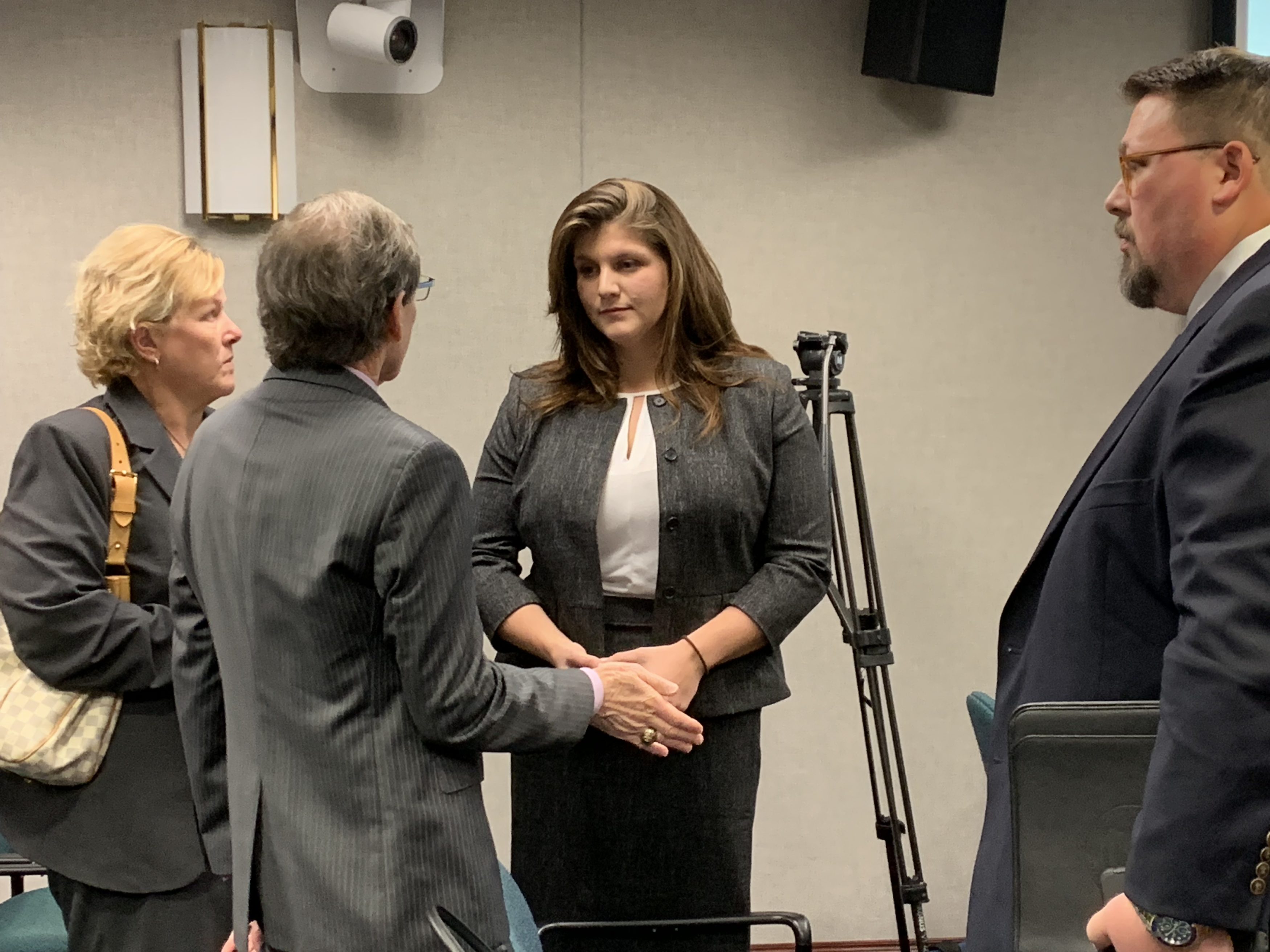 The FDA head, for instance, says he's "aware of the growing public interest" in CBD products.
The state's top medical marijuana official on Wednesday told a House panel that the burgeoning line of products with CBD, a substance extracted from cannabis, was in a "gray area."
But U.S. Food and Drug Administration (FDA) Commissioner Scott Gottlieb sees black and white. He recently opined that the federal government still has "authority to regulate products containing cannabis or cannabis-derived compounds."
Moreover, he says, it's illegal under federal law "to introduce food (like gummies) containing added CBD or THC into interstate commerce, or to market (certain) CBD or THC products."
Tell that to the scores of over-the-counter products claiming CBD as an ingredient on shelves in specialty shops, independent pharmacies and even some supermarkets.
Courtney Coppola, interim director of the Department of Health's Office of Medical Marijuana Use, appeared at the House Health Quality Subcommittee for a medicinal cannabis presentation.
Rep. Kim Daniels, a Jacksonville Democrat, mentioned hearing of a person stopped by law enforcement with a CBD product and told they had a "felony level" amount of cannabis.
Cannabidiol (CBD) and tetrahydrocannabinol (THC) are the major compounds in cannabis plants. The 'non-euphoric' CBD is mostly extracted from hemp, a form of cannabis, and used for treating pain and relieving inflammation. THC is the "psychoactive" ingredient that causes marijuana's "high."
"This is a problem," Daniels said. "It's being sold, people are buying it, and they're being stopped by the police."
Coppola said that generally patients with medical marijuana state ID cards and product from an approved provider shouldn't have a problem.
"There is no currently approved hemp retailer in Florida," Coppola said. "These products are kind of in a gray area. Many are sourced from states that do have hemp retail programs … These products may not be tested and may contain THC as well."
According to the FDA's Gottlieb, such products shouldn't even be sold in the Sunshine State.
The Farm Bill that was passed and signed by President Trump last year legalized regulated production of hemp.
And in November, then-Attorney General Pam Bondi issued an emergency rule allowing a new drug for child epilepsy patients that contains CBD. It's marketed under the brand name Epidiolex, the first cannabis-based medication approved by the FDA.
Otherwise, "we'll take enforcement action needed to protect public health against companies illegally selling cannabis and cannabis-derived products that can put consumers at risk and are being marketed in violation of the FDA's authorities," Gottlieb said in a Dec. 20 statement.
"The FDA has sent warning letters in the past to companies illegally selling CBD products that claimed to prevent, diagnose, treat, or cure serious diseases, such as cancer," he added. "Some of these products were in further violation … because they were marketed as dietary supplements or because they involved the addition of CBD to food."
In Tallahassee recently, local police seized a half-million dollars' worth of hemp-derived products from the Natural Life store under a federal warrant. Coppola later said that shop was the only one her office has sent a cease and desist letter to.
Gottlieb's agency is "aware of the growing public interest" in CBD products, but he said "we treat products containing cannabis or cannabis-derived compounds as we do any other FDA-regulated products — meaning they're subject to the same authorities and requirements as FDA-regulated products containing any other substance."