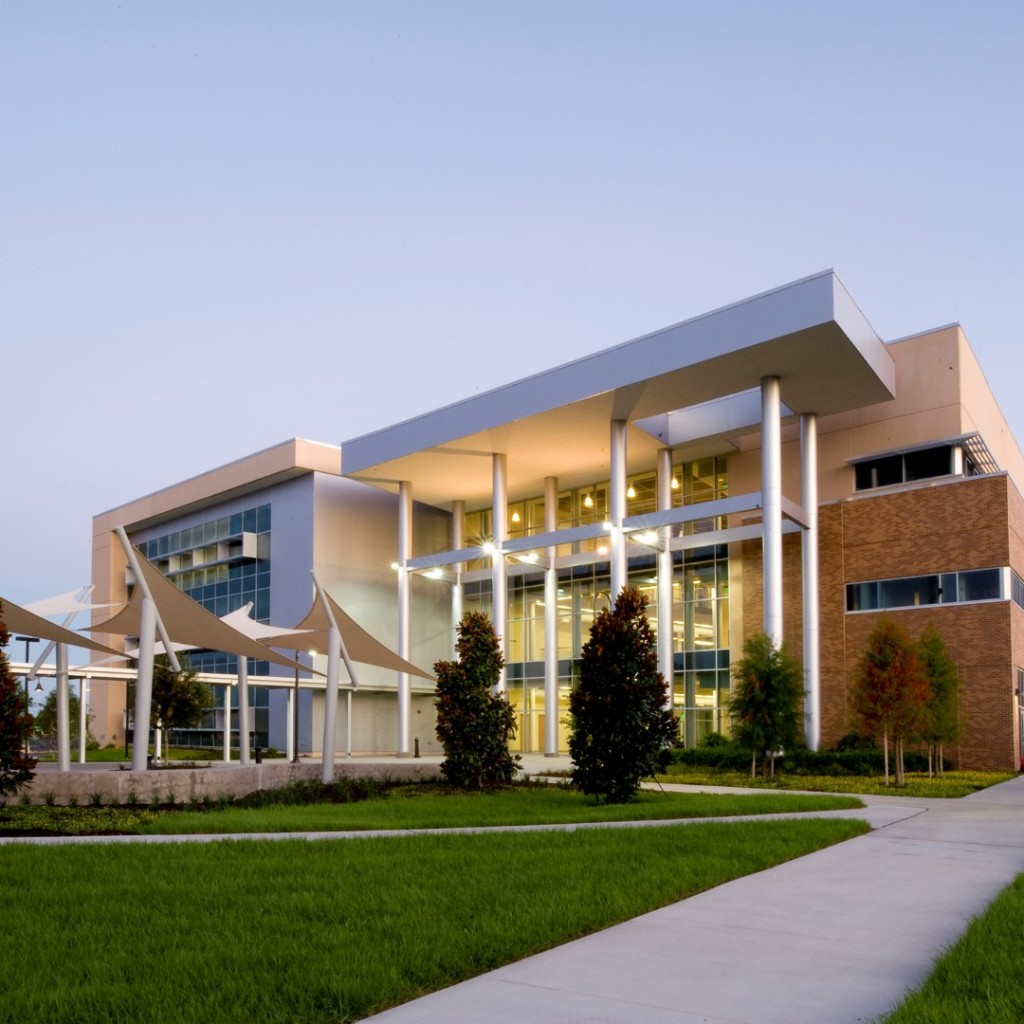 Gulf State had to pay $800,000 for emergency building repairs after Hurricane Michael.
If Florida lawmakers want to make sense from how the University of Central Florida was able to illegally divert operating money to construction they may not be able to draw many lessons from how the state's college system pays for its capital projects.
During a workshop meeting Wednesday, the House Higher Education Appropriations Subcommittee found the state's colleges creatively and desperately moving money around from funds as a matter of necessary routine to pay for capital projects and major maintenance College officials cited restrictions on various funds and the colleges' inability to count on the Florida Legislature to appropriate Public Education Capital Outlay money for several years running for the buildings they need fixed or built.
As a result, many of the colleges accumulated large unencumbered fund balances. It was such a balance that UCF tapped into in recent years to build a $38 million building that wasn't authorized by the Florida Legislature. UCF actually inappropriately transferred as much as $85 million from 2013 to 2018 for various building projects, though much of that was never spent and was transferred back after the State Auditor General caught UCF last year.
The end result of Wednesday's testimony to the House Higher Education Appropriations Subcommittee was a panel seemingly convinced the higher education funding systems needs to be closely re-examined. The conclusion grew apparent even though the main concerns, how state universities pay for buildings and how one such as UCF might deliberately sidestep state authority to build buildings, and how PECO dollars are allocated and used, won't get examined until the subcommittee's next meting, next week.
"The conversation has to be had regarding to how we talk about the long-term strategic planning of our institutions, and how we fund our colleges and our state universities," concluded state Rep. Ramon Alexander, a Tallahassee Democrat.
"I personally share your view," Chairman Randy Fine, a Brevard County Republican, told Alexander. "Promising a building and then not funding it doesn't make a lot of sense."
The subcommittee got close-up looks at three state colleges' finances, and particularly drew startling revelations from two that are far apart on the size spectrum for Florida's State College System: Gulf Coast State College, one of the state's smallest, headquartered in Panama City; and Miami-Dade College, the nation's largest institution of higher education.
Gulf State Chief Financial Officer John Mercer told the panel that his college gets only about $400,000 a year in PECO money, not including specific building project appropriations, and waits years to accumulate enough to build anything. Consequently it has a $13 million balance on the books but the vast majority of that is money being set aside to one day construct a $24 million building. The college's true, completely unencumbered reserve was about $600,000 at the end of the last fiscal year. And then Gulf State had to pay $800,000 for emergency building repairs to get the college open again after Hurricane Michael.
When asked specifically if Gulf State had used operating money for capital expenses, Mercer said yes. But he also said the unexpected hurricane expenses are likely to put the college below the legally required 5 percent goal for money reserves.
"This is one of the reasons that we feel that some level of fund balance is appropriate. Because in order to get our college up and running again quickly we had to go out and make some purchases out of our own pocket because we couldn't wait on the insurance proceeds to come through," Mercer said.
Miami-Dade's numbers were magnitudes greater, with an end balance last year of $506 million and a true reserve of about $55 million. But the college's Senior Vice President of Business Affairs and Chief Financial Officer E.H. Levering also expressed frustration, saying that the college's construction plans include projects that probably won't get built for 20 or 30 years, "if ever."
He explained much of the fund transfers showing up on the books by noting that fees such as parking fees are required to come into one fund, but must be spent out of another. With urban colleges, parking garages are expensive and important, but they cannot be paid for with PECO money.  The college has recently built four and acquired a fifth new garage, requiring transfers of large sums. Still, Levering acknowledged the half-billion dollar end balance is due more to the college's internal problems in getting things built.
"Our ability to undertake and complete projects has not been what it has to be," Levering said.