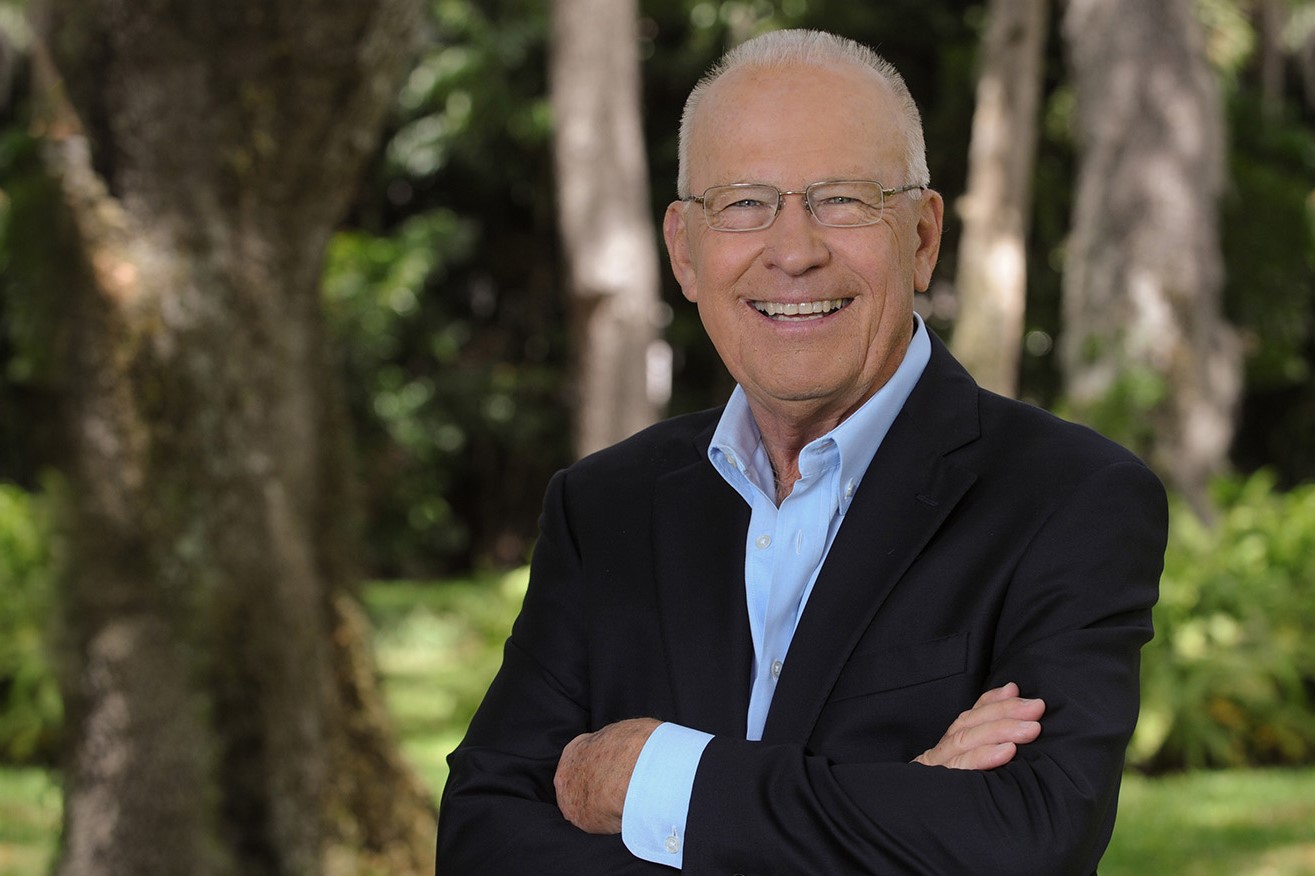 Straz said his philanthropic foundation was important "for income tax planning."
Tampa Mayoral Candidate David Straz might have pulled himself up by the bootstraps, but his wealth might have gotten the better of him.
During a recent interview on Tampa Bay Arts and Education's Art Off The Wall series, Straz answered questions about his philanthropy, including the David A. Straz Jr. Foundation.
"I knew that that was something that was important to do for giving back to a community and it was also important for me for income tax planning," Straz said.
The foundation is worth almost $70 million, according to Charity Navigator and it's been used for an awful lot of good in the Tampa Bay community. But Straz's admission that its creation was calculated as not just a win for the city, but a good way to save on taxes, might strike some as out of touch.
"Really David? Do you care about your money or the arts," local political enthusiast Casey Bauer who supports one of Straz's opponents, Jane Castor, tweeted alongside a clip of the 40-minute interview. The video was later deleted after TBAE commented that it was a copyright violation.
https://twitter.com/Bauer_Power/status/1092956410944475136?ref_src=twsrc%5Etfw
It's no secret that really, really rich people like Straz find ways to grab valuable tax deductions by donating to charities or creating philanthropic nonprofits. And, love or hate that system, the money does typically go toward good causes.
But in a mayoral election, an uber-wealthy candidate talking about tax deductions might not make for the best optics.
During the interview, Straz also painted a picture of the grandeur and opulence he and his wife have amassed after years in the banking business. Straz talked about his impressive collection of French impressionist fine art, including pieces from famous artists like Édouard Manat. That art collection is valued at nearly $175 million, according to the financial disclosure Straz filed with the Hillsborough Supervisor of Elections.
Straz and his wife used to loan paintings for galleries, but stopped. Straz said it was too risky.
Straz also describes his several vacation homes including ones in Colorado, Wisconsin and locally on St. Pete Beach as places to go and "chill out." He even described snow skiing with a private instructor who follows behind him to protect him from "out of control" skiers coming up from behind.
Meanwhile, Straz is trying to counter his one-percenter stigma in a city whose voters are mostly liberal and, in his defense, his story really does matchup with the rags to riches sort of story people don't mind as much as, say, the silver spoon stories of lavish wealth bestowed from birth.
To be clear, Straz wasn't a kid in a poor family. His family went on vacations and they were able to send him to college, but his parents also weren't hoarding massive art collections.
As a youngster, Straz worked as a package boy at a grocery store and later swept floors at a bank he would later work for after college.
In his mid-20s he decided he'd just buy his own bank. And thus began his path to super-wealth — scooping up banks and selling them and getting bigger and bigger.
Straz has been using his experience working his way from the bottom to the top to build rapport with Tampa's working class, shifting the dialogue from 'rich man seeks office' to 'anyone can be successful if they work hard.'
And it's working. Straz has endorsements from a host of labor unions representing working class individuals and he's polling second in the seven-way race for mayor.
For his part, Straz said it shouldn't matter. He sold his banks, made a boatload of money (he's worth nearly a half-billion dollars), and now feels compelled to do more.
"I still wanted to be involved in our community so I thought well, I'll get more involved," Straz said.
Now, he's on the March 5 ballot in a competitive race to succeed exiting Mayor Bob Buckhorn.
Straz offered a message to people who would be attending Hamilton at the performing arts center that bears his name — make sure you still find time to vote.
The question they'll have to ask: is Straz out of touch or an inspiration?