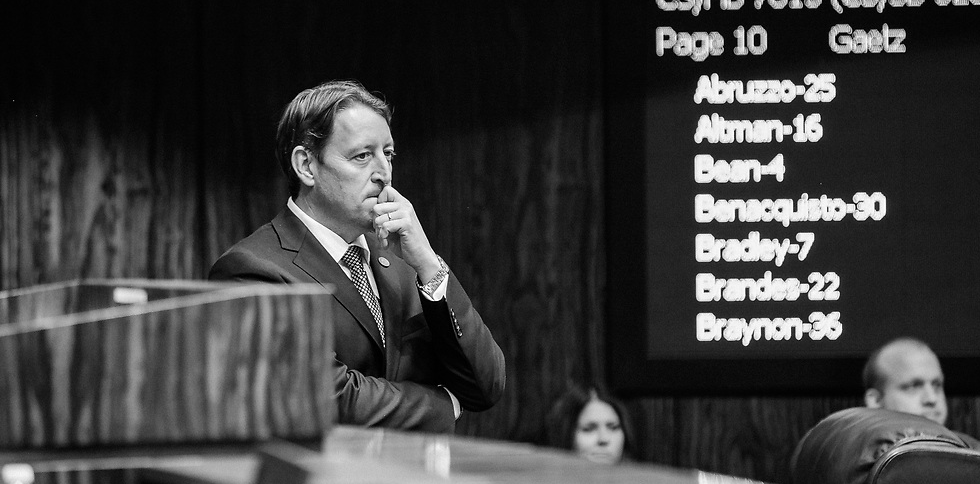 But, he adds, "we'll see where the votes are."
Legislation targeting Florida's one-way attorney fee statute seems poised to cut the heart out of assignment of benefits abuse, Senate President Bill Galvano said Friday.
As the bill wends through the committee process, Galvano expects amendments to balance the interests of insurance carriers, restoration contractors, trial attorneys, and homeowners.
"I think he's addressed the problem head on," Galvano said of Sen. Doug Broxson, who's behind the attorney-fee bill (SB 122). "It's not an effort to abolish assignment of benefits. I think there's some value to being able to assign benefits.
"But Broxson has taken a very direct approach to it and, you know, we'll see where the votes are on Monday."
That's when the Gulf Breeze Republican Broxson's Banking and Insurance Committee plans a vote on his bill, which would bar policyholders from assigning their right to obtain the one-way fee to contractors.
A state law requires carriers to pay any legal fees arising from claims litigation. In theory, this would make frivolous lawsuits less lucrative, and they would – more or less – go away.
Galvano, a Bradenton Republican, admired the simplicity of Broxson's approach to an issue that has generated voluminous legislation during the past two sessions. It managed to win House passage, only to languish in the Senate.
"If you can get to the heart of an issue and not convolute it, then you're not coming back again and again to deal with it," Galvano said.
During an interview with Florida Politics Friday, he insisted he wants senators to form policies organically, during the committee process.
"I'm letting it develop as it will," Galvano said. "It's something that (Broxson) took up seriously, right out of the gate."
On another regulatory matter, Galvano said he supports the renewed vigor evident in the Joint Committee on Public Counsel Oversight.
The panel met Thursday for the first time in six years. Alternating chairs Bobby Powell, a Senate Democrat, and Amber Mariano, a House Republican, made clear they plan to closely scrutinize the office, which represents consumers before the Public Service Commission.
J.R. Kelly has led the office since 2007 but has been summoned before the committee only three times, the last in 2013. The panel plans to study whether incumbents should regularly be subject to reconfirmation.
Is Galvano happy with the job Kelly's doing?
"I've heard it both ways," he said. "I've not dug into it. At this point, it's just a review of where we are and what's going on, and has gone on, with that office."
Oversight committees exist for a reason, and he expects them to do their jobs, Galvano said: "I saw where the joint committee on auditing had a pretty aggressive schedule set up.
"And you know, I've put people on committees and assigned chairmen because these committees have a purpose, and I want to, if nothing else, exercise their ability to check the status on things."