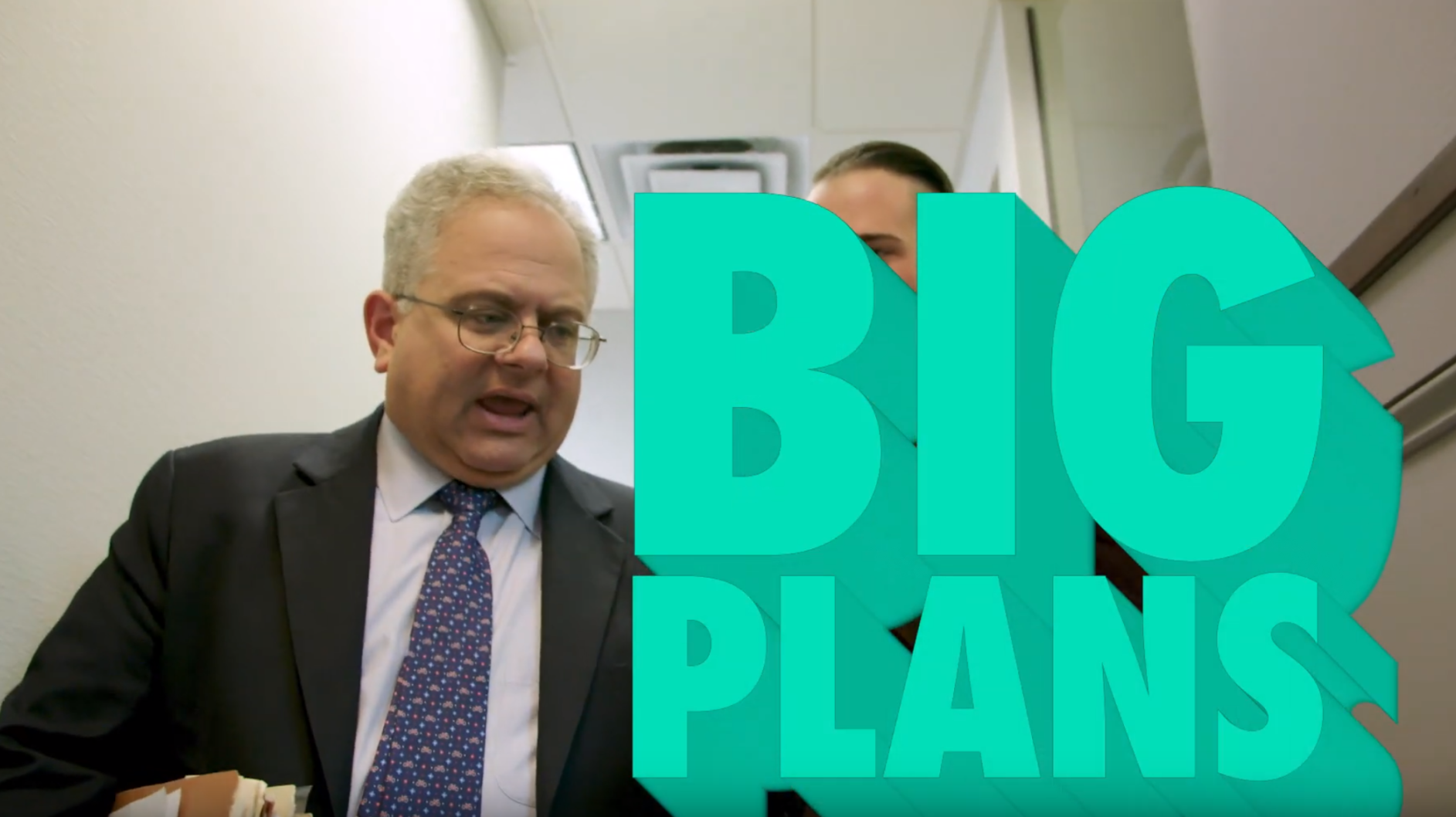 "He's not fancy. Not tall. But he's got big plans for Tampa and gets things done."
Tampa City Councilmember Harry Cohen is out with the first ad in his campaign to succeed Bob Buckhorn as Tampa Mayor.
The 30-second spot, titled "Interesting," will start airing on cable stations in Central and Northwest Hillsborough County Friday.
And it's sure to get some attention.
The spot eschews most political ad tropes — no dramatic music, stilted dialogue or mentions of kitchen table. Instead, it features a funky soundtrack and title cards more reminiscent of a Quentin Tarantino. That's not to say it doesn't hit on most of the relevant issues in Tampa politics.
"He's passed eight municipal budgets with higher bond ratings, saving taxpayers millions," a narrator says. "He's an expert on fixing Tampa's transportation challenges. He dreams about stormwater management.
"He's not fancy. Not tall. But he's got big plans for Tampa and gets things done — a transportation plan, affordable housing, flood control, climate change, growing our city sustainably."
Cohen caps off the ad by saying he's "got plans, not slogans."
The campaign released a primer on those plans alongside the ad. The takeaways:
— Fix traffic congestion by implementing an Advanced Traffic Management System, accelerating maintenance projects and fixing potholes pronto.
— Boost bicycle and pedestrian safety by ramping up sidewalk and crosswalk construction, completing the planned trail and bike lane system, and building a new bike and pedestrian trail connecting Port Tampa, Downtown Tampa, and New Tampa.
— Improve public transit by greenlighting a passenger rail on the CSX line, modernizing the streetcar system, expanding HART routes, and building new and better bus stops.
The ad and transpo platform is dropping at the same time many of Cohen's rivals have started hitting Tampa airwaves.
Former Tampa Police Chief Jane Castor, Tampa Councilman Mike Suarez and former City Commissioner Ed Turanchik all rolled out their first reels late last month. Businessman and philanthropist David Straz announced earlier this week that he was upping his ad buy with another 900 or so 30-second spots.
Thanks to his personal wealth, Straz has outspent his rivals by a mile. Still, Castor, Cohen and Turanchik have distinguished themselves in true fundraising.
Cohen, for his part, has raised more than $300,000 between his campaign account and Tampa Together political committee.
The mayoral election will be held March 5. If no candidate earns a majority of the vote, the top two vote-getters will go head-to-head in an April 23 runoff election.
The most recent public poll of the race showed Castor in first place by a comfortable margin, though she isn't the majority pick. Straz is in second, but the gap between he and the rest of the pack isn't as substantial.
Cohen's ad is below.