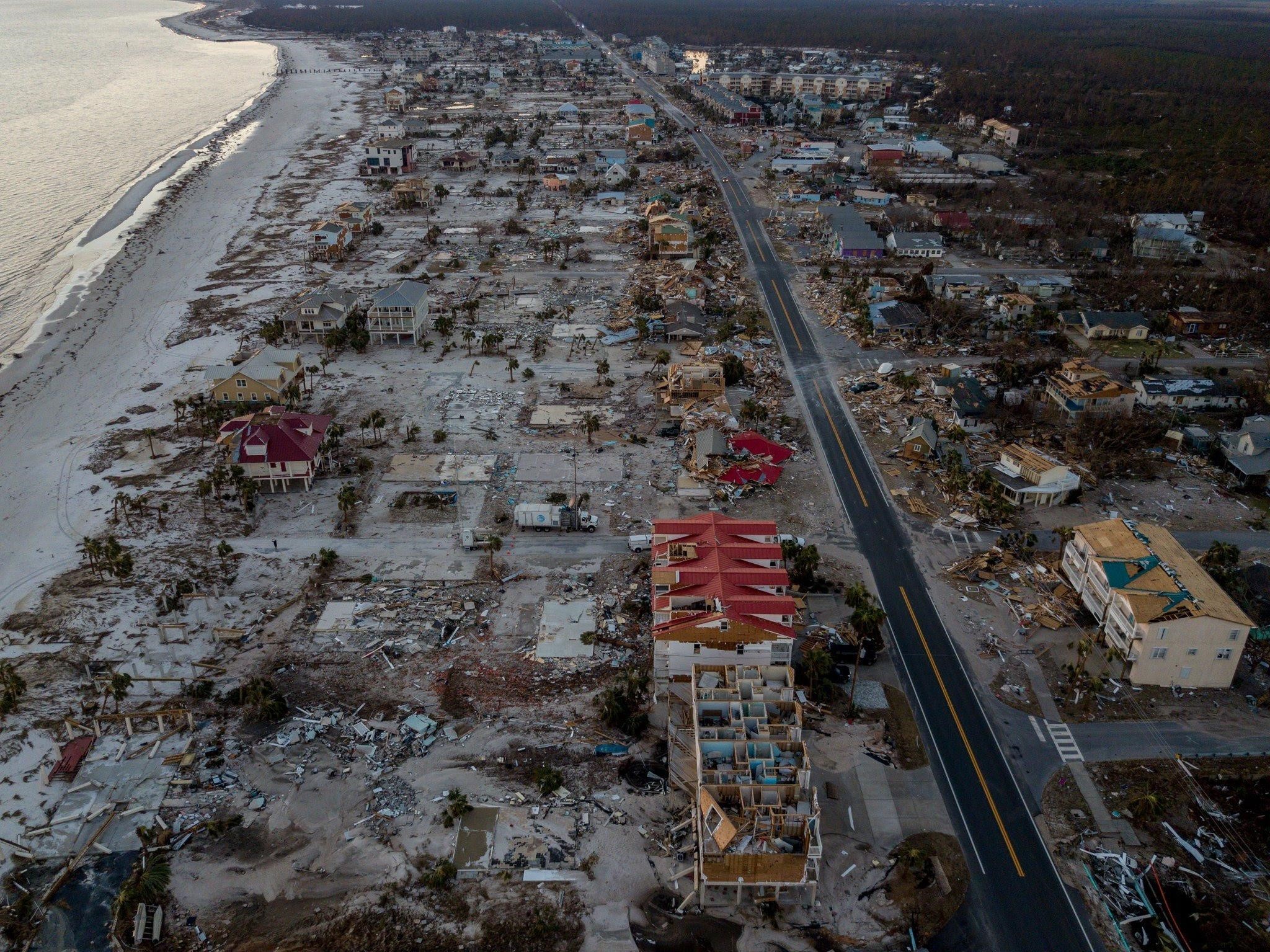 BP oil spill money could be used for more hurricane relief.
If the Legislature wants a nonprofit overseeing most of the BP oil spill settlement money to play the role of financier in Hurricane Michael recovery, it will need to pass a safeguard that ensures the money is repaid.
Triumph Gulf Coast leadership coalesced around that concept as they unanimously backed a $15 million pool for local governments impacted by Hurricane Michael on Friday.
The panel administers 75 percent of the $2 billion state settlement recovered after the 2010 Deepwater Horizon incident.
The relief fund, according to the resolution, would "allow local governments in the affected counties to apply for awards that enable them to avoid increasing ad valorem property tax rates, promote economic recovery and diversification, and to continue programs and projects to enhance the economies of the impacted counties."
Bay, Gulf, Franklin and Wakulla counties are eligible to receive the assistance.
"What this means is that because property values are less because of the hurricane, local governments are going to have less money [to] provide vital services," explained Don Gaetz, Triumph chair and former state Senate President (2012-14), while speaking to reporters after the meeting.
"We want to step up and help out with that, just as the federal government and the state government are doing the same thing."
Chief Financial Officer Jimmy Patronis in January requested by letter that Triumph use "funds to assist with recovery and rebuilding efforts" in the wake of Hurricane Michael, the nearly Category 5 storm that swept through Northwest Florida on Oct. 10.  
The Triumph-backed pool, in part created in response to Patronis' plea, is a sign that the panel agrees that some of the money can be used to recover from the storm, as it aligns with the Triumph's overall goal of bettering the economy.
But former House Speaker Allan Bense, a Triumph board member, said that if the state wants more from Triumph — like short-term loans — the panel needs a "guarantee" from lawmakers that it will be reimbursed.
"That could be attached to legislation, that could be one of the first two or three bills out of there and at that point in time I'd be all in favor of making bridge loans to help municipalities," Bense told reporters.
Gaetz echoed Bense's comments: "If the state wants to guarantee those loans and use us in some fashion, that's fine." 
Without such promise, Bense said using too much from Triumph could set a bad precedent and result in fewer state resources deployed for Hurricane Michael recovery.
"I'm concerned [the state] may not fund us like they did Irma and other areas that were hit with a hurricane, so the state doesn't need to know that there's this pot of money out there for hurricane relief — that's their job," Bense said.
Jason Shoaf, a Triumph board member and candidate for Florida House, said he wants to ensure the settlement money isn't "supplanted" for something else.  
"We do not want to have a scenario where we give out BP oil spill economic recovery dollars and don't see them again," Shoaf said, noting that he hopes more Triumph money is eventually made available.
"Our main goal is to diversify the economy, but because of the hurricane we're in a position where we need some basics taken care of to even get our economy working," Shoaf added. "Right now it's on life support."
The Legislature's chief budget writers — state Sen. Rob Bradley and state Rep. Travis Cummings — both have expressed openness to cooperating with Triumph as they craft the state budget and seek creative ways to address hurricane relief without breaking the bank.